This article first appeared in The Edge Financial Daily, on April 4, 2018.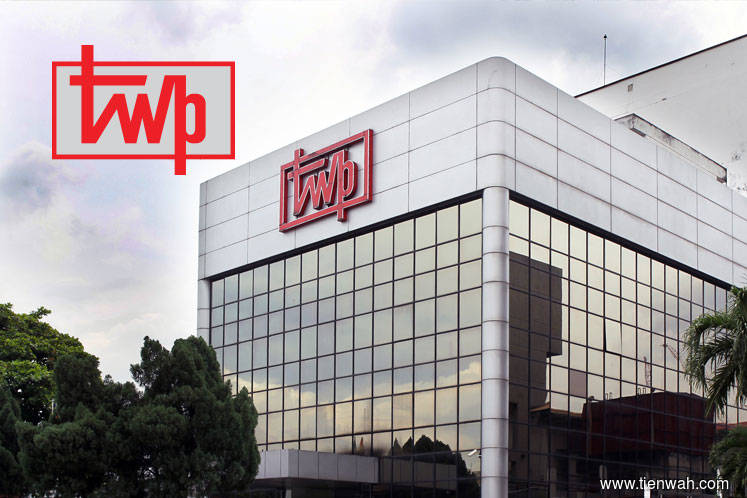 KUALA LUMPUR: Tien Wah Press Holdings Bhd is seeking shareholders' approval to diversify its printing and trading business to include property development and investment, and to provide financial assistance of up to RM250 million to a joint-venture company (JVco) to undertake the proposed redevelopment of its factory site in Selangor.
The JVco is Lum Chang Tien Wah Property Sdn Bhd, which Tien Wah set up with Lum Chang Holdings Ltd (LCH) on a 50:50 ownership basis to undertake the proposed redevelopment of the site in Jalan Semangat, Petaling Jaya into a mixed-use commercial project. The JVco was formerly known as Sterling Model Sdn Bhd.
In a Bursa Malaysia filing yesterday, Tien Wah proposed to provide the aid in two ways: cash advances to subscribe to up to RM100 million worth of the JVco's securities, and via provision of guarantees, indemnities and/or collaterals for the JVco to obtain banking facilities of up to RM150 million, in proportion to Tien Wah's stake in the JVco held via its subsidiary, Tien Wah Properties Sdn Bhd (TWPSB).
But if the JVco fails to get any financing facilities, Tien Wah will then contribute up to RM250 million in the form of cash contributions for TWPSB to subscribe to the JVco's securities to meet the latter's capital expenditure and working capital requirements to undertake the said redevelopment — the cost of which will not exceed RM500 million.
The 13,040-sq m site is on a 99-year lease from the Selangor state government, with some 47 years remaining as at March 20 this year.
The proposed subscription and provision of financial assistance are integral terms to the JV agreement entered into between Tien Wah's unit and LCH's unit in May 2016 to work together on the proposed redevelopment, said Tien Wah. The two proposals will assist the JVco to raise adequate project financing and  facilitate the proposed redevelopment, said Tien Wah, adding: "The availability of expedient funding would help to avoid unnecessary delays throughout the development period of the land and to ensure the timely completion of the proposed development."
The diversification is proposed in view of Tien Wah's proposed investment in the JVco, which the group said may take up 25% of Tien Wah's net assets or net profit in the future. It will call for an extraordinary general meeting to secure shareholders' approval. The three proposals are inter-conditional upon one another, it added.