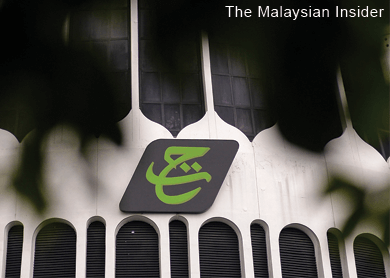 KUALA LUMPUR (May 8): Transparency International-Malaysia (TI-M) urges Lembaga Tabung Haji (LTH) to disclose the relevant financial information related to its recent purchase of land at the Tun Razak Exchange (TRX) from controversial state-owned strategic development fund 1Malaysia Development Bhd (1MDB).
In a statement today, the influential watchdog for public and corporate governance said the primary function of the pilgrims' fund board is to facilitate Muslim's savings for their pilgrimage to Mecca.
"Thus, such excessive investment spending on the purchase of land and other deals should be made transparent by making the information readily available to the public before the leaks of the deal from the social media," said TI-M president Datuk Akhbar Satar.
He also noted that "lack of openness and transparency in the high value investment creates vulnerability for corruption".
"When the investment decision is not being conducted according to rigorous, open and transparent procedures, it can offer extremely lucrative opportunities for self-enrichment to officials who are involved in the decision-making process," he said.
Akhbar also said "this episode also serves to show how the Official Secrets Act (OSA) can be misused".
"TI-M has repeatedly called for a more open, inclusive government policy with regards to access to information. In this instance, any whistle-blower must be protected without the threat of the OSA being used against them."
He added that priority should be on investigating possible irregularities in the transaction, to find out if the purchase was made based on standard procedures, and whether the price paid by the pilgrims' fund was reasonable and fair.
"There is an urgent need for LTH to ensure strong governance measures and oversight practices are in place to ensure that all investment activities adhere to high governance standards, resulting in an open and visible decision-making process," he said.
Yesterday, LTH admitted to buying a 1.56-acre (0.63 ha) land within TRX from 1MDB for RM188.5 million, a move that critics say is to inject cash into the debt-stricken company that is owned by the Ministry of Finance.
The confirmation by LTH came a day after chairman Datuk Seri Abdul Azeez Abdul Rahim denied via his Twitter account an article by a blog called The Benchmark that the pilgrims' fund will spend over RM700 million to buy land in TRX from 1MDB, citing leaked documents.
Following LTH's admission, Azeez said his earlier denial was in reference to the over RM700 million spent on acquiring two plots of land from 1MDB, saying that the pilgrims' fund had only made one investment and "at a lower price".
"Not two units as written in the blog. That was what I was denying", he said in another tweet.