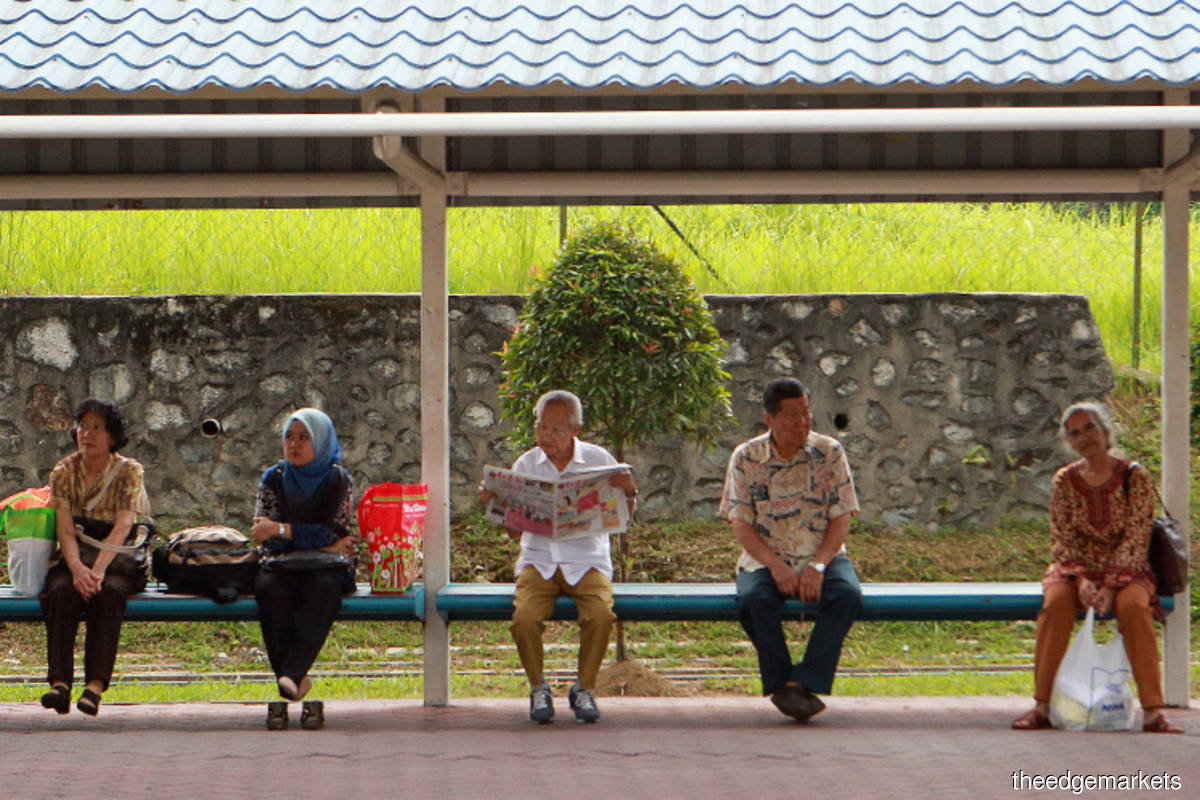 KUALA LUMPUR (Nov 24): Fostering productivity, protecting incomes and building an inclusive aged care system are the three main policy recommendations the World Bank has for Malaysia to cope with transitioning into an ageing society.
Rapid ageing will be a crucial megatrend affecting Malaysia in the coming decades, the World Bank said today. As of 2020, more than 7% of Malaysia's population are aged 65 and above, officially classifying the country as an aged society by the common definition.
It said the rate of ageing will increase in the coming years, and the share of the population aged 65 and above is projected to double to 14% by 2044 and later to 20% by 2056, making it a "super-aged" society.
Meanwhile, the ratio of the number of people aged 65 and above over those of the working age is also projected to rise, raising old-age dependency in households.
The World Bank said this in its new report titled "A Silver Lining: Productive and Inclusive Aging for Malaysia" launched today.
Firas Raad, the World Bank Group's representative to Malaysia and its country manager, noted that the country's transition is happening at a similar pace to that of Japan and follows the trend of other high-income economies.
He said the ageing megatrend brings with it new challenges for Malaysia in areas such as employment, income security and aged care.
Identifying these challenges, he said slower population growth and a shrinking relative size of the working-age population will account for a third of the decline in headline gross domestic product (GDP) growth by 2050. The poverty incidence and vulnerability of older persons will increase with age, while the prevalence of disabilities accumulates over longer life spans, increasing care needs.
Furthermore, a rising old age dependency ratio could increase the vulnerability of older persons as families struggle to cope with care needs.
"Malaysia has an opportunity to better protect its elderly citizens and enable them to age with dignity and purpose. The provision of minimum income protection for older Malaysians will require further improvements in the coverage and adequacy of social insurance schemes. A broadly targeted tax-financed social pension may also be required to comprehensively cover the population," he said during the virtual launch of the report earlier.
While an ageing population has its challenges, it is not without opportunities, the World Bank said, noting that serving needs and demands of older persons can open a new "silver economy".
Therefore, there is room for improvements in employment prospects for older workers, with no evidence to suggest a negative impact on job prospects for younger workers. Additionally, if more Malaysians age 50 to 64 are active on the labour market, this can also serve to address talent shortages, the report said.
Meanwhile, developing the aged care sector can position the industry to be a new driver of economic growth, job creation, improved social services and a better quality of life, it said.
Read also:
Policies needed to foster workers' productive employment, says Mustapa