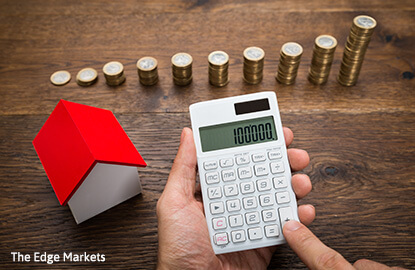 SINGAPORE (Dec 29): Gone are the days where generating returns above 5% was relatively easy to achieve.
While interest rates have fallen close to record lows, investors have been forced to turn elsewhere in the search for higher yield.
Now that investment grade bonds, high yield bonds, and equities have seen their prices pushed up, where will investors turn in 2017?
"The search for yield could take on new impetus in 2017, with inflation rising even more quickly than interest rates," says UBS in its 'UBS House View: Year Ahead 2017' report.
While it is now much more difficult to get 5% returns from investments, UBS says it is "still achievable".
However, it comes with a caveat: "We can't reasonably expect more return without more risk," says UBS. "And aiming for any set return level if one cannot realistically cope with the associated risk is always a bad strategy."
Ready for higher risks to reap higher rewards? Here are 3 ways UBS says investors can boost returns in 2017.
• Investing in riskier assets
While investors cannot expect more return without more risk, UBS warns that more risk does not necessarily guarantee more return.
As such, investors need to be more selective.
UBS highlights US and emerging market equities as one area which holds potential.
"We believe that global equity markets are set to deliver positive returns in 2017," says the financial services firm. "Accelerating economic growth, improving earnings, and only gradual increases in interest rates should support appreciation in both markets."
(See 6 reasons to remain positive on US & EM equities in the year ahead)
• Adding leverage
With current market interest rates at a low, UBS says this provides a conducive environment for leveraged strategies.
For investors with a high risk tolerance, it may, in some cases, be more attractive to leverage a medium-risk portfolio than to invest directly in a high-risk portfolio," UBS adds.
However, investors need to watch the investment time horizon as interest rates in the US are expected to rise.
• Seeking alternative risk premiums
Investors should look beyond the traditional "buy-and hold" strategy to yield higher returns, UBS says.
Instead, investors need to consider a wider range of investment options, including alternatives such as hedge funds and private markets.
"We currently forecast 7.2% annual returns over the next 10 years for a balanced portfolio with a 40% allocation to hedge funds and private markets," UBS says.