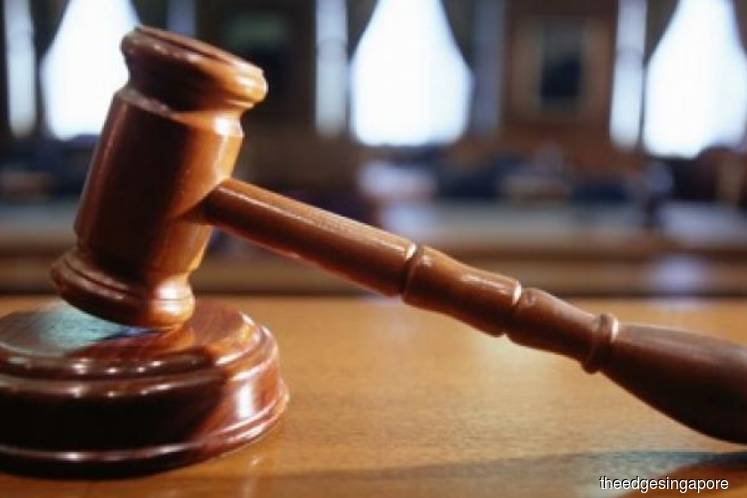 AMPANG (June 6): Three directors of investment scheme operator MFace International Bhd have claimed trial at the Sessions Court here today on 11 charges of money laundering, involving RM122.88 million.
Kau Fong Seng, 35, Teow Ee Meng, 27, and Wong Weng Torng, 38, were accused of receiving the monies, said to be raised from illegal business activities, at the Pandan Indah Maybank branch between Nov 6, 2012 and May 1, 2017. 
The three directors were charged under subsection 4(1)b of the Anti-Money Laundering, Anti-Terrorism Financing and Proceeds of Unlawful Activities Act (AMLA) 2001.
If found guilty, they could be jailed for up to 15 years, fined RM5 million or not not more than five times the monetary value implicated, whichever is higher. 
The charges for Koh and Teow were read in front of Sessions Court judge Azrul Darus, while Wong's charges were read in front of judge Suzana Hussin.
While Deputy public prosecutor Budiman Lutfi Mohamed requested for bail of RM1 million for each of the accused, Kau and Teow were granted RM600,000 bail each, while Wong was granted bail for RM500,000. All three accused were also instructed to surrender their passports and to report to the Ampang Jaya police headquarters in the first week of each month, until the case is resolved. Hearing is set on July 11, 2018.
Last month, the three directors were also charged for committing an offence under section 27(b) of the Direct Sales and Anti-Pyramid Scheme Act 1993 for promoting a pyramid scheme under MFace between 2012 and 2017.
MFace is a unit of MBI Group International Sdn Bhd. Both companies are on Bank Negara Malaysia's alert list for unlicensed activities, which contains over 300 companies. 
MFace issues Mcoin, a digital currency that has been used in Penang and Kuala Lumpur, including to redeem goods at dedicated malls dubbed "M Mall".
In May 2017, the Ministry of Domestic Trade, Co-operatives and Consumerism (KPDNKK) froze assets managed under MFace, comprising RM177 million held in 91 bank accounts, in a joint operation with Bank Negara Malaysia (BNM) and Companies Commission of Malaysia (SSM). 
On May 30, 2018, MBI founder Tedy Teow Wooi Hat, who is also the father of Teow Ee Meng, claimed trial on charges of issuing unauthorised electronic money through MFace and its sister company MBI Marketing Sdn Bhd. 
In a separate statement, KPDNKK enforcement department director Datuk Mohd Roslan Mahayudin said the ministry will continue to cooperate with the Department of National Revenue Recovery Enforcement Team under the Attorney-General's Chambers, BNM and the Malaysian Royal Police Force, to eradicate swindling activities that will cost the nation. 
He also warned that actions can be taken under AMLA against any parties who committed an offence under the laws enforced under KPDNKK, particularly the Control of Supplies Act 1961, Direct Sales and Anti-Pyramid Scheme Act 1993, Optical Discs Act 2000, Copyright Act 1987, and Trade Descriptions Act 2011.