This article first appeared in The Edge Malaysia Weekly, on February 22, 2021 - February 28, 2021.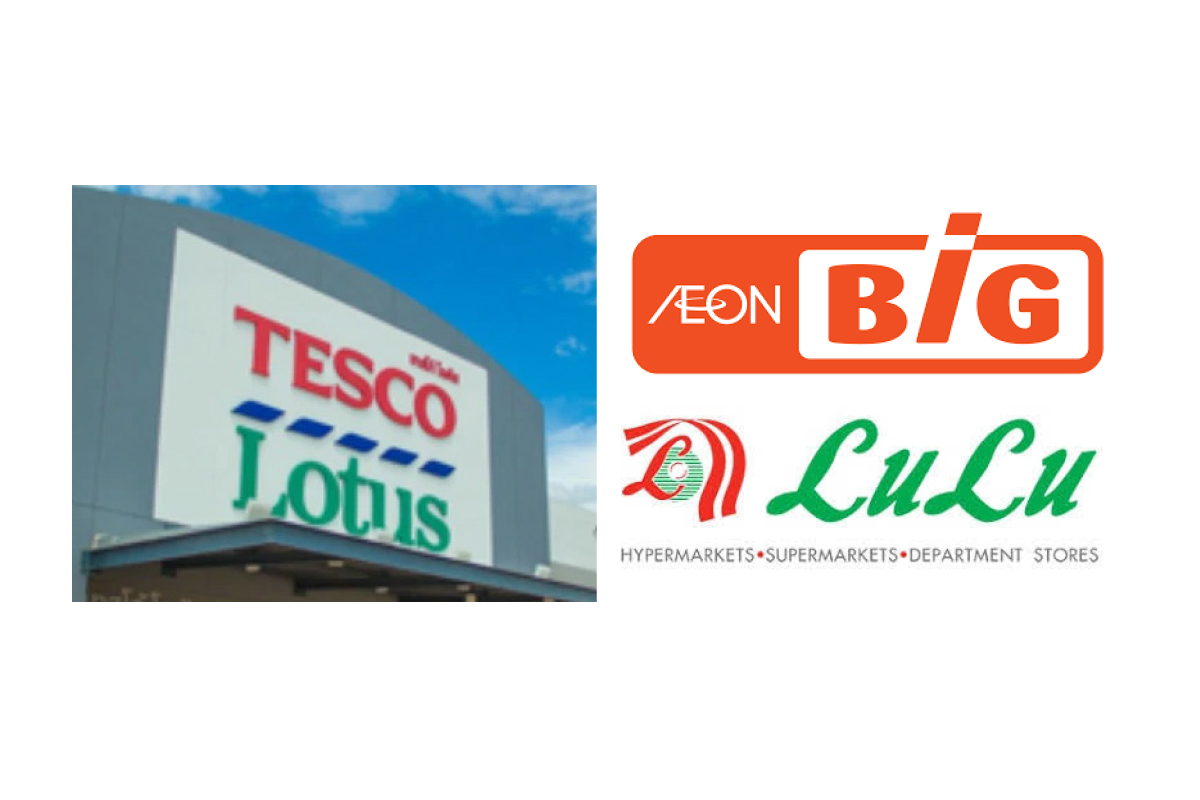 THE search for a suitable bumiputera investor for the hypermarket trade has not got easier over the years. If anything, it appears to be even tougher now, given the changing business and consumer trends.
It was difficult for a foreign hypermarket owner to find a bumiputera investor to take up a 30% stake in the enterprise given the huge sum needed. It is probably more challenging now, especially if the retailer's growth has been pedestrian. In addition, investors currently have a wider selection of businesses that offer better returns.
Under Malaysia's domestic rules, all foreign hypermarket retailers are required to sell 30% of their business to a bumiputera investor within three years of entry.
Today, three of the four foreign hypermarket operators in the country have yet to meet the local shareholder requirement. They are Japan's AEON BiG (M) Sdn Bhd, the UAE's Lulu Group Retail Sdn Bhd and, the most recent, Thailand's Lotuss Stores (Malaysia) Sdn Bhd (Lotus's Malaysia) (formerly Tesco Stores [M] Sdn Bhd).
The combined annual revenue of the three retailers is in excess of RM6 billion.
Based on past observations, it would not be wrong to assume that the foreign retailers tend to approach the same pool of potential investors.
ExaStrata Solutions Sdn Bhd CEO and chief real estate consultant Adzman Shah Mohd Ariffin, a real estate agent and licensed valuer who previously worked at Carrefour, says, "Based on my eight years at Carrefour, it was not easy to find a good commercial partner. With the retail giants' large paid-up capital, 30% take-up is too expensive."
Etiqa Insurance and Takaful Bhd chief strategy officer Chris Eng agrees. "Given that the whole industry has evolved with online distributors, wet markets and local provision stores catering for the mass market while premier grocers cater for the higher end, the market share of the hypermarket has been squeezed significantly. As such, it will be a tough challenge for these foreign entrants to find a commercial partner willing to take up the 30% stake. Either they will appeal for a repeated time extension or they may have to secure a partner at commercially unfavourable terms."
Eng points to the broad range of possible investment choices available, given the proliferation of start-ups. As such, hypermarkets may not be top on the list of investments — particularly if it is a loss-making business or one that is not growing. And if they get too big, that will only add to the challenge.
"Not many investors have large funds to invest in such large retail operators and, at the same time, the returns may take a while and may not be attractive," says Adzman.
Sime Darby Bhd's sale of its 30% stake in Tesco was worth RM300 million.
"Operationally, some of these operators may be profitable. But after taking into account the financing cost, capital expenditure, wastage and unknown losses, there is very little to shout about in terms of profit," says Adzman.
He observes that potential investors took a lot of convincing. "[The] retail business, especially hypermarkets and grocery-based, is tough as they have to be competitive in merchandise pricing. The profit margins are rather low and are subject to unknown losses." Unknown losses include pilferage and spoilt goods.
AEON BiG entered Malaysia nine years ago after acquiring French retail chain Carrefour. Today, its stores number 22, falling from 26 in 2012. The Edge understands that the company is in discussions with the authorities for another extension.
In response to queries from The Edge, AEON Group Malaysia CEO Shafie Shamsuddin says, "We are grateful that we have been able to turn Ebit (earnings before interest and taxes) positive for the first time since we acquired Carrefour Malaysia in 2012. We believe we have a good platform now to scale up in the next three years before getting a potential partner."
In the financial year ended Dec 31, 2019, AEON BiG posted a net loss of RM70 million on a revenue of RM1.64 billion. It also had total liabilities of RM1.33 billion and retained losses of RM664.93 million.
Shafie adds, "The business disruption has been escalated because of not only digital but also the current pandemic. While we see this as a catalyst for our transformation, it will be an uphill task to get a local bumiputera partner to jump in at this time. We are embarking on reskilling and redeveloping our 3,000 staff to be ready to take on new roles in our digital ecosystem.
"Nevertheless, we welcome strategic partners that can complement our ecosystem to join our transformation. We believe the government will support our transformation journey and give us time to engage potential partners."
AEON BiG is owned by AEON Co Ltd (95.81%) and AEON South East Asia Sdn Bhd (4.19%).
Lulu made a later entry in 2016 and operates two stores today. Public data shows that Lulu Malaysia, wholly-owned by Lulu 7 Spv Ltd, made a net loss of RM21.98 million in FY2019 on revenue of RM157.55 million. It also had total liabilities of RM244.75 million and accumulated losses of RM88.88 million.
Charoen Pokphand Group (CP Group) bought Tesco's business in Malaysia last year and the Thai conglomerate is expected to have at least until December 2023 to find a local partner. Lotus's Malaysia is wholly-owned by CP Retail Development Co Ltd (CPRD), an entity of CP Group.
"A grace period of three years to find a bumiputera partner may be granted by the distributive trade committee of the Ministry of Domestic Trade and Consumer Affairs. Typically, the grace period commences from the completion of the relevant transaction. Sime Darby's disposal of its 30% stake in Lotuss Stores was completed on Dec 18, 2020. Under the Guidelines on Foreign Participation in Distributive Trade Services in Malaysia 2020, Charoen Pokphand Retail Development Co Ltd must therefore seek a new bumiputera partner," CPRD said in reply to The Edge's request for comment.
Should 30% local partner rule be relaxed?
Adzman believes checks and balances are necessary as foreign retail giants often have far superior financial firepower to open outlets, which can pose serious competition to local operators, which tend to be financially smaller. "With their international supply agreements and negotiating strength, they can even achieve more favourable terms. This is a big threat to local players. Therefore, it is important to have some controls in place to have checks and balances in the industry," he says.
"As to whether the local shareholding requirement should be more flexible, it all depends on how the foreign players can be made accountable to ensure the interests of local players and that the public is protected, and to have wealth sharing with local businesses."
Eng observes that initially, the requirement for local participation had a clear positive intent, which was to build up local capabilities and ensure knowledge transfer. "Since then, the hypermarket business model has matured and many local players have come up in the grocery sector, indicating that local capability has developed."