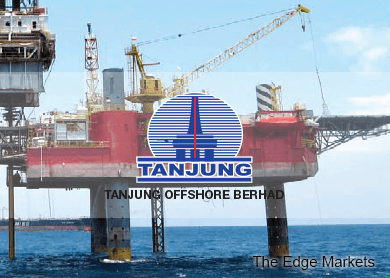 KUALA LUMPUR (Jan 28): Three company officials in Tanjung Offshore Bhd have been suspended after an internal review by an independent committee within the firm.
According to a filing to Bursa Malaysia this evening, the oil and gas outfit has alleged there were "possibilities of conflict of interest and breaches of fiduciary duty involving two directors, i.e an executive director of Tanjung and a non-independent non-executive director of Tanjung, acting both individually and together".
After the presentation of the findings by the independent committee to the board, Tanjung (fundamental score: 1.95; valuation score: 2.4) had decided to suspend the services of the said non-independent non-executive director, executive director and a group advisor with immediate effect.
As a result, the advisor's nomination as the board member of Tanjung, should not be considered, it noted.
"Bourbon had informed that the two directors of Tanjung have approached Bourbon for a vessel contract in Malaysia, during the period of Heads of Agreement for a personal company linked to the non-independent non-executive director of Tanjung," noted Tanjung in the filing to Bursa.
Tanjung said this could have resulted a loss of business opportunity and potential income stream related to the Bourbon deal.
To recap, Tanjung had a deal with Bourbon Offshore Asia Pacific Ltd to inject the latter's marine assets into the former, which would eventually result in a reverse takeover (RTO) of Tanjung by Bourbon. However, the deal was mutually terminated in December 2014, following changes in the prevailing economic, financial and market conditions — including declining oil prices.
It is worth noting Tanjung didn't name the said directors and advisor whom it had suspended, in the late evening announcement to Bursa.
However, in a press statement released prior to Tanjung's filing to Bursa, it was said the three individuals are its executive director Muhammad Sabri bin Ab Ghani, non-independent director Tan Sri Tan Kean Soon and advisor Datuk Harzani bin Azmi.
The press statement issued by Millennium Associates Sdn Bhd, was said to be on behalf of Tanjung.