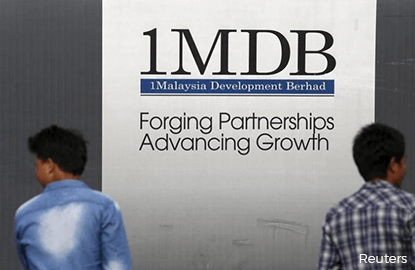 SINGAPORE (Dec 23): Singapore has shown considerable success in turning itself into a wealth management hub ever since it set out to do so in the early 2000s. Paradoxically, it is the city state's reputation for having a clean and well-regulated financial system that often draws illicit funds.
In the months ahead, three issues followed closely by The Edge Singapore in recent years look set to keep the market enthralled.  
The 1MDB scandal
After a high-profile trial that lasted 12 days, former BSI wealth planner Yeo Jiawei was on Dec 22 sentenced to 2½ years in jail for obstructing the course of justice. The 34-year-old, described as a key figure behind a complex web of cross-border financial transactions, is the third person to be convicted for his role in the 1Malaysia Development Bhd (1MDB) affair.
(See also: Ex-BSI banker Yeo Jiawei sentenced to 30 months' jail; mulls appeal)
There is more to come. In 2017, the authorities are set to bring more charges against the perpetrators behind the illicit transfer of 1MDB funds as well as other financial scandals that have erupted in Singapore over the last few years. And, as these events unfold, Singapore could find its reputation as a clean and well-regulated financial centre on trial too.
Penny stock crash
Last month, Soh was arrested and slapped with 181 charges, mostly for manipulating the share price of Asiasons, Blumont and LionGold. Also arrested and charged were his alleged girlfriend Quah Su-Ling and an individual named Goh Hin Calm, who is alleged to have aided them.
The Edge Singapore also reported in November 2013, only a month after the three penny stocks crashed, that a New York-based hedge fund called Platinum Partners and entities associated with it had agreed to provide some US$560 million (S$810 million) in funding to Asiasons, Blumont and LionGold between August and October 2013. That sum was almost equivalent to half the purported asset size of the hedge fund at the time.
(See also: Prosecutors confirm links between ISR Capital and John Soh)
Interestingly, shares in ISR Capital — a company that The Edge Singapore has reported on extensively this year — collapsed by 55% on Nov 24, the same day that Soh was arrested. ISR Capital halted trading in its shares that day, and Singapore Exchange subsequently suspended it. ISR Capital is in the process of buying a 60% stake in a rare earth mining concession in Madagascar for S$40 million in new shares priced at 10 cents each.
Use of secret offshore shell companies
The players behind 1MDB have not been the only ones making use of these offshore locations. In April this year, some 11 million documents from Mossack Fonseca dating back some four decades were leaked. Mossack Fonseca is a Panama-based law firm that famously makes a business of helping companies and individuals make use of offshore corporate entities. The leak has so far revealed that more than 100 politicians around the world, including 12 national leaders, have links to offshore entities holding significant assets.
(See also: Panama Papers database on shell companies goes online)
On Sept 30, Senior Minister of State Indranee Rajah said Singapore will soon require companies and limited liability partnerships to obtain and maintain beneficial ownership information. They are to also make the information available when law enforcers ask for it. A public consultation will be launched on this matter.
Find out more about how 1MDB and the penny stock cases will present a test of Singapore in the year ahead, in this week's issue of The Edge Singapore (Issue 760, Dec 26), available at newsstands today.