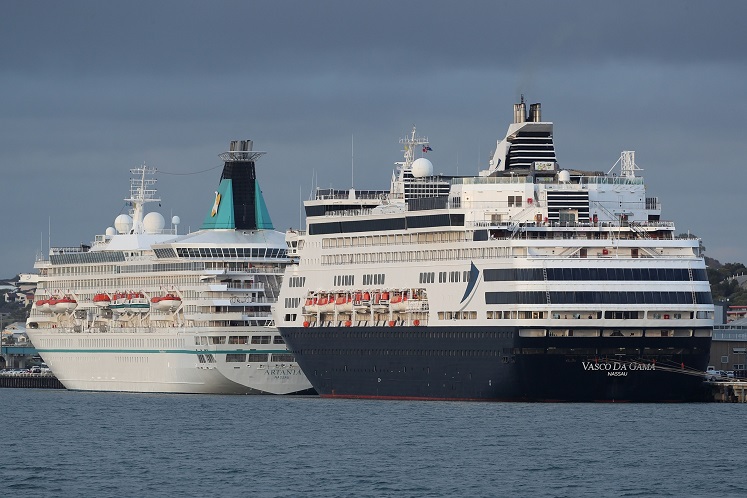 CANBERRA (April 2): A cruise ship operator with six vessels stranded off Australia is calling on the nation to help evacuate thousands of crew members as the coronavirus outbreak ravages the industry.
Carnival Plc said Thursday it needs Australia's help to bring crew to shore so they can return to their home countries, adding the government had a duty to act on humanitarian grounds.
Royal Caribbean Cruises Ltd also has at least five vessels off the coast, and authorities in New South Wales state are concerned the health system may be overwhelmed with new virus cases should crew be evacuated too quickly, the Australian newspaper reported.
Many countries have become increasingly reluctant to grant entry to cruise ships after the infection of more than 700 people on a vessel berthed off Japan showed how quickly the virus could spread. Australia has barred foreign cruise ships, but has been allowing domestic vessels and some ships that were at sea when the restrictions were announced to dock and disembark passengers.
Of almost 5,000 confirmed virus cases in Australia, about 10% are related to cruise ships. Hundreds of people have become infected after passengers were allowed to disembark a ship in Sydney before test results were known.
Carnival Australia said Thursday it was seeking an "orderly process" to disembark crew members.
"It is in no one's interests, particularly the crew, for the ships to sail over the horizon to an uncertain future," spokesman David Jones said by email. "This is based on humanitarian and compassionate grounds and in line with Australia's international obligations as a maritime nation."
Helicopter Drop
New South Wales Police Commissioner Michael Fuller said authorities were reviewing individual cases.
"We're doing our best to make sensible decisions that won't have an impact on the health of the rest of the people of New South Wales," he told reporters Thursday.
According to the Australian, New South Wales authorities are planning to conduct a military-style operation to helicopter doctors onto eight cruise ships stranded off the state's coast, and would test more than 8,000 crew members for the virus.
It quoted Fuller as saying the ships would be forced to leave once those found to be ­infected had been extracted, with the state considering opening mobile hospitals to care for them.
On the other side of the country, the state government in Western Australia is urging a German-operated cruise ship to leave its waters amid concerns that a coronavirus outbreak on board could overwhelm already-strained local hospitals.
Phoenix-Reisen GmbH, operator of the MS Artania, is refusing to leave the port of Fremantle until mid-April so it can first determine whether any more people on board are infected, and wants the vessel to be thoroughly cleaned, the Australian Broadcasting Corp. reported.
Passengers were evacuated on mercy flights to Frankfurt on Sunday, according to the operator's website. The ship still has 12 passengers and 450 crew on board, the ABC said. A total of 41 passengers and crew are already being treated in West Australian hospitals for Covid-19, according to the report.
Royal Caribbean's Australian operations didn't immediately respond to phone calls and emails requesting comment.
Stay home. Get the news from theedgemarkets.com.