This article first appeared in The Edge Financial Daily, on July 3, 2017.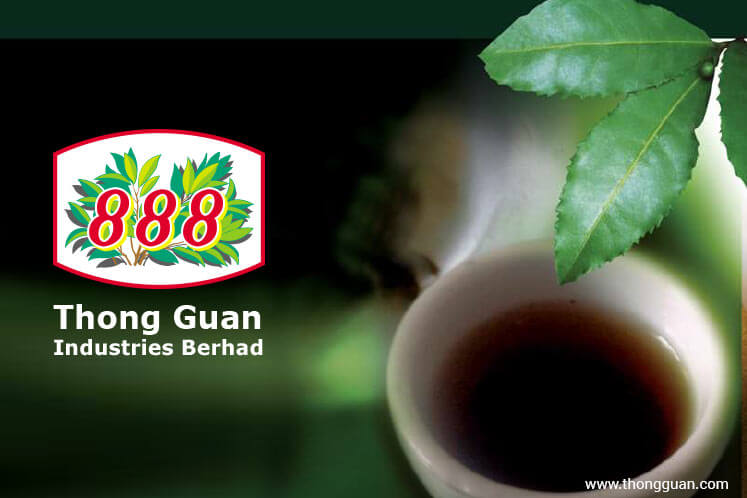 SUNGAI PETANI: Robust expansion plans are set to spur double-digit revenue growth for Thong Guan Industries Bhd in the next five to 10 years, with the packaging group expecting sales turnover to hit RM1 billion in 2020.
Executive director Ang See Ming said the group expects additional revenue of RM100 million to RM120 million in 2018, due to rising demand for stretch film, which contributes 45% to the total revenue.
The group reported a 5% increase in revenue to RM746.9 million for the financial year ended Dec 31, 2016 (FY16) from RM711 million in FY15, thanks to higher sales for its plastic products, food and consumable products.
Net profit, meanwhile, climbed 50.8% to RM58.1 million from RM38.5 million in FY15, helped by the fact that its plastic products exports — mainly stretch films, polyvinyl chloride (PVC) food wrap and garbage bags — were transacted in US dollars.
"We plan to add 12 lines over the next 20 years for the stretch film division on a 16-acre (6.47ha) land in the Sungai Petani Industrial Area," Ang told The Edge Financial Daily. "We have one 33-layer nano line now with another one scheduled in July, and we want to add two lines every two to three years. One line can generate RM100 million turnover."
The group also plans to increase its five-layer blown film lines by another three at its existing plant, and to add 16 more in the next 10 years, he said, adding that each line can generate RM36 million in turnover or about 400 tonnes in output.
Ang said its PVC food wrap production is also expanding "like crazy" with an additional line to be added in August to its existing seven lines. The group plans to spend a minimum of RM80 million for machinery purchase and construction in the next three years.
"The PVC wrap lines will see altogether 20 lines by 2026, making us the largest PVC wrap manufacturer in Southeast Asia. By the end of this year, we will have eight lines. Our PVC wraps are popular in Indonesia and the Philippines," he said.
Thong Guan, which currently exports to 60 countries, is looking at breaking into new markets.
"We have a lot of areas we have not explored. We hope to be present in another 30 countries in five years. For instance, we want to break into the sub-Saharan region in Africa as we are only present in South Africa, Kenya and Nigeria.
"In the Americas, it is largely untapped. We have customers in the US, Canada and Mexico only," he said.
In the meantime, the group has been working aggressively since January on its new product — stretch hood — under its industrial film segment which would be catered to the cement industry.
With a cash reserve of RM160 million as at March 31, the group is considering the expansion of its packaging segment via a merger and acquisition (M&A) in Vietnam or Malaysia.
"We are talking to companies to either merge or acquire to grow the segment. We have been looking for M&As for the past two years. It is not easy," he said, declining to elaborate.
Apart from its stretch film division, the group's main revenue contributors are the garbage bags segment (25%), industrial films or bags (14%) and PVC food wrap (7%). The balance revenue comes from its compounding (calcium carbonate) and food and beverage (F&B) units.
Although the F&B segment contributes only a small portion to Thong Guan's revenue, it has its beginnings in 1942. The group remains on track to spin off the unit in Malaysia, Singapore and Hong Kong in two years after it reaches a "sizeable size".
"We need to build it up more by growing our noodle business and the number of Marché restaurants. We are the master franchisee for this Western food restaurant brand," said Ang.
Known for its "888" brand tea and coffee and as an original equipment manufacturer, Thong Guan's F&B segment grows 5% to 10% organically per year, and made about RM4.5 million profit in FY16.
"This segment has a higher margin than the packaging segment because of the brand where we are growing strongly in southern Thailand after marketing aggressively there for the past two years.
"We want to set up a branch to distribute our products and a blending facility in Hat Yai this year before moving to Bangkok which is the main market.
"It is the same market for the PVC food wrap that caters to the hotels, restaurants, cafes (horeca) and caterers in Thailand. Bangkok's horeca caters to the Mekong Delta region such as Myanmar, Vietnam and Cambodia, so we ride on Thailand's reputation for that market," he added.
While its tea and coffee products are mainly consumed domestically and in Thailand, the group is seeing an interest in the China market where it makes two-in-one black coffee and three-in-one white coffee for a F&B company in Shandong.
On Thong Guan's baby noodles food product, catered to the China market, Ang said it is waiting to hit the market soon after being delayed following the receipt of proper certifications required by China.
"We have orders in hand with Carrefour agreeing to take our product but it took us one year to get the organic food certification from the Chinese authorities. They have stringent requirements for infant products," he added.
However, its adult noodles, and distribution of curry powder and Hwa Tai biscuits are being sold in China by various parties including online sales operator China National Cereals, Oils and Foodstuff Corp (Cofco).
"With Cofco, we will revisit our partnership with them after we have settled the baby noodles issue as their orders have not grown since last year," said Ang.
For the first quarter of FY17, Thong Guan's net profit grew marginally to RM13.08 million from RM13.07 million a year earlier. Revenue rose 10.8% to RM199.2 million from RM179.7 million.
Thong Guan's share price closed at RM4.20 last Friday, giving it a market capitalisation of RM540 million.