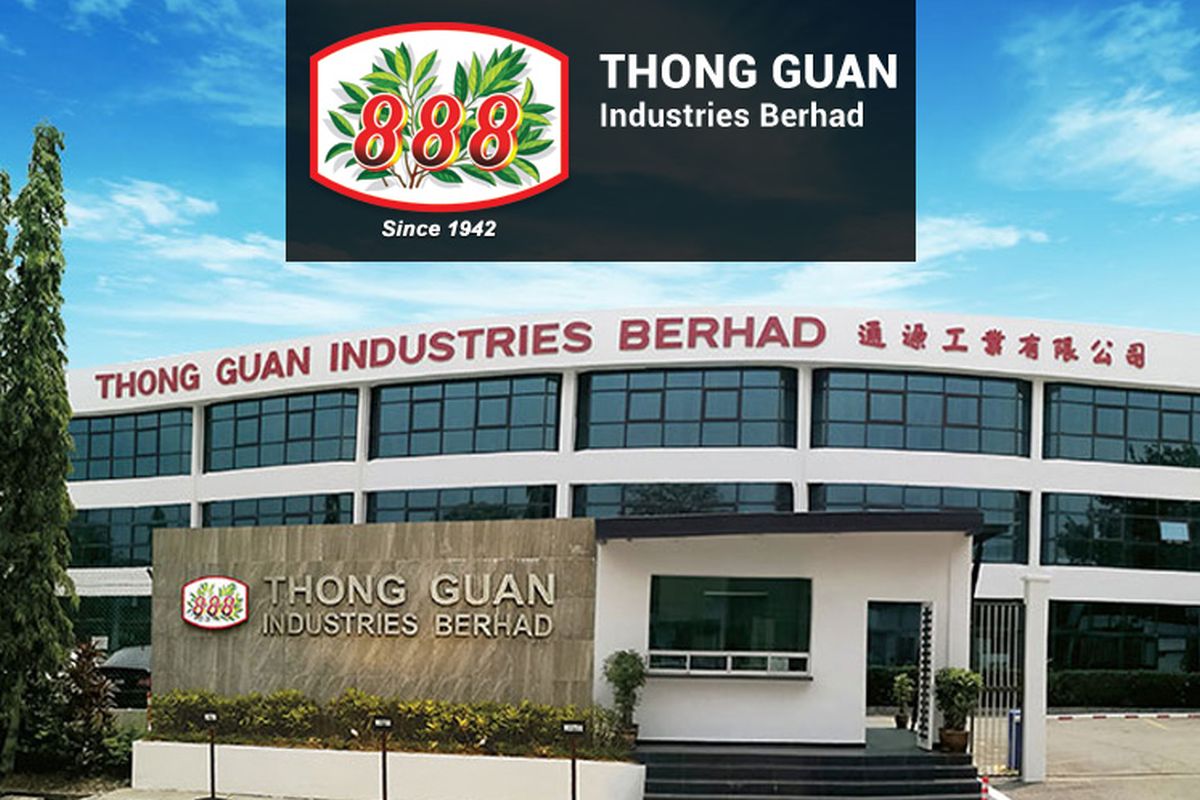 KUALA LUMPUR (Nov 18): Plastic packaging manufacturer Thong Guan Industries Bhd's net profit for the quarter ended Sept 30, 2021 (3QFY21) slipped 12.45% quarter-on-quarter to RM22.38 million from its record high of RM25.56 million, dragged by supply chain interruptions.
Revenue fell 3.4% on-quarter to RM296.83 million, from RM307.3 million — also a quarterly record.
The weaker results were mainly due to the interruption in shipment schedule caused by the world shortage of containers and shipment trips, Thong Guan said in its filing.
"The closure of two of its factories for two weeks due to the Covid-19 infections had also disrupted its supply chains.
"The average selling prices of certain commodities were also affected in tandem with the drop in raw material prices in July before rebounding in August 2021," it added.
On a year-on-year basis, quarterly net profit rose 14.2% from RM19.6 million in 3QFY20 on higher average selling prices (ASPs) and volume of its key products.
Quarterly earnings per share rose to 5.85 sen from 5.2 sen in the same quarter last year.
The group has proposed a dividend of 1.25 sen per share, bringing its payout for the nine-month period ended Sept 30 to 3.25 sen, from 5 sen in the same period last year.
On its performance, Thong Guan said the increase in sales volume and ASPs from the year before were seen in sales and prices of stretch film, industrial packaging and courier bags in the current quarter.
Meanwhile, the food and beverage segment also showed marginal improvements on the back of higher sales volume of beverage products.
Revenue for the quarter rose 20.76% to RM296.83 million from RM245.79 million. Notably, gross profit margin fell to 15.23% from 17.56% on higher cost of goods sold.
For the nine-month period ended Sept 30 (9MFY21), Thong Guan's net profit rose 19.64% to RM69.71 million or 18.22 sen per share, from RM58.26 million or 15.46 sen per share due to the aforementioned reasons.
Meanwhile, revenue increased by 23.46% to RM886.27 million from RM717.85 million.
On prospects, Thong Guan said it has resumed full operations since end-September.
It also pointed to the resumption of the construction of its second and third factories, with works expected to be completed by 4Q2021 and 1Q2022 respectively.
"Barring any unforeseen circumstances, the group expects to continue to grow all its business units," it said.
Shares of Thong Guan slid 11 sen or 3.87% to RM2.73, giving it a market capitalisation of RM1.05 billion.