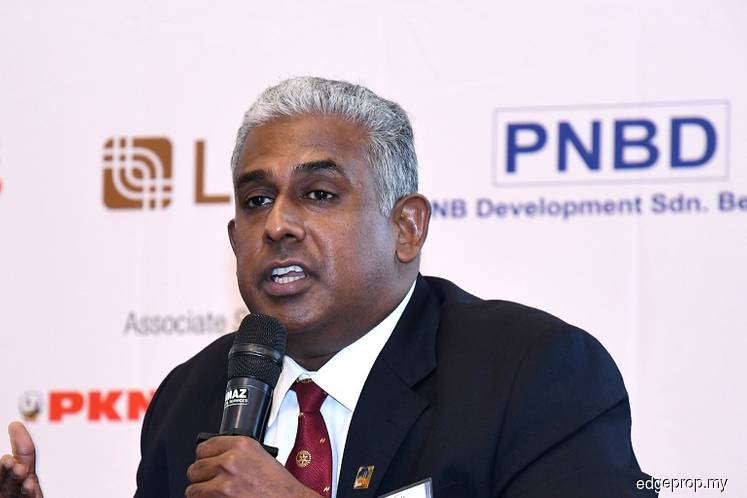 PETALING JAYA (March 8): Axis REIT Managers Bhd head of investment Siva Shanker expects the performance of third-tier shopping malls to worsen, with these spaces eventually becoming store rooms for e-commerce businesses, if they do not stay relevant.
"Shopping malls that do not keep up with the times will continue to do worse in the next few years. They are going to be the last mile connectivity for online logistics place as e-commerce needs more and more satellite space," he said during the presentation of his paper entitled "The Industrial Market in Malaysia — Is Logistics The New Big Thing" today at the 27th National Real Estate Convention.
"They will use shopping mall spaces as store rooms. I understand it is already happened in some third tier shopping malls in the town. They will eventually become store rooms with a modern twist," he added.
He highlighted that booming e-commerce is supporting the development of the industrial property segment.
"Thanks to the rapid growth of e-commerce, they are requesting larger space near ports and airports as well as smaller satellite spaces closer to town because speed is of the essence for the success of e-commerce businesses. Hence, the oversupply retail spaces in the city will be the target [for their warehousing needs]," Siva noted.
Commenting on the overall outlook industrial property segment, Siva said it is a potential segment that has been neglected for many years.
"Industrial supply remains unchanged while the average rental rates have stayed firm, especially those that have larger spaces. About 10, 20 years ago, it was a lot if a client asked for 100,000 sq ft of space, but today it is very common. One of my potential clients is looking for space as big as one million sq ft. However, there is very limited supply of properties of such a size in the market," he noted.
However, he stressed that not all industrial products will be well received. "Majority of the new (industrial) projects are cookie cutter products, they are very similar and small. But the market is looking for bigger spaces near the ports. I believe the market can easily absorb those bigger-space industrial products now as they are still prevalent in the market."
"We should start going towards the development of large space in excess of 300,000 sq ft. Should we continue to build tin sheds? Tin sheds may not be sexy but they are predictable and generic," he said.
He also added that the local market is too skewed towards the residential sector and not enough focus is being put into the development and promotion of alternative asset classes.
"We have to start revitalising other sectors in the property market. The industrial sector is a great alternative — it may not be sexy but it is very stable."