This article first appeared in Personal Wealth, The Edge Malaysia Weekly, on June 24, 2019 - June 30, 2019.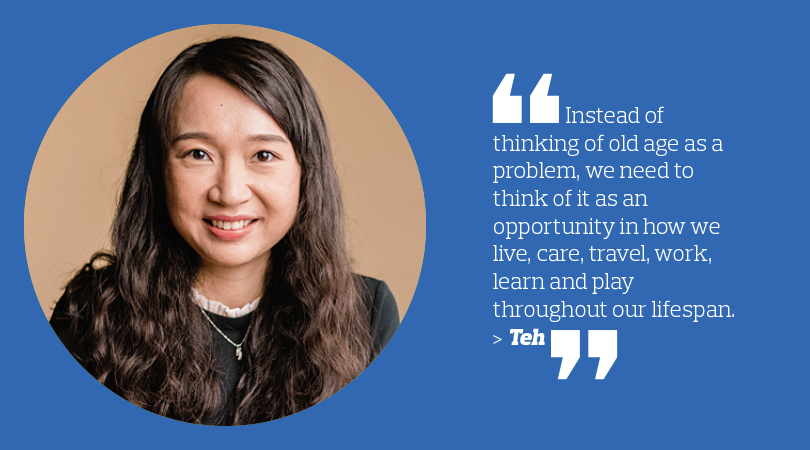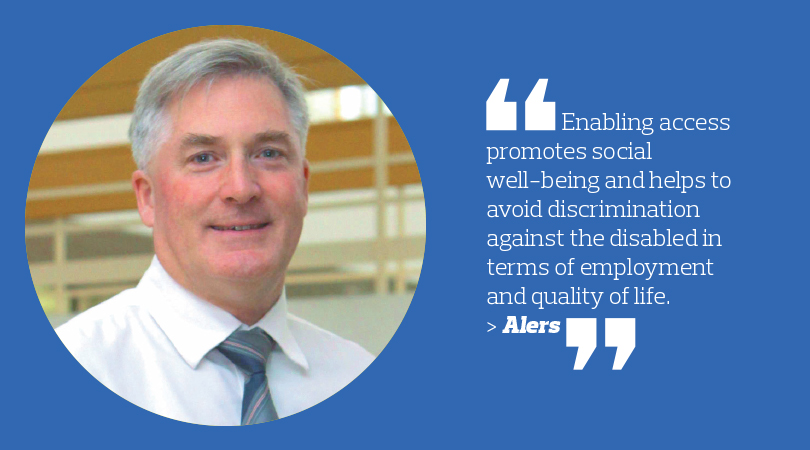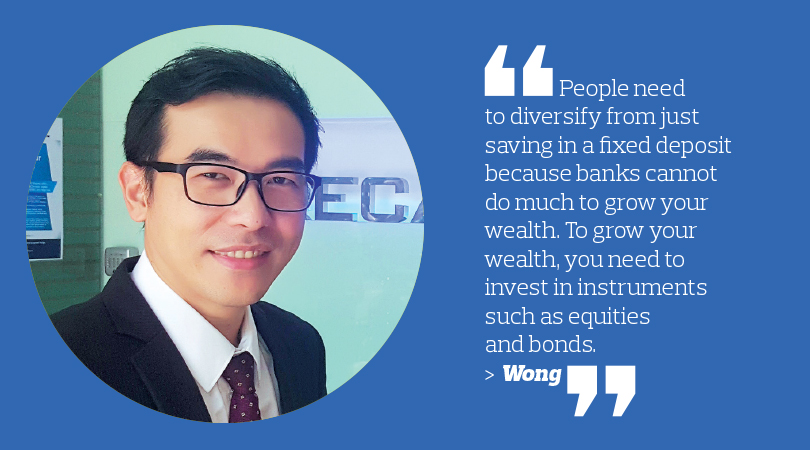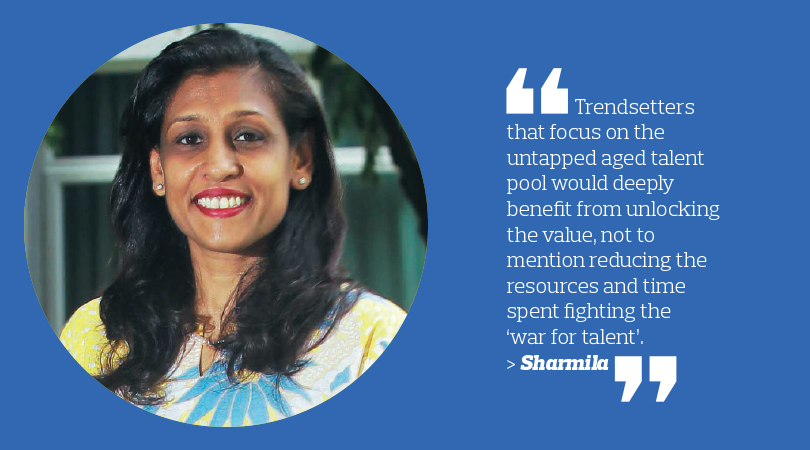 The Malaysian population is ageing fast. A decade from now, 15% of the population will be 60 years and older. By 2050, there will be more Malaysians aged 65 and above than those aged 15 and below.
While there are many complexities to deal with in navigating the challenges of an ageing population, it does not have to be a burden for society as a whole. Instead, it could present a gold mine of opportunities.
Medical advances and innovative technology have altered very aspect of life, enabling us to live well, live longer and be able contribute to society in our golden years, says Dr Teh Pei Lee, associate professor at the School of Business at Monash University Malaysia. She is also director of Monash University Malaysia's Gerontechnology Laboratory.
"Healthcare innovation has tremendous potential to supplement human caregiving and positively impact the life of older people. Smart technology, such as wearable devices paired with the Internet of Things (IoT), can help people to lead healthier and more active lives.
"Instead of thinking of old age as a problem, we need to think of it as an opportunity in how we live, care, travel, work, learn and play throughout our lifespan," she says.
Since the founding of the lab in 2016, Teh and her team have harnessed advanced research in gerontology and technological innovation — commonly known as gerontechnology — to encourage independent living and social participation of older adults to improve their health and well-being.
In a nutshell, gerontechnology focuses on the impact of assistive technology across five main categories: health and self-esteem; housing and daily living; mobility and transport; communication and governance; work and leisure.
Teh says the lab concentrates on research into healthcare, soft robotics and assistive technology/home automation (domotics).
"For example, my elderly uncle was using a walker to move around for a long time. This was not the ideal solution as he did not have the upper body strength to lift the walker for long.
We observed, and changed his walker to a rollator (wheeled walker). It has been very good for him. He is now able to exercise his legs as he can focus his strength on walking instead of lifting. And this has improved his circulation and mobility," she says.
She adds that there are more technological solutions available in Malaysia from other providers. However, these innovations are not widely known, which limits the opportunities that those in their golden years can explore.
"We are living longer and we are productive for longer. This is good news for the economy as it opens up investment opportunities. The coming wave of older adults is better educated, more demanding and have experienced more technology throughout their lives than any previous generation.
"As such, it is a myth to say that older adults do not like technology. They do not like bad technology. Product developers and designers have often neglected how product value changes with age. Technology developers and product designers will have to work harder to excite and delight the older adults/consumers with innovative products and services," she says.
Similarly, innovation does not stop at designing products. Rather, it looks at other areas, such as the way housing is planned and designed.
Universal design is a brand of architecture that advocates for spaces to be planned and built to accommodate all groups of people without specialised adaptations.
VERITAS Architects Australia Pty Ltd director Anton Alers, who is passionate about this design principle, stresses that construction of any kind stands to be more sustainable using universal design.
"My aversion to steps and stairs makes me an advocate for universal design," he says.
Infrastructure that enables ease of access and mobility allows residents to remain in their homes as they age, rather than having to relocate. "Failure to do so creates isolation and fosters discrimination against those who are less mobile," says Alers. "Enabling access promotes social well-being and helps to avoid discrimination against the disabled in terms of employment and quality of life."
An ageing workforce is not a burden
Despite the fact that technology promotes healthy and independent living, Teh points out that society and policymakers must reconsider their misconception that older adults are a burden to the economy. Instead, they must look towards promoting diversity.
She stresses that the country needs decisive strategies to optimise the productivity of its ageing and aged population. Citing a survey conducted by the Ministry of Human Resources in January, Teh says that it was evident that the survey respondents felt older people are not in demand or are discriminated against in the workforce.
According to the report on the National Strategic Development Plan on Ageing Population, Inclusion and Employment of Malaysia's Ageing Population, 40% of its 4,832 respondents aged 40 years old and above indicated no interest being in the labour force in the future.
Meanwhile, the report found that 32% intended to be self-employed, 25% wanted to be in salaried positions and only 2% were considering unpaid or volunteer work.
She believes that this sentiment is prevalent as older workers have little to no representation in the corporate world from the perspective of diversity and inclusion.
"Whenever I talk to business leaders about the older workforce, they look at me like I am discussing issues that are completely irrelevant to their business. This is a real concern, because many organisations are going to lose the invested skills and experience of the older workers, which is ultimately going to hit their bottom line," says Teh.
Sharmila Sinnathurai, who is the co-founder of Hire.Seniors — a local platform that finds career opportunities for older adults, agrees that this is the dark reality that the senior population faces.
"From our experience, ageism is certainly a reality. Older workers are often seen as poor performers, difficult to get along with, untrainable, unable to use technology, resistant to change and too expensive to keep around. They are often seen to lack marketable skills or perceived to have less potential to progress," she says.
But a multigenerational workforce is an emerging reality, says Sharmila. "Each generation — including older and experienced workers — have different ways of working and putting their skills to use. Mentoring and reverse mentoring can boost morale and productivity. Older workers can bring institutional knowledge and perspective, social maturity and stability, and can pass on critical knowledge or business relationships to younger workers.
"Younger workers can bring a more collaborative mindset and can help older workers to become more digitally literate. Perhaps if we stopped focusing on the misconceptions of the older workforce and start focusing on unlocking the value, we may actually be able to recognise, embrace and enhance the value that is created."
Sharmila says the war for talent has employers looking for workers in the same pool and they often find themselves fighting a price war that does not create real productivity in the long run.
"Thus, trendsetters that focus on the untapped aged talent pool would deeply benefit from unlocking the value, not to mention reducing the resources and time spent fighting the 'war for talent'," she says.
Financial prudence
No matter what the opportunities the silver-haired economy presents, Areca Capital Sdn Bhd CEO Danny Wong points out that most people will not be able to enjoy them without deliberate and comprehensive financial planning.
It is no surprise that most Malaysians are not financially prepared to meet the demands of a longer lifespan. "The current Employees Provident Fund (EPF) savings for most Malaysians is barely enough for a decent life after retirement, let alone sufficient for them to continue being financially independent," says Wong.
In 2017, the retirement fund revealed that more than two-thirds (68%) of its 14.5 million members aged 54 had less than RM50,000 in their EPF savings. The EPF also stated that 70% of members who withdraw their funds at age 55 use them up in less than a decade after retiring.
"Malaysians are living at a time when our country is transitioning from an emerging market economy to a developed one, albeit a little more slowly than expected. The inflation rate is going up but salaries are not catching up.
"This is why I cannot stress enough the importance of having an active income that is derived from one's occupation and passive income from one's investments," says Wong.
The demography is changing as people live longer. To a certain degree, the government has made some efforts to advocate for early preparation, specifically encouraging investments such as the private retirement schemes.
Wong says that those who have amassed a certain sum of money need to think about how to manage and protect their life savings well.
"There are many who probably have a saved a few million over the last few decades but they hold their money in the bank. What happens if they are incapacitated or in a coma? A will does not take effect until death, so, one should look into options like setting up a trust so that their welfare and that of their families are safeguarded," he says.
While the rising cost of living may have hampered some from investing, Wong asserts that it is possible to start small and increase their allocation as they gather more wealth.
"Start saving and investing as early as you can. There are many unit trust options that allow you to start small and incrementally work your way up," he says.
Wong adds that Malaysian investors are often a conservative lot and this trait does not do one any favours in hedging against inflation. "Sugar is a controlled product but since 2009, it has doubled in price. That's a 100% inflation … can you say that same for your savings or fixed deposit in the bank?
"People need to diversify from just saving in a fixed deposit because banks cannot do much to grow your wealth. To grow your wealth, you need to invest in instruments such as equities and bonds.
"As your life goals change, so will your preferences. Then, you can modify your investments as you wish, either with the help of a financial adviser or by yourself if you are adept at investing," he says.
There is no doubt that, if planned well, individuals will head into their retirement years with a sense of optimism and confidence.
These issues and strategies will be discussed in greater detail at The Edge-Third Age Economy Symposium 2019, which will be held on June 29 at Mandarin Oriental, Kuala Lumpur.