This article first appeared in Personal Wealth, The Edge Malaysia Weekly, on May 4, 2020 - May 10, 2020.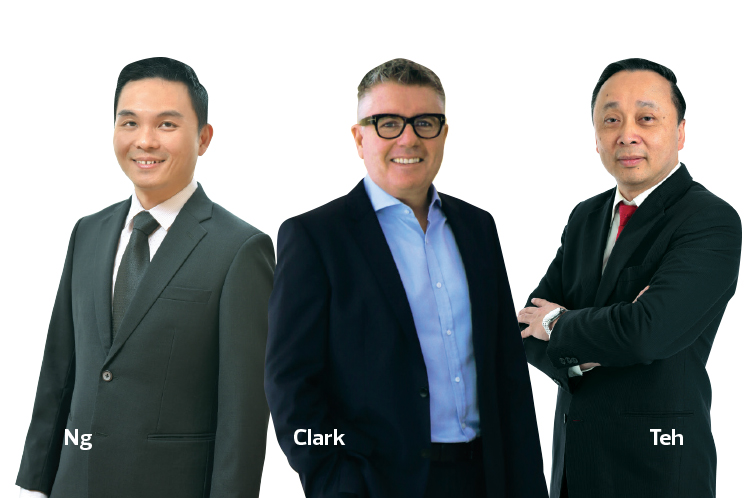 The ongoing Covid-19 pandemic has affected the financial stability of many Malaysians, especially those facing retrenchments and loss of income. To help them, the Life Insurance Association of Malaysia (LIAM) and the Malaysian Takaful Association have announced that life insurance policyholders and takaful certificate holders can defer their regular premiums/contribution payments for three months without affecting their policy coverage.
According to LIAM CEO Mark O'Dell, those eligible to apply for the deferment include people who have been required to be quarantined at home and those who have suffered loss of income as a result of the economic impact due to Covid-19. "Examples of events that lead to such losses of income include retrenchment, shorter working hours, salary or commission reductions for individuals and loss of business income for the self-employed and small and medium enterprises. The option [to defer payments] will be available from April 1 to Dec 31, 2020," he says. 
Although this can be considered a major relief to those financially affected, Ng Jit Seng, chief customer experience officer at AIA Bhd, clarifies that this assistance is not a waiver of the premium/contribution programme. Customers will still have to pay the outstanding premiums/contributions when the designated deferment period is over to ensure that their policies remain active.
"Once the deferment period is over, the customer will need to resume their premiums/contribution payments, including making arrangements to pay off the deferred amount. The typical grace period of 31 days will then kick in," says Ng.
Understanding the difficulties faced by policyholders in the light of the Movement Control Order (MCO), Zurich Malaysia country head Stephen Clark says the insurer has automatically granted a grace period of 60 days for all in-force life insurance policies and family takaful certificates with due dates falling within a stipulated period. "While the three-month deferment of premiums/contribution payments is not automatic — policy/certificate holders have to apply for it — our 60-day grace period is extended to all eligible customers with in-force life insurance policies and family takaful certificates."
What about those facing financial difficulties who are ineligible for the deferment programme? Ng says there are a number of options they can consider. They are encouraged to consult their life planners or contact their insurer for advice. "As insurance and takaful are for the long term, it is very important that our customers get a full assessment and understanding of all viable options available to them before making any decisions regarding their policies."
One option is a premium holiday, says Ng. If the premium/contribution is not paid by the end of the grace period, this feature will be automatically activated. Customers will then continue to enjoy their insurance or takaful coverage, provided there are sufficient units/account value to pay for all charges, including those related to insurance/takaful cover. 
For AIA customers, the premium holiday is only available for investment-linked plans. They do not have to apply for it to take effect. 
"With investment-linked plans, a portion of the money that you pay as premiums/contributions is used to purchase units in the investment funds that contribute to your account value. As charges are deducted from this account, it is important that your account value is always sufficient to keep the policy/certificate active. Some factors that could cause a reduction in your account value include poor investment returns, if you make partial withdrawals or choose not to pay premiums/contributions when they are due," says Ng.  
He points out that it is possible for the account value of policies/certificates that are on premium/contribution holidays to run out sooner than expected. When this happens, the policy/certificate will expire, leaving the customer without any protection. However, this can be prevented by making ad hoc premium/contribution top-ups when their financial situation improves.  
"Customers with investment-linked policies/certificates should always check their annual statements. From January onwards, their annual statement will also contain information on the expected duration of their insurance/takaful cover based on their fund value. It is equally important that they make it a point to review their coverage with their agents and advisers at least once a year to make sure their coverage is up to date and continues to meet their current needs and budget," says Ng.
Clark says a premium/contribution holiday is only applicable to Zurich's insurance policies or takaful certificates that allow for it. For traditional plans, this option is known as the Automatic Premium Loan for insurance policies and Automatic Tabarru Deduction for takaful certificates.
"In principle, the premium/contribution holiday is activated if there is non-payment of premium/contribution after the grace period, so long as there is sufficient investment fund value (for investment-linked plans) or cash/account value (for ordinary life plans, including selected term plans) available under the policy/certificate," he explains. 
"Medical cover is most frequently offered as an add-on to an investment-linked policy/certificate. In this case, the medical cover will follow the options provided in the base plan."
Prudential Assurance Malaysia Bhd chief transformation and operations officer Teh Kim Leng says the basic benefits and riders will continue to stay in force for investment-linked policies only if the insurer is able to cancel the units in the policy to pay for the charges. He reminds investment-linked policy holders to opt in to allow the insurer to cancel the units in the policy automatically to pay for the monthly charges of riders (in the case of no auto-deduction for the premiums). 
If the policyholder does not opt in for auto-deduction, the riders will be cancelled when there is non-payment of premium, he points out. The units in the policy will also be cancelled to pay for the basic benefits charges. 
"The policyholder should contact the insurer for ways to opt in for auto-deduction if they want to enjoy continuous coverage under those riders. Do note also that while the cancellation of units to cover the monthly charges may keep the basic benefits and riders in force, continuous non-payment of premiums will lead to a depletion of units as no new units will be created. Eventually, the policy will lapse," says Teh.
Apart from taking a premium/contribution holiday, there are numerous options that customers can consider, says AIA's Ng, such as reducing the sum assured or removing some benefits or riders. "Depending on the product features, customers can restructure their policies into Reduced Paid Up (RPU) or Extended Term Insurance (ETI). If the customer chooses the RPU option, the cash value in the policy will be used to continue the policy with the same protection period and a new amount of death insurance coverage. The new amount of coverage will be based on the insured's present age and the amount of cash surrendered.
"If the customer chooses the reduced ETI option, the cash value in the policy will be used to continue the policy with a shorter protection period and the same amount of death insurance coverage. The length of time that this policy is in force will be determined by the insured's attained age and the amount of the cash value," says Ng.