This article first appeared in Personal Wealth, The Edge Malaysia Weekly, on May 11, 2020 - May 17, 2020.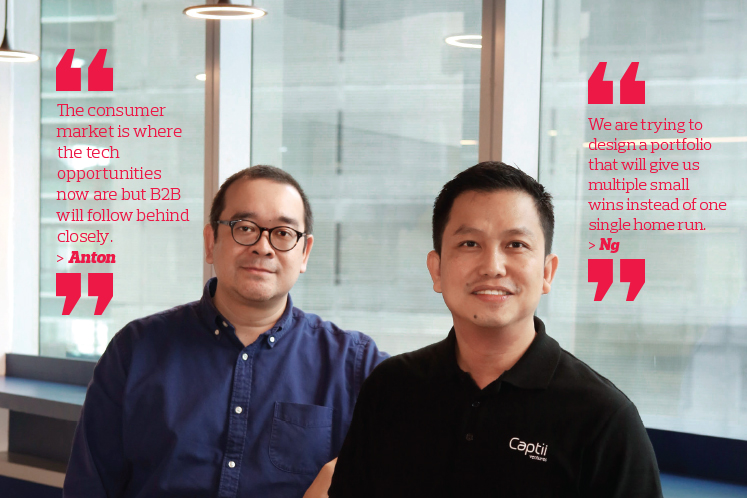 Photo by Suhaimi Yusuf/The Edge
Many potential unicorns in Southeast Asia (SEA) are consumer­-facing businesses such as Grab, Go-Jek and Lazada. But while these start-ups attract a huge amount of attention from investors, there are some investors who have cast their lot with the lesser-known players that operate in the business-to-business (B2B) segment.
Captii Ventures Pte Ltd is a company that believes in the potential of players in the B2B market, even during tough economic times. The multi-stage technology investor is a corporate venture capital (VC) firm and subsidiary of Captii Ltd, a tech investment holding company listed on the Mainboard of the Singapore Exchange. In turn, Captii Ltd is an indirect 58.3%-owned subsidiary of Malaysia-based Advance Synergy Bhd.
Launched in 2014, the VC is run out of Malaysia by chairman Anton Syazi Ahmad Sebi and chief executive Ng Sai Kit, both of whom have had decades of experience in corporate finance. While the VC currently only has its parent company as a limited partner, the team is planning to apply for the relevant licence so it can introduce new funds aimed at individual investors by the second half of 2020.
"In SEA, you can invest in successful consumer businesses like Grab, Carousell and Shopee. But to do this, you need very deep pockets and we did not have this [in our early days]," says Anton. Business-to-consumer (B2C) start-ups in the region were expensive, whereas B2B start-ups had smaller ticket sizes, he adds.
But it does not mean that B2B start-ups have less potential. "If we use the US as a reference, you'll see that not all the drivers of the huge bull run in the US are consumer tech stocks. A recent example is Zoom Video Communications Inc, a B2B company that does video conferencing," he says.
In fact, as the Covid-19 pandemic rattles global financial markets, some public-listed B2B companies have benefited from the lockdown orders imposed by governments, which sent companies looking for remote working solutions. Zoom, for instance, saw its share price rise 113.2% year to date (as at May 5), even after the company was hit by cybersecurity complaints. Last year, it was the second-best-performing tech initial public offering, beating B2C companies Pinterest, Uber and Lyft, according to a report by Quartz.
With an economic downturn expected to occur, the team is still confident there will be opportunities in the B2B sector owing to several growth drivers, one of which is the shift to remote working. More enterprises will also implement tech-enabled multi-channel sales strategies to reach consumers at home.
"There will be an increased need for transparency in supply chains globally and domestically … [As well as] a higher need for automation to reduce reliance on human resources," says Ng. These use cases will require B2B solutions.
"Generally, most people think that after discretionary consumer spending is hit by the Covid-19 pandemic and a recession, enterprises will be impacted too because of lower business activities. However, we believe that moving forward, after an inevitable reset, incumbent enterprises will transform and new enterprises will embrace all things digital."
The interest in B2B is actually part of a wider trend globally. According to a Bloomberg report in January, enterprise technology companies, or tech B2B companies, attracted one-third more cash from investors than consumer tech companies in 2019, which is the first time in at least the last five years.
"The market for B2B companies is there, except that most market leaders in this area come from Europe and the US. Most businesses in SEA will adopt what comes out from those places because we don't have home-grown players," says Anton.
"We are taking the view that the consumer market is where the tech opportunities now are but B2B will follow behind closely. We just started investing in it earlier. When you start earlier, you can potentially pick out the winners."
What do B2B companies offer? 
Compared to B2C companies, B2B customers pay more for the service and have longer contracts, thus ensuring a more sustainable path of growth. B2C companies typically have to burn cash to acquire customers.
"As consumers, I think all of us expect everything to be free. We're used it. This is not the case with businesses because they understand what it means to pay a premium, so you can get your job done faster with more reliability. We like B2B because you can charge people for things. The race to the bottom is less pronounced here," says Anton.
The B2B companies are also serving the existing needs of corporations, Ng adds. "We are not trying to create new spending. It's just a replacement for how you get things done. For instance, before Zoom, we used telephones or Skype for conference calls. But Zoom is replacing that with its reliability and functionality."
In contrast, many B2C services rely on advertisement funding as a source of revenue. This is one area that Captii Ventures is cautious about currently.
"We are paranoid about [companies that are] offering services for free or [which are] ad-supported. We've gone down that path of investing in ad-supported businesses. It is a real challenge to do so in this region. We're still in the early days. The ad rates are going up [in SEA] but its nowhere near the rates paid by advertisers in the US or Europe," says Anton.
A US-based business with 10 million users or views a day can make 20 times more money than a SEA-based business with the same numbers, he adds. 
On another note, B2B start-ups are very likely to be acquisition targets in certain verticals, thus presenting an exit opportunity for investors. For instance, Verizon Business acquired cloud-based video conference service provider BlueJeans in the midst of this pandemic in April.
"Financial institutions usually do not have the patience or skill set to build a start-up [so they will acquire fintech start-ups]. Another vertical is the fast-moving consumer goods sector, whose players have done acquisitions elsewhere and are on an active search in SEA," says Anton.
Some of the areas that Captii Ventures is bullish on in the B2B sphere are the Software-as-a-Service and Platform-as-a-Service start-ups, which provide software-based solutions for corporations. Captii Ventures is also positive on fintech, which includes payment operators, and digital and online media.
"The demand for digital solutions is growing in Malaysia. We like B2B because of this factor," adds Anton.
What do they look for? 
The B2B focus also means Captii Ventures has to do things a little differently. For one, the company takes a slightly longer view with its investments. Instead of the typical three to five-year horizon, it is looking at a five to 10-year horizon.
This is because B2B companies generally take longer to scale up. Captii Ventures is also a multi-stage investor, which means it has investments from the seed stage to private equity. As such, the time needed for the investees to mature varies.
Anton and Ng like founders who are resilient and have perseverance. These values are important given that sales cycles for B2B companies are longer, so the numbers the founders may see cannot compare with those of fast-growing B2C companies.
"If you don't have patience and want a quick win, you better stay in the consumer business because you can probably get 100 users in a day just by reaching out to friends there. You won't have this type of numbers in B2B … You need this resilient mind set and personality to succeed in this area," says Anton.
There is also the risk that corporate customers, who require board approval for their actions, might change their minds halfway through a deal. Since B2B companies typically rely on fewer clients that pay huge amounts, a failed deal can be very detrimental.
"So, we try to find businesses that can stand on their own feet even when there is a shock," says Anton. This kind of a founder is especially needed in SEA, he adds, where the start-up environment is less mature and there are fewer funding sources.
This emphasis can be seen in Captii Ventures' first investment, which was in the start-up Digify. The company, founded by a Singaporean, provides secure services for data transaction.
"It's a very secure cloud service. It has a lot of features to help with copyright protection and to trace documents that you send in soft copy. [This is needed because] when you send soft copy documents, you don't know what the recipient is going to do with it. Are they going to forward it to others or take a screenshot?" says Anton.
At first, Digify wanted to sell its services to Singapore's Ministry of Defence. But the founder soon gave up this idea when he realised it involved a lot of bureaucracy. He then pivoted to serving research houses, as well as tech and investment companies.
That was not an easy time, Anton says. "We invested after his business went south. Thankfully, he did not let us down. We were the only ones to go in. We tried to persuade others, but they said, 'We're not so sure, and the founder has been at it for too long.' It's a liability here if you're an old start-up, which I think is unfair."
Since Captii Ventures invested in it, Digify has successfully raised a few rounds of funding. The start-up moved to the US, as most of its clients are European or American. Most of the investors who were interested in Digify were also in the US.
"Since we invested in Digify, their revenue has grown by 35 times. But it took the company more than a year to achieve product-market fit, which isn't unusual for an enterprise application product company. It's quite a good result for a small team," says Anton.
What can investors expect? 
As at February, Captii Ventures had 14 portfolio companies and one exit. The exit occurred because the start-up was venturing into an area that conflicted with another Captii Ventures investee.
Captii Ventures' investing strategy is to build a medium-sized, diversified portfolio. "We are trying to design a portfolio that will give us multiple small wins instead of one single home run [that is, investing in a few big companies]," says Ng.
According to Captii Ventures, two-thirds of its portfolio has raised subsequent rounds after its investments, and many have grown in simple valuations by three or four times. "We invested the bulk of our fund allocation over the past two years and the total return, in terms of gain in value, is about 50% so far," says Anton. Its aim is to achieve an internal rate of return of 20% or more.
Going forward, the team is in discussions to introduce more funds and bring in outside investors. The new funds will address different sectors.
"We will continue what we have been doing so far, which covers B2B and fintech. The new areas we are looking at — food, consumer products and artificial intelligence — warrant a separate fund. We also see a lot of opportunities for online and digital entertainment media, in particular start-ups that create original content with video as the medium," says Anton.
Captii Ventures' investments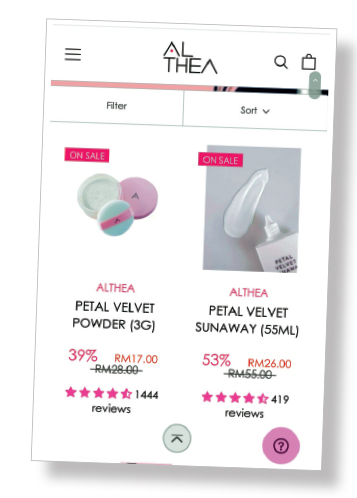 More than half of Captii Ventures' portfolio are companies that operate in the business-to-business (B2B) segment. For instance, Captii Ventures is invested in direct debit payment operator Curlec, e-commerce enabler Avana and IT support provider Computer Guys, among others.
The firm invested in Malaysia-based Curlec in March 2019 after observing how its services solve a pain point in the local market. Traditionally, direct debit involved many manual processes and dealings with individual banks. Curlec automates the process on one platform. Its clients currently include CTOS, HelloGold, Funding Societies and Axiata, according to its website.
"Curlec is similar to GoCardless, which grew out of the UK. The latter solves a problem that is relevant even in a developed country — direct debit for recurring collections. This solution is gaining traction in this region, as many things are paid on a regular and recurring basis [digitally]," says Captii Ventures' chief executive Ng Sai Kit.
Meanwhile, Computer Guys addresses problems faced by small and medium-size companies that are adopting digital solutions. "It allows these companies to gain access to excellent IT support without incurring the budget of an IT department," he says.
E-commerce is another area that Captii Ventures is invested in. Some of its portfolio companies are platform enablers, such as Avana, which helps micro or small merchants launch e-commerce businesses quickly through multiple channels on the internet.
There are also e-commerce companies that provide both B2B and B2C services in the portfolio. One example is Indonesia-based Sorabel, which provides logistics infrastructure services to other e-commerce players in Indonesia. Otherwise, it functions as a fashion marketplace.
"Fashion marketplace Sorabel started out by carrying other products and eventually, they started creating their own products by using artificial intelligence to decide what to produce [based on consumers' preferences]," says Ng.
The other similar company in Captii Ventures' portfolio is South Korea-based Althea (pictured), which is a Korean cosmetics and personal care marketplace.
It is difficult to find good investments in e-commerce marketplaces, Ng points out, as many are B2C and have high valuations. But these two companies were chosen because they carried in-house brands.
"We see that online marketplaces have evolved in the same way offline retail has over the past four to five years. From merely displaying products from other brand owners and manufacturers, we are seeing more house brands being put on shelves … These house brands either offer much better value to consumers or have an authenticity that resonates more strongly with today's consumers," says Ng.
One B2B company that stands out in Captii Ventures' portfolio is Vietnam-based MimosaTEK. It is an agriculture technology start-up that uses Internet-of-Things (IoT) for precision farming.
This investment thesis is informed by the macroeconomic trends in Southeast Asia. As the population grows and becomes more affluent, there will be higher demand for food, Ng observes.
"It's about the future. We already know that the food supply chain needs a lot of fixing and we were impressed by the vision of the founder. Irrigation was an area where the company first utilised IoT for the product, as water scarcity is going to be a major problem [in the future]. The next area they are targeting would be to optimise the use of fertilisers."
Muslim market
Captii Ventures co-invested with Singapore-based CMIA Capital Partners and local private equity firm Bintang Capital in Muslim Pro three years ago. This is interesting as there are not many business-to-consumer companies in Captii Ventures' portfolio.
When asked, Captii Ventures' chairman Anton Syazi Ahmad Sebi explains that it invested in Muslim Pro as it liked the company's fundamentals. Muslim Pro is an app that helps followers practise the Islamic faith by showing prayer times and the direction of the Qibla.
"They are one of the few companies that are built in Southeast Asia but all the ad revenues are from North America and Europe. This means [that they do get paid] a lot of money," says Anton. The majority of its users are outside of SEA, so advertisers are willing to pay a premium.
This is where Anton and Ng see opportunities emerging from ad-supported businesses. While they still regard it as a challenging business model to adopt, they see the demand-side revenues improving.
"For ad-funded models, Muslim Pro is a good example of how we can make it work. One of the new things we are looking at in this area is in digital or video entertainment. We think it's the time for it to grow now, as ad revenues are picking up. This is because you have e-commerce players who are building a sustainable business and are willing to pay for ads," says Anton.
"The issue five years ago was that not enough big, unicorn-level tech start-ups were willing to pay for ads. Now, at least you have Carousell, Grab, Go-Jek and even Razer who do."