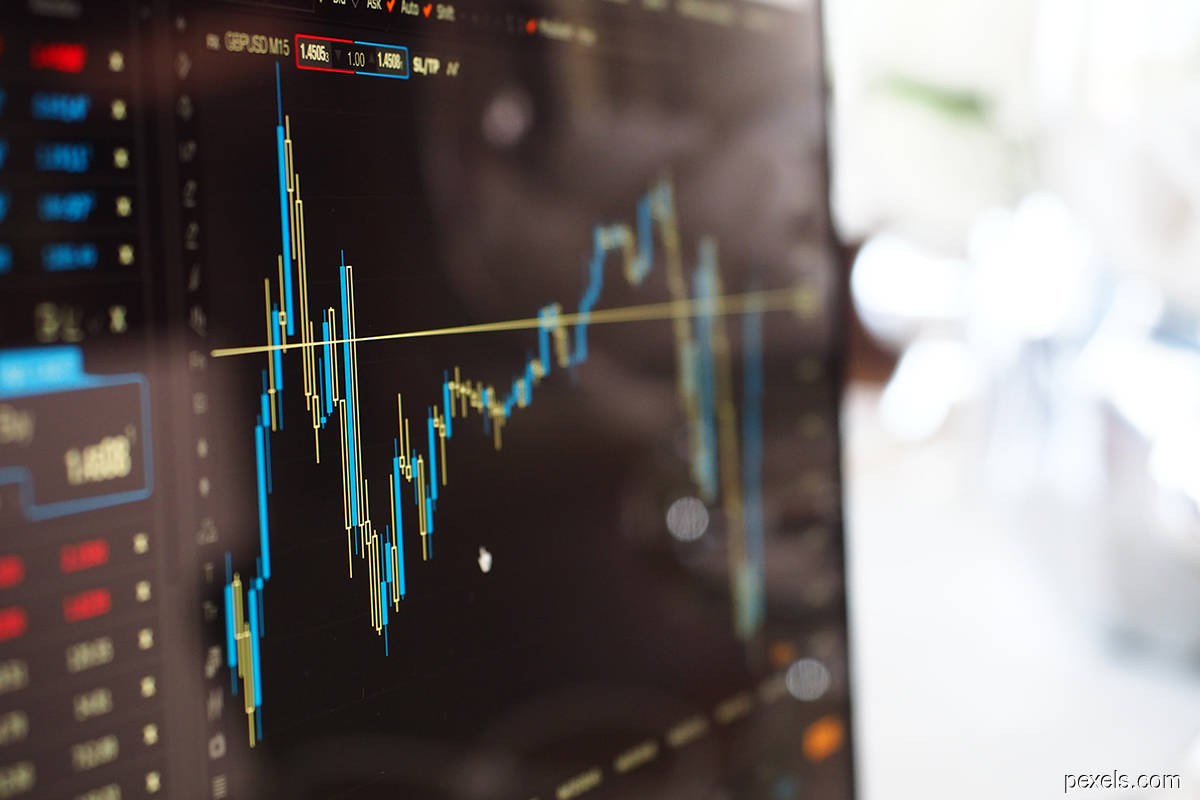 KUALA LUMPUR (Nov 28): High risk, high return — the investing rule of thumb. But investors who have the stomach for high investment risk to penny stocks may also need to act quick enough to part with their shares to yield high returns.
The roller-coaster rides that the penny stocks have had recently might be the proof.  
A random check of Bloomberg data shows AT Systematization Bhd, Vivocom Intl Holdings Bhd, GETS Global Bhd, K-Star Sports Ltd, Xidelang Holdings Ltd, mTouche Technology Bhd, M3 Technologies (Asia) Bhd and BTM Resources Bhd as among the penny stocks whose share prices have fallen as swiftly as they have risen.
K-Star, which will soon transfer its listing status to a new company (NewCo) called Sinaran Advance Group Bhd via an internal reorganisation exercise, was the second top loser by percentage for the week. The company's share price was shaved by 38% to close at 32.5 sen yesterday, with 328.3 million shares changing hands during the week. 
The stock was indeed a star performer early in the month, a week after the company signed a memorandum of understanding (MoU) with Kanger International Bhd to distribute the latter's healthcare products. Its share price jumped 111% to 92 sen in the first week of November from 43.5 sen on Oct 30. However, the rally failed to gather steam. K-Star's share price took a nosedive. The stock did not only pare down all its gains, it dropped further, losing 29.3% month-to-date (MTD). 
According to filings with the stock exchange, there were roughly 20.7 million of new K-Star shares listed as a result of warrant conversion since October. 
K-Star is undertaking a special issue of new shares to be placed out to independent third parties to be identified by the company. The number of shares to be issued, however, has been reduced to 142.097 million from 222.81 million shares originally. 
Upon completion of the special issue, the third parties will collectively control 33.3% of the company. In September, both ACE Credit (M) Sdn Bhd, which held a 24% stake, as well as Datin Tan Siew Ching ceased to be the company's substantial shareholders. Meanwhile, Hong Kong-based Oriented Media Holdings Ltd emerged as a substantial shareholder with a 19.77% stake.
On top of that, the company intends to conduct an employee share option scheme (ESOS) of up to 15% of its enlarged share capital after the transfer of its listing to the NewCo and the special issue of shares. The ESOS is for employees as well as executive and non-executive directors of Sinaran Advance and its subsidiaries, said K-Star in an announcement to Bursa Malaysia. 
Both Xidelang and mTouche, which joined the ranks of top active counters this week, also saw short-lived gains, now just up 18.2% and 70% respectively. During the month, before the counters pared some of their gains, Xidelang had risen by 73% to 9.5 sen (earlier this month), while mTouche had surged by 130% to a peak of 11.5 sen seen last week.
On Oct 9, Xidelang offered 40.6 million shares under the company's ESOS at an exercise price of five sen, the company showed in a filing. Five trading days later, on Oct 14, Xidelang announced that a chunk of the 40.6 million new shares will be listed on Bursa due to the ESOS exercise. 
Likewise, mTouche also offered an ESOS to reward its employees and board of directors. In a filing with Bursa dated Oct 16, the company disclosed an offer of 25.08 million shares at an exercise price of 5.5 sen per share. The company later announced that a block of the 25.08 million shares, as a result of the ESOS, were listed on Bursa on Oct 23. 
Among the top three losers by percentage this week, BTM Resources fell by 33.33% to close at 21 sen. According to the company in a filing with Bursa, it had completed a private placement of 14.13 million new shares at 16 sen. The block of shares was listed on the stock exchange on Oct 26. 
The stock rallied 75% to 31.5 sen within the first three weeks of November before a nerve-wracking fall from the peak. MTD, the counter was up 16.7%.
There were only six stocks whose trading volume exceeded one billion shares for the past week, with AT Systematization and Vivocom among them.
Although AT Systematization's volume shrank substantially to 2.79 billion shares from the previous week's 6.08 billion shares and over 10 billion shares two weeks ago, the stock remained as the most actively traded counter on Bursa for the week.
The upcoming glove maker's share price climbed steadily from 10 sen at the start of the month to a five-year high of 27 sen on Nov 11 on soaring trading volume, thanks to the hype on social media over the company's earnings potential as it starts producing rubber gloves. The trading volume was far higher than that of the glove companies, which were already making super profit from the current strong demand globally. 
Soon, the stock lost its upward momentum, sliding to 15.5 sen on Tuesday. Nonetheless, the counter managed to recoup some lost ground to close at 20 sen yesterday.  
Vivocom, in the midst of acquiring property development assets, was the fifth most actively traded counter, with 1.06 billion shares done for the week. However, the company was also among the top percentage losers, with its share price plunging nearly 42% to close at RM1.01 from RM1.74 the week before.  
Vivocom's share price rocketed 290% to RM1.95, from 50 sen earlier this month, just two weeks after the completion of a share consolidation exercise. However, two-thirds of the gain evaporated in the past week.
That said, for the month of November, Vivocom was still a star performer in terms of its share price as the stock was up 102% MTD. Year to date (YTD), it has leapt 573% from 15 sen. 
Similarly, M3 Technologies shot up by 69% to 13.5 sen in mid-November before it fell and was down by 12.5% MTD. This week, it shed 17.65% to close at seven sen.
The company has obtained the regulators' approval for a private placement of 128.54 million shares. 
Bus operator GETS Global, albeit not among the top active stocks, gainers or losers for the week, also replicated the same trend. It soared fourfold within the first two weeks of November, then pared some of its gains and was up 197% to close at RM2.94. Bursa has warned investors to exercise caution in trading its shares.