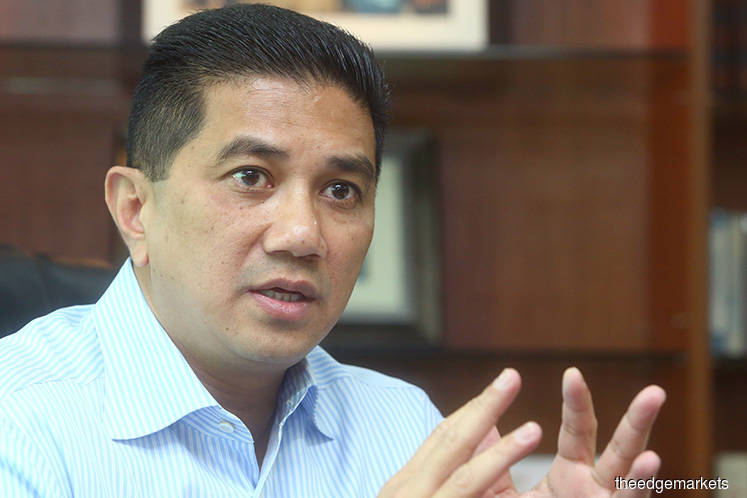 KUALA LUMPUR (Aug 16): Datuk Seri Anwar Ibrahim will take over as prime minister after incumbent Tun Dr Mahathir Mohamad steps down, Economic Affairs Minister Azmin Ali reiterated today, saying this had been agreed by all parties within the Pakatan Harapan coalition. 
Azmin said even if he succeeds in defending his PKR deputy president's post in the upcoming party polls, Anwar will remain Pakatan's choice to succeed Dr Mahathir for the prime minister's post. 
"Certainly there was a consensus even among Pakatan members, not just PKR, that Datuk Seri Anwar will be the next prime minister," he told reporters at the Parliament lobby today. 
"My personal advise to all members and leaders is: Let us develop a culture that we can work cohesively as a government, rather than as an opposition. I believe this is a process we have to go through in the party. Let us move on as a united party," Azmin added. 
In the PKR polls, vice-president Rafizi Ramli is challenging Azmin for the deputy president's post. Anwar is the sole candidate for the president's post.
PKR central executive committee member Datuk Abdullah Sani Abdul Hamid recently said party members must choose Rafizi over Azmin for the number two post to ensure Anwar becomes the next prime minister.