This article first appeared in City & Country, The Edge Malaysia Weekly, on May 9, 2022 - May 15, 2022.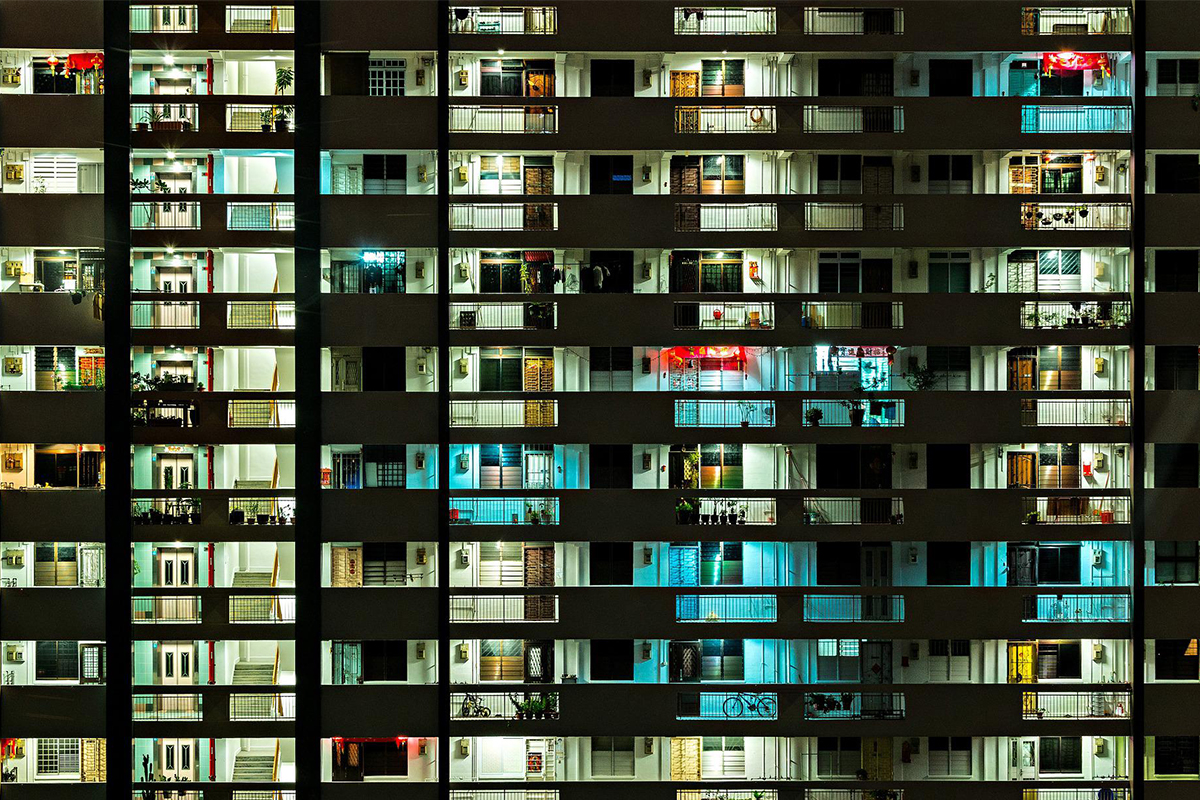 Fresh from a recent official visit to Singapore, Johor Menteri Besar Datuk Onn Hafiz Ghazi said the state's public housing development planning would be modelled after the highly successful Housing and Development Board (HDB) flats concept in Singapore.
For this to work, he noted, "drastic action" would have to be taken by the Johor State Housing Development Corporation (PKPJ), which needs to work with agencies such as the finance ministry and local authorities. 
The success of HDB flats so far is as clear as day. It has caught the attention of not only Malaysia but also that of Hong Kong and Changsha, the capital of central China's Hunan province.
What began primarily as a solution to urgent social housing needs has, over the last six decades, evolved into a highly sought-after asset class.
Last year, prices of resale HDB flats rose 12.7% year on year. The impressive double-digit gain in value is expected to continue into this year, according to a recent report. Can Johor, or Malaysia by extension, successfully replicate the HDB flats concept in solving the country's social housing woes?
Let us trace the humble beginnings of HDB. It was formed on Feb 1, 1960, to solve Singapore's housing crisis. At that time, only 9% of Singaporeans were living in government flats. Many others stayed in unhygienic slums and crowded squatter settlements. 
In less than three years, Singapore saw the number grow to 21,000 HDB flats. Two years after that, it had more than doubled to 54,000 units. 
There was no stopping HDB. Within a brief 10 years, it had built enough flats to resolve the housing crisis. Today, more than 80% of Singapore's population call HDB flats home. So far, about 1.2 million flats have been built across 23 towns and three estates across Singapore.
What's the secret? 
What is it about the HDB concept that has made it a resounding success? There is no magic here. HDB is basically the fruit of a sound public housing strategy anchored by three fundamentals: unwavering government support, which includes financial commitment; a holistic approach to housing planning, design, construction and maintenance; and entrusting the task to a single agency. It is as simple (or as difficult?) as that! 
Political will is key — as are execution and transparency in the entire process. 
Unlike Malaysia, where land is a state's prerogative and each state runs its own land bank and development activities, HDB operates as a sole agency in charge of public housing. 
The latter approach is naturally advantageous because it yields to more effective planning and resource allocation, benefiting from more optimised results and economies of scale covering areas from planning, design, construction to the all-important maintenance. 
Strong government support 
HDB's strong government support comes in the form of political and financial commitment and this is complemented by legislation. HDB does not profit from the sale of flats. Its public housing programme incurs deficits, which are covered by grants from the government. 
In fact, the amount collected from the sale of HDB flats every financial year is less than the total development cost, including land and construction costs, and Central Provident Fund housing grants for eligible home buyers.
In FY2020/21, HDB incurred a deficit of S$1.95 billion (RM6.18 billion) on its Homeownership Programme. The average deficit was S$1.87 billion a year in the last three years (FY2018/19 to FY2020/21). 
Is this something that will go down well in Johor or Malaysia?
Unlike Singapore, the Malaysian social housing landscape not only tends to be fragmented but is highly cross-subsidised — by buyers, ultimately, of higher-priced property. 
This is because the provision of affordably priced homes, in which sizes and pricing are generally pre-defined, is required of developers. Thus, it is not unusual to find some affordable homes built in obscure locations and lacking the all-important accessibility, connectivity and amenities crucial for basic living. Added to these are social homes built by government agencies without proper study and understanding of the market, as attested to by the country's overhang numbers. 
According to the National Property Information Centre (Napic) Property Market Report 2021, residential property overhang grew to an all-time high of 37,000 units worth RM22.79 billion last year. This is an almost 25% rise in volume and 20.5% in value from 2020. (Napic's definition of overhang: Units that have received certificates of completion and compliance but remain unsold for more than nine months after launch.) 
Selangor leads with the highest overhang number and value of 6,095 units worth RM5.28 billion. This accounts for 16.5% in volume and 23.2% in value of the national total. Johor is a close second (6,089 units worth RM4.72 billion), followed by Penang (5,493 units; RM3.56 billion) and Kuala Lumpur (3,908 units; RM3.17 billion).
Condominiums and apartments contribute 55.6% (20,505 units) to the total overhang and terraced houses, 21.3% (7,839 units). 
Affordable homes form bulk of overhang 
Ironically, homes priced at RM300,000 and below make up the bulk of unsold homes (31%; 11,610 units). This is followed by homes priced from RM500,001 to RM1 million (30.2%; 11,139 units) and those that cost RM300,001 to RM500,000 (25.7%; 9,461 units). The above-a-million-ringgit homes comprise 12.6% (4,653 units) of the housing overhang. 
Perhaps the Johor Menteri Besar is drawn more toward the architecture, design and layout of HDB flats. Even then, housing needs are evolving. HDB flats began as a multi-generational basic necessity but are now having to satisfy demand arising from new lifestyles and Covid-19-induced needs such as work-from-home privacy. It must be noted that one of the most salient features of, especially, first-generation HDB flats is their extremely accessible location — hence their continued strong attraction on the resale market. 
Undoubtedly, the quality and sustainable maintenance of the flats cannot be understated. This is one attribute that is sorely lacking in most Malaysian stacked homes in all price ranges. Unless we get our act together, there is a high risk of seeing slums sprout up in our midst sooner than imagined. And that is the real deal!
Au Foong Yee ([email protected]) is editor emeritus of The Edge. She is also the chief judge of The Edge Malaysia Best Managed and Sustainable Property Awards, which examines, among other attributes, building safety and liveability.