This article first appeared in The Edge Financial Daily, on July 13, 2018.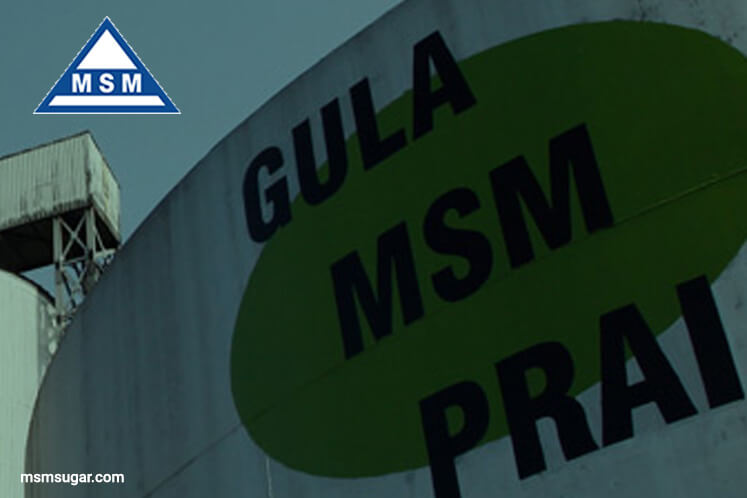 KUALA LUMPUR: MSM Malaysia Holdings Bhd and Central Sugars Refinery Sdn Bhd (CSR) issued a joint statement yesterday to clarify that the sugar industry is not a monopoly market, despite certain parties claiming it was.
The statement came after Putrajaya announced that a special task force would be set up to disband monopolies across sectors under the jurisdiction of the ministry of domestic trade and consumer affairs.
The two refiners said there are currently two sugar refiners in the country, namely themselves. MSM is a unit under FGV Holdings Bhd, while CSR is a unit under Tradewinds (M) Bhd. The two operate five sugar refinery plants, including a new plant in Tanjung Langsat, Johor, which is scheduled to start operations this month.
"The current total capacity of the existing four refineries is two million tonnes per year. Domestic demand in Malaysia is approximately 1.5 million tonnes per year, leaving Malaysia with an excess capacity of 500,000 tonnes per year. With the upcoming new refinery in Johor, total capacity will be three million tonnes per year," the companies said.
Apart from local brands, they said importers bring in and market a variety of sugar brands in Malaysia, which results in a competitive market.
"As part of the local refiners' duty to ensure sufficient sugar supply for Malaysia, a certain amount of sugar is stockpiled to ensure adequate supply even during high world raw sugar prices.
"[But] due to the relatively lower world raw sugar prices today, many parties that operate without the overheads and responsibilities that local refiners have are trying to import sugar and profit from the low prices," they said.
These companies may not have the necessary certifications, such as the halal certification, and will likely cease operations once raw sugar prices climb higher than the ceiling price of refined sugar, they said.
"It will then be left to local sugar refiners to address the instability resulting from the void left behind by these opportunistic players. Local refiners operate within a challenging business environment to ensure a steady sugar supply to consumers, while maintaining a decent sugar stockpile for the nation," they said.
Meanwhile, the industry has been adversely affected by illegal activities like sugar smuggling and infiltration of illicit sugar. The latter could threaten the industry's halal certification, quality control and other mandatory requirements.
Currently, the ceiling price for coarse grain sugar is RM2.95 per kg, while fine granulated sugar is  RM3.05 per kg.