This article first appeared in Options, The Edge Malaysia Weekly, on June 10, 2019 - June 16, 2019.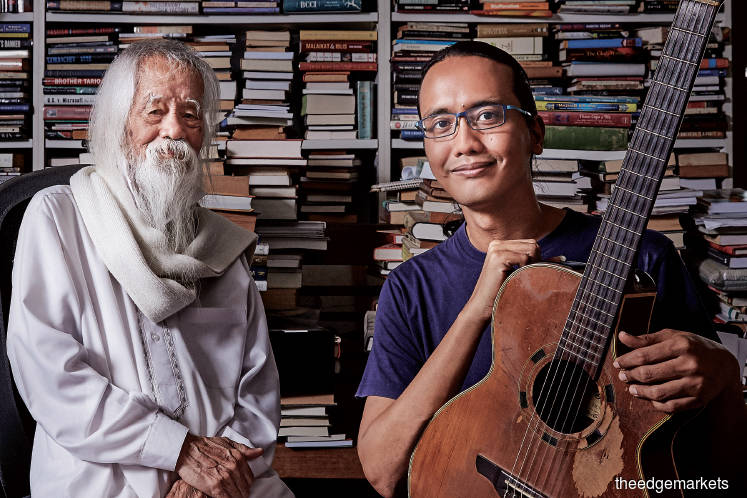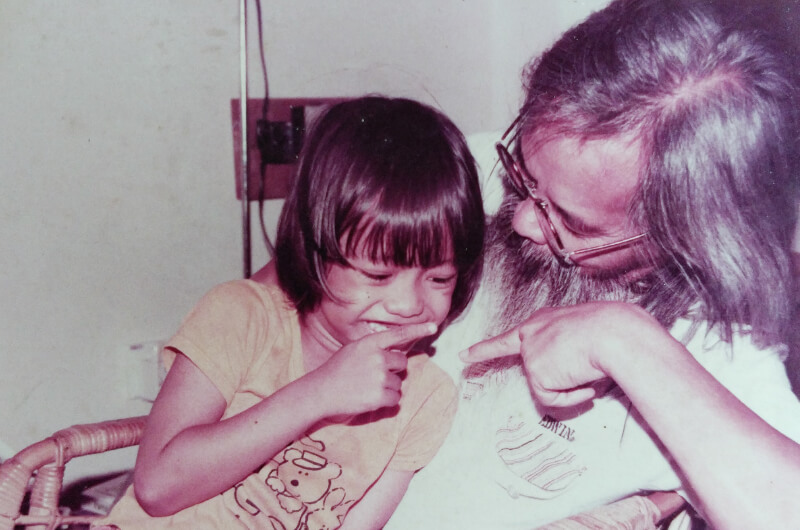 Five-year-old Az having fun with his father. Photo by Rashidah Md Dahan
A z Samad has a favourite story about his father, National Laureate
A Samad Said. "He used to ask me: 'What do people do on weekends?' I would say, 'They do what they like'. Then he would tell me, 'Why do they have to work from Monday to Friday and wait until Saturday or Sunday to do what they like?'
"This thought was planted in me as a child: What if you could do whatever you like every single day? Why do you have to work five days a week and only do what you really enjoy during the weekend?
"It was a different kind of programming.  The typical Asian programming would be: You have to get into a good university, find a job, buy a car, buy a house and make your family proud. My dad was like: 'Do what makes you happy.'
"I had a very open kind of artist's upbringing. That's why I'm a musician lah. I wake up every morning and I do music," says Az, who also teaches the guitar (he has written six e-books on that), does music reviews and produces podcasts.
For the full story, pick up a copy of The Edge Malaysia (June 10, 2019) at your nearest news stands or visit optionstheedge.com.