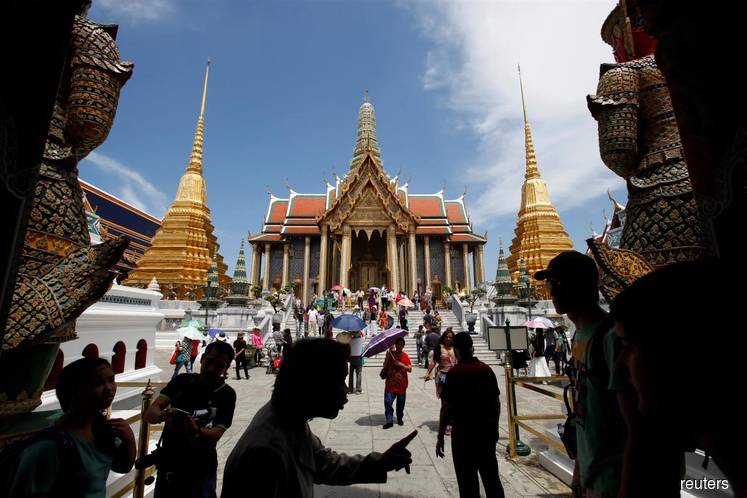 BANGKOK (May 21): Thailand's economy grew at the slowest pace in four years in the first quarter (Q1) of the year, following escalating United States-China trade war and economic slowdown that weighed on exports.
Secretary-General of National Economic and Social Development Council (NESDC), Thosaporn Sirisumphand, said the gross domestic product (GDP) growth in Q1 2019 stood at 2.8%, compared with 3.6% in Q1 2018.
He said Thailand reduced its 2019 economic growth forecast to between 3.3% and 3.8%, from 3.5% to 4.5%, due to slowdown in global trade tensions and political uncertainty in the country after the March 24 General Election.
"A new government would end uncertainties in the country and speed up investment budget disbursements as well as trade negotiations. A new government will handle issues related to trade tensions between US and China.
"The growth in the second half is expected to improve as the global trade environment is likely to recover," he said during a briefing here today.
Political uncertainty in the country continues to loom, as political parties are struggling to form a new government, two months after the first election held since the 2014 Thai coup.
The economic planning agency said private investment rose 4.4% and public investment dropped 0.1% in Q1 2019.
For exports and imports of goods and services, the NESDC's data showed that it fell 4.9% and 0.2% respectively, compared with a rise of 0.7% and 5.7% in preceding quarter.  
The data also showed agricultural sector grew by 0.9%, up slightly from an expansion of 0.7% in the preceding quarter, while non-agricultural sector increased by 3.0%, down from a rise of 4.0% in Q4 2018. — Bernama