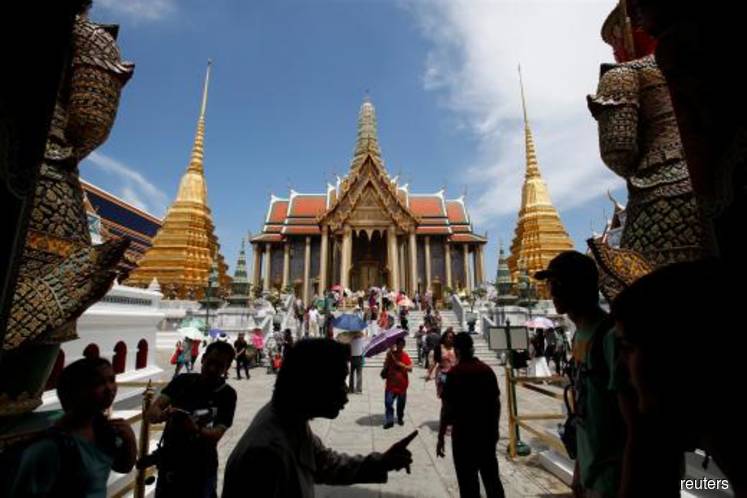 BANGKOK (Feb 18): Thailand's economy grew at a faster pace in the fourth quarter than the previous three months, as local demand helped to offset a slide in exports.
Gross domestic product rose 3.7% from a year ago, up from a revised 3.2% in the third quarter, the National Economic and Social Development Council said on Monday. The median estimate of 23 economists in a Bloomberg survey was for expansion of 3.6%.
Key Insights
The economy expanded 4.1% for the whole of 2018, compared with a revised 4% for the previous year. The NESDC expects growth of between 3.5% and 4.5% this year, driven by household spending, investment and tourism
Private consumption and investment drove fourth-quarter growth as exports were hit by a slowdown in global demand, US-China trade tensions and a strong currency
While local demand has remained resilient, Thailand is facing heightened political risks ahead of an election, which could hurt sentiment and domestic investment
The Bank of Thailand, which kept its benchmark rate unchanged this month after the first hike in seven years in December, has said its "accommodative" monetary policy would remain appropriate in the period ahead
What Our Economists Say...
"Thailand's growth pickup in 2018 is unlikely to be sustained this year. Momentum may be damped by domestic risk from elections and external uncertainty from US trade and monetary policies. Electoral turmoil in particular has scope to undermine the confidence of businesses and investors" — Tamara Mast Henderson, Bloomberg Economics
Get More
GDP rose a seasonally adjusted 0.8% in the fourth quarter compared with the previous three months, higher than the 0.7% median estimate in a Bloomberg survey.