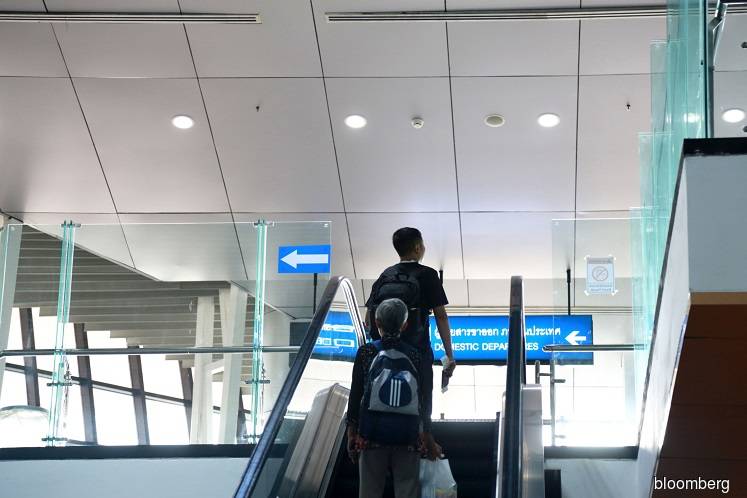 BANGKOK (June 30): The Civil Aviation Authority of Thailand (CAAT) announced while it has extended the temporary ban on international flights, it has allowed flights carrying 11 categories of foreign travellers to enter the kingdom starting tomorrow.
In a statement, CAAT director-general Chula Sukmanop said the ban does not apply to state or military aircraft, emergency landing, technical landing without disembarkation, humanitarian, medical or relief flights, repatriation flights and cargo flights. 
"As the present situation of Covid-19 in many foreign countries remains severe, it is necessary to impose measures to restrict travel to Thailand in accordance with the screening capability of competent officers or communicable disease control officers in order to efficiently control and prevent the new epidemic in the kingdom," it said.
Chula said permits for passenger aircraft will be given by the CAAT if the passengers on board are Thai nationals, government guests, foreign spouses and children of Thai nationals, as well as permanent residents.
Besides that, he said flights carrying work permit holders; foreign students and their parents or guardians; those who need medical treatment (except medical treatment for Covid-19); diplomats including their spouse, parents or children; and non-Thai nationals under a special arrangement with a foreign country will be allowed to enter the kingdom. 
Carriers of necessary goods, subject to immediate return after completion; and crew members who are required to travel to the kingdom on a mission and have a specified date and time for return are allowed to enter the kingdom, he added.
"Aircraft and passengers entering Thailand must comply with the conditions, time limits and rules of the authorised persons under the Thai immigration law, communicable diseases law, air navigation law, and the Emergency Decree on Public Administration in Emergency Situation for prevention of the disease and organisation of the number of persons entering Thailand," he said. 
The ban was first enforced from April 4 to April 6 before it was extended to April 18. Later, it was further extended to April 30, May 31 and June 30.
Yesterday, Thailand announced that it will allow six categories of foreigners to enter the kingdom from tomorrow.