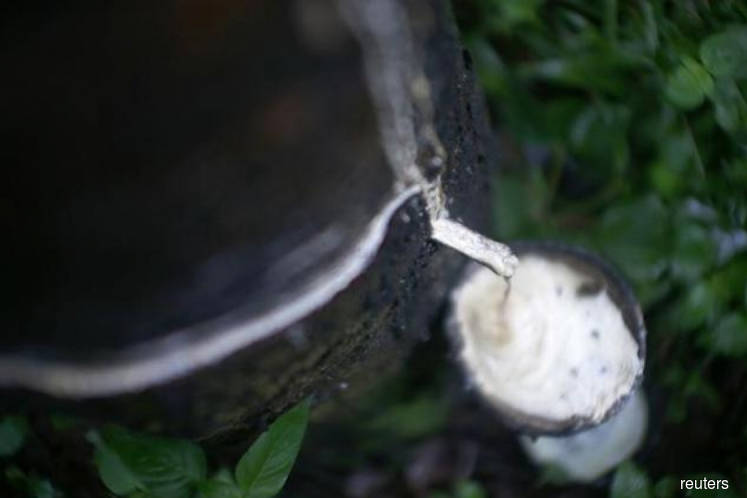 (Recasts May 29 story with updated comments from Thai Rubber Assoc Secretary General)
BANGKOK/SHANGHAI (May 31): Thailand asked exporters to curb rubber exports from May 20 and is not delaying export cuts agreed with other regional producers, an official from the country's rubber association said on Friday.
Bundit Kerdvongbundit, secretary-general of the Thai Rubber Association, said he had been misquoted in a Chinese transcript of comments made at an industry conference on Wednesday as saying Thailand was unlikely to cut rubber exports immediately.
"We would certainly cooperate with the export cuts," he told Reuters. "Thailand already determined (the curbs) would be from May 20 to September 19. It has started. There is no delay."
He said the measure was not being enforced by Thailand, but had asked for cooperation from exporters. He noted that production had already fallen, while the government was also trying to encourage the use of rubber domestically.
Thailand, the world's top rubber exporter, was supposed to start cutting exports on April 1, along with Indonesia and Malaysia, the date agreed by the International Tripartite Rubber Council (ITRC), made up of the three countries, back in March.
The Southeast Asian nation later said it would delay its cut of rubber exports until the four months of May 20 to Sept 19.
The Chinese transcript of comments by Bundit at an industry conference in China on Wednesday quoted him as saying Thailand was unlikely to cut its rubber exports immediately and that global natural rubber supplies from both output and inventories had already fallen in recent months and were below expectation. But he said he had been misquoted. No audio recording of his original comments was available.
Global rubber supplies were seen at 14 million tonnes for 2019, up 2 percent from 2018, while demand worldwide is expected to rise 2.4% to 14.31 million tonnes, Chaiyos Sincharoenkul, President of Thai Rubber Association, said in an earlier speech at the conference on Wednesday.
Demand in China, which accounts for 40% of global consumption, will grow 1.9% from the previous year to 5.78 million tonnes in 2019, Sincharoenkul also said.
Thailand's rubber output, meanwhile, is expected to increase less than 0.9% to 4.923 million tonnes, he said.
Besides curbing their exports, the members of ITRC also agreed to try to significantly ramp up domestic use of rubber in their respective countries.
Thailand has taken measures like switching rubber to other crops and halting rubber tapping temporarily to cut supplies of the commodity, Sincharoenkul said.
Thailand also aims to boost domestic consumption to 1 million tonnes, accounting for 20% of the total national output, according to Sincharoenkul.
Thailand has implemented measures, including increasing rubberized road projects and using rubber floors for sports and playgrounds, to boost consumption, Sincharoenkul said.