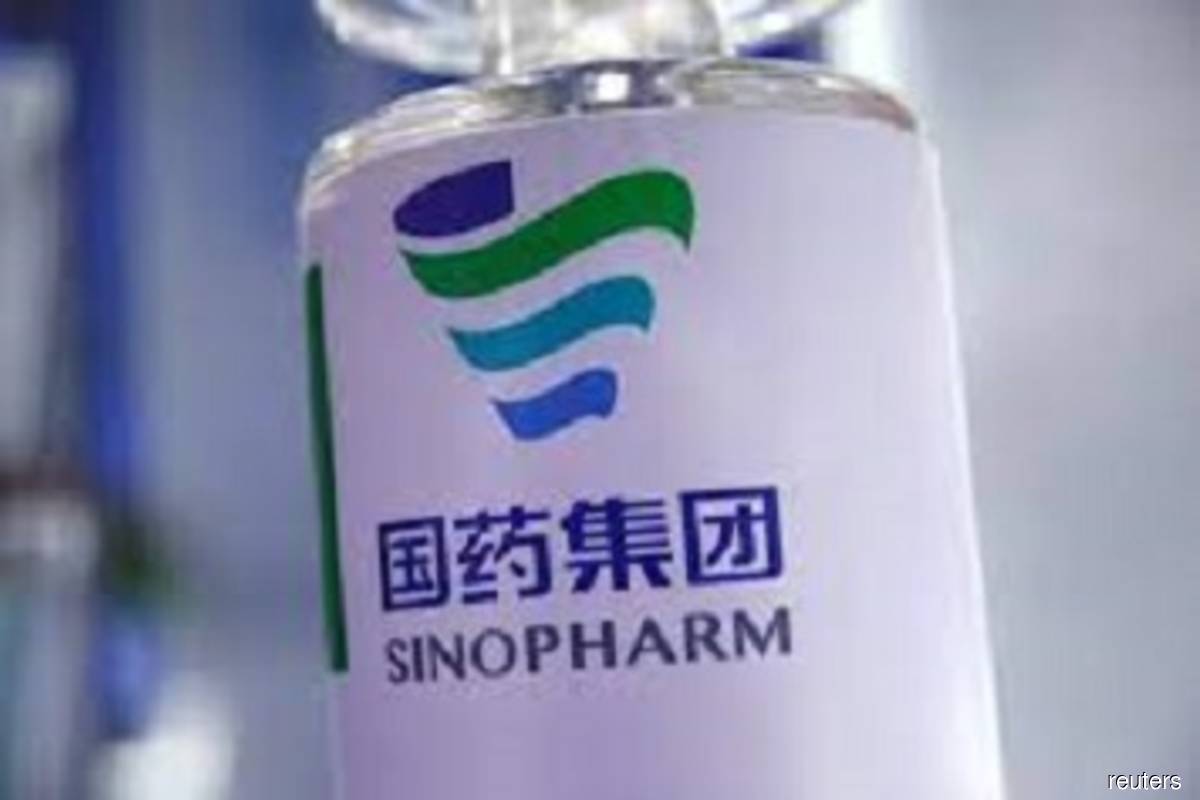 BANGKOK (May 28): Thailand's Food and Drug Administration (FDA) today approved the emergency use of China's Sinopharm Covid-19 vaccine.
FDA Secretary-General Dr Paisarn Dunkum announced that the inactivated vaccine of Sinopharm is the fifth Covid-19 vaccine that Thailand has approved after Sinovac, AstraZeneca, Johnson & Johnson and Moderna.
"The vaccine is safe and effective. FDA has examined documents submitted before granting emergency use approval," he said at a press conference here today.
Meanwhile, Paisarn said FDA is reviewing the application for two Covid-19 vaccines – India's Coxavin and Russia's Sputnik vaccine.
Sinopharm vaccine is produced by Beijing Bio-Institute of Biological Products Co Ltd, subsidiary of China National Biotec Group (CNBG).
The World Health Organization which has approved the Sinopharm shot for emergency use has said a large Phase III trial had shown that its two doses, administered at an interval of 21 days, had an efficacy of 79% against symptomatic infection, 14 or more days after the second dose.
The Sinopharm approval comes a day after Thailand's Chulabhorn Royal Academy (CRA) announced its plan to procure an alternative vaccine to act as supplement to other vaccines available in the kingdom.
Meanwhile, royal research institute, CRA today announced that it would import one million Sinopharm Covid-19 vaccine.
Its secretary-general Dr Nithi Mahanonda said the first batch of vaccine is expected to be delivered by June.
"CRA will cooperate with Public Heath Ministry on vaccine distribution," he said at a press conference today.
He added that government and private organisations had already expressed interest in purchasing vaccine.