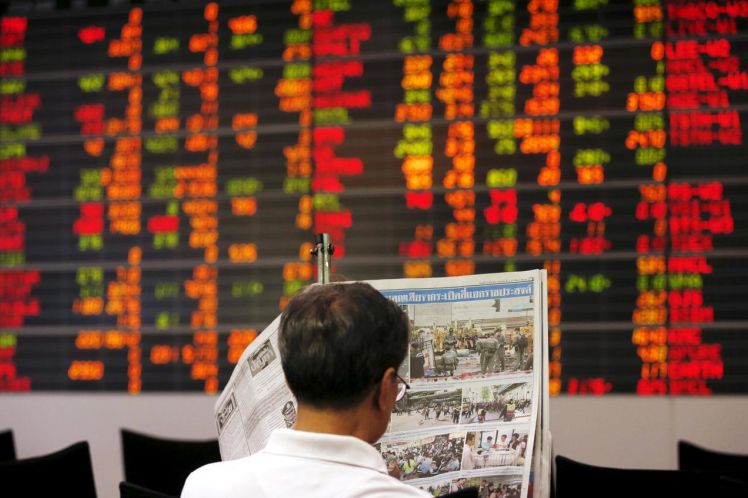 (July 9): The Stock Exchange of Thailand expects a series of new listings through year-end, following a near drought in the first six months, as a market rally of more than 30% since late March and recent interest-rate cuts revive some initial public offerings delayed by the coronavirus pandemic.
Companies with products or services designed for "the new normal" of health, safety or convenience will boost the appeal of new listings, said SET President Pakorn Peetathawatchai.
More than 30 companies have submitted initial public offering applications, including PTT Oil and Retail Business Pcl and SCG Packaging Pcl, according to the bourse's website.
Only two companies debuted so far this year, Central Retail Corp Pcl in February, and Sri Trang Gloves (Thailand) Pcl this month. There were 32 listings in calendar 2019.
Central Retail trades 20% lower than its IPO price, while shares of Sri Trang Gloves, which produces medical supplies, doubled.
"Improving sentiment and confidence will encourage companies to revive their listing plans," Pakorn said in an interview on Monday. "It will be an exciting time in coming months after a dismal period for Thai IPOs last quarter."
The benchmark SET Index has risen about 33% from its March 23 low. Much of the gain has been spurred by record trading by retail investors, with transactions by individuals last month accounting for nearly half of total trading, the highest proportion since October 2017, the exchange's data showed.
Equities have become more attractive as the Bank of Thailand cut its policy rate three times this year, to a record low of 0.5%, to spur an economy forecast to contract as much as 8.1%, the steepest decline in Southeast Asia.
Pakorn said Thailand's ability to limit the spread of the coronavirus is a reason for optimism amid a recession. Thailand has officially reported about 3,200 cases of the virus and 58 fatalities. There have been no confirmed cases from local transmissions since late May.
Still, most investors are probably "too optimistic" about the country's economic recovery, said Paiboon Nalinthrangkurn, the chief executive officer of Tisco Securities Co. It remains very hard to assess most companies' earnings outlooks because of the ongoing pandemic in most parts of the world, he said.
Thailand has lifted an overnight curfew, eased most restrictions on businesses and resumed some international flights.