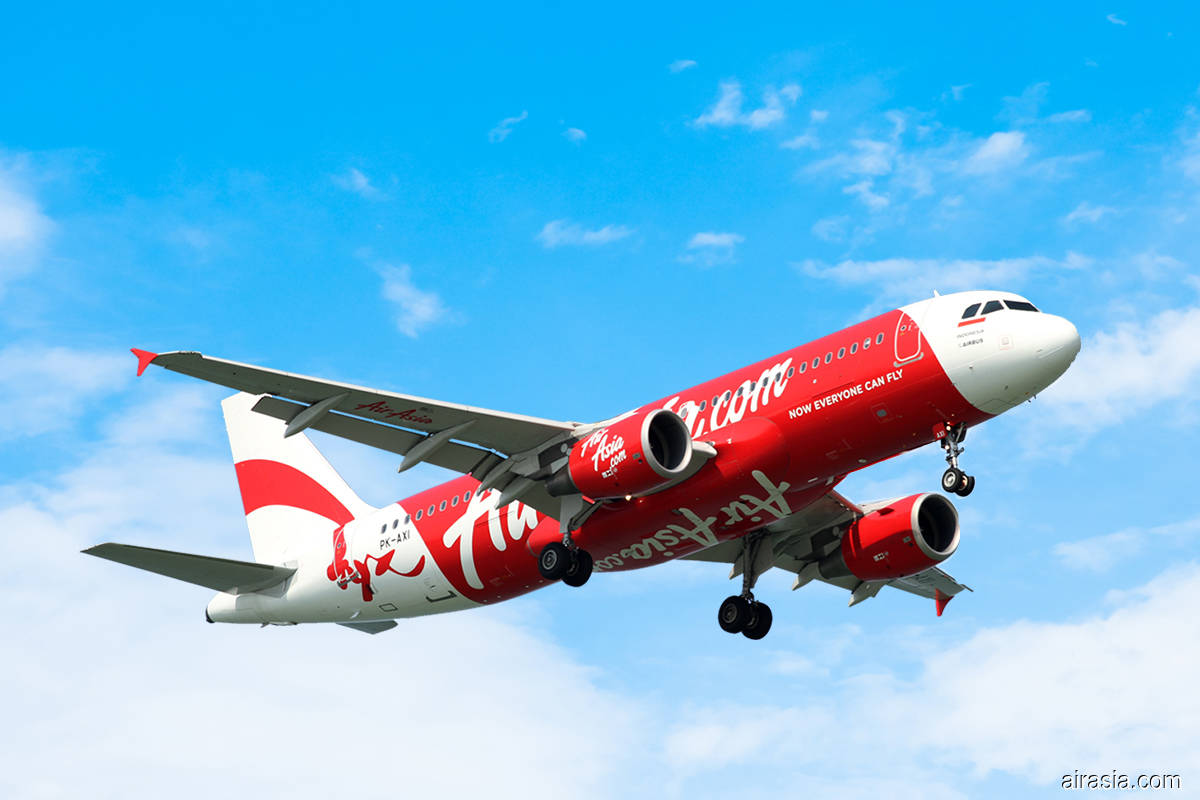 KUALA LUMPUR (April 27): Asia Aviation Public Company Ltd's (AAV) board of directors has approved the resolutions of its subsidiary Thai AirAsia Co Ltd's (Thai AirAsia) corporate and capital restructuring plan, which will see a new investor providing a loan to the latter for a maximum amount of up to 3.15 billion baht (10 baht=RM1.31).
Thai AirAsia is the main operating subsidiary of AAV, which is under low-cost airline AirAsia Group Bhd's stable of companies. AAV is the listed holding company of Thai AirAsia.
In a filing to Bursa Malaysia today, AirAsia Group said the Covid-19 pandemic has badly affected the aviation industry and AAV, hence, it has outlined several strategies including provision of loan by new investor, offer shares in an initial public offering (IPO), as well as list Thai AirAsia as the listed company on the Thailand Stock Exchange.
"Since the beginning of 2020, the company has used its best efforts to plan in order for the company's business operation to effectively continue during the Covid-19 pandemic.
"In order for the company to continue its operation steadily and effectively, the company contacted an investor, at the beginning of this year, to seek financial support to increase the company's liquidity in the short-term, medium-term and long-term to use for its business operations," it said.
AirAsia said that in order for the company to receive such financial support, AAV has to restructure the company's business in order to make it attractive for investment by the investor.
The provision of the loan will be in the form of a convertible loan agreement or convertible bonds (zero coupon issued at 100% nominal value), as the case may be.
"Once the Conversion Conditions occur, the status of the new investor will change from a creditor into a shareholder of Thai AirAsia.
"Such process is expected to be completed within the middle of May 2021,"it said.
AirAsia emphasised that the group has reduced employees' working hours or opt for restructuring of number of employees for suitability, including the decreasing of costs and expenses. However, such operations were still unable to prevent the company escaping the effects of Covid-19.
"The income from passenger fees has drastically decreased since the beginning of 2020, and the Covid-19 outbreak situation does not seem to be improving.
"The situation does not seem to be returning to the normal levels to before the Covid-19 outbreak in 2019, but rather the opposite, as presently there has been another Covid-19 outbreak which is more severe and serious than the previous outbreak," it added.
The group also reiterated that it has not yet received any support from financial institutions and has not yet received any support from soft loan measures from the government.