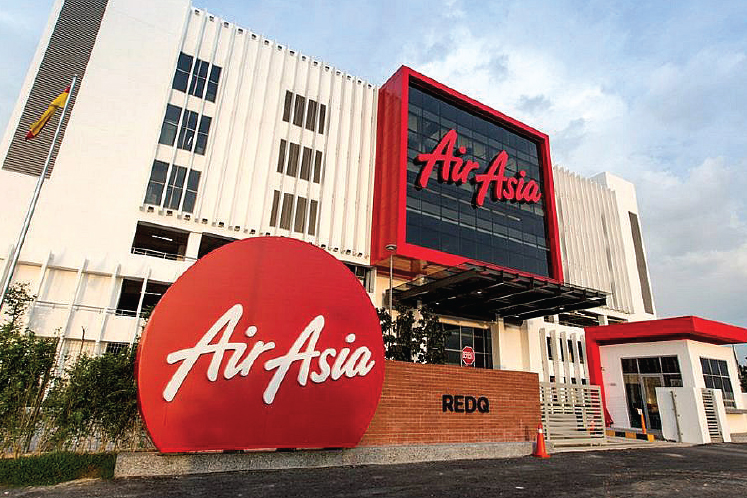 KUALA LUMPUR (May 28): Thai AirAsia Co Ltd (TAA) may merge with another low-cost carrier (LCC) to clamp down on pricing wars once flights eventually resume in the country, its executive chairman Tassapon Bijleveld told the Bangkok Post.
He was quoted as saying that he already had a conversation with other airlines about the possibility of a merger, but did not disclose details as there was nothing firm yet.
If Thailand does not resume tourism activities by July, next year TAA would begin laying off its 6,000 employees, downsizing the airline and its fleet to keep its business alive, Tassapon said in the report today.
According to the Bangkok Post, Thailand's aviation has suffered considerably over the past few months because of the Covid-19 pandemic and government restrictions on international and domestic air travel, including the total shutdown of Phuket's airport.
Some 40% of TAA's revenue had previously come from flights in southern Thailand passing through Phuket's airport, it reported.
"TAA is burning about 1.2 billion baht (RM163.96 million) per month during the lockdown when the 60-aircraft fleet of TAA is left stranded at airports," said Tassapon, who is also the executive chairman of Stock Exchange of Thailand (SET)-listed Asia Aviation Plc (AAV). Tassapon owns a 40.52% stake in AAV, which is the owner of TAA.
Thailand has seven LCCs, but Tassapon believes that three operators are sufficient for competition in the market. "A merger is possible if aviation in Thailand resumes with the same old fiery price wars as now we have more limited revenue sources."
TAA reported a revenue of 9.4 billion baht for the first quarter of 2020, down 19% year-on-year (y-o-y), with a net loss of 671 million baht.