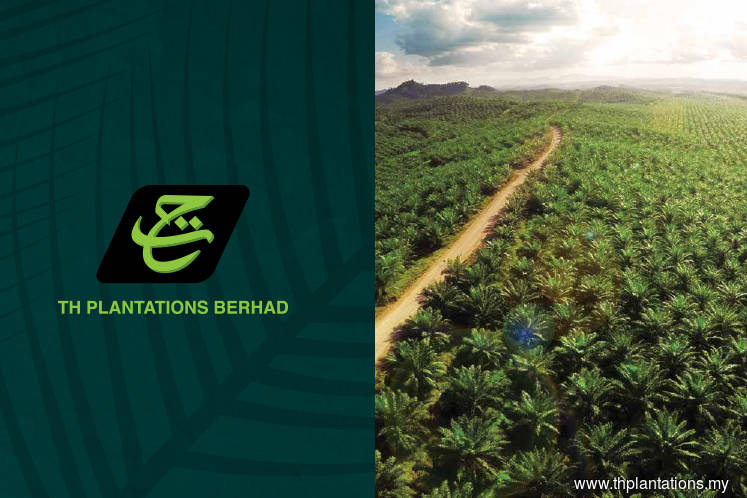 KUALA LUMPUR (Aug 20): TH Plantations Bhd's chief executive officer (CEO) and executive director (ED) Datuk Seri Zainal Azwar Zainal Aminuddin has resigned from the group one week after being asked to go on garden leave.
In a filing with Bursa Malaysia today, TH Plantations said Zainal Azwar, 60, has voluntarily resigned effective today.
On Aug 14, TH Plantations announced that Zainal Azwar had been given garden leave until further notice. Its chief financial officer Mohamed Azman Shah Ishak had assumed the day-to-day management of the group and its subsidiaries.
According to TH Plantations' Annual Report 2017, Zainal Azwar joined the group as a senior agronomist in 1998 and was subsequently appointed as the head of operations (overseas) in 2003, holding the position until January 2009.
Prior to his appointment as the group's CEO in July 2009, he was the deputy managing director from February 2007 until June 2009. He is currently the chairman of CCM Fertilizers Sdn Bhd.
Separately, the group has appointed two independent and non-executive directors, namely Datuk Mohd Shukri Hussin and Nik Mohd Hasyudeen Yusoff.
Mohd Shukri, 64, was previously executive director and chief operating officer of CIMB Group Holdings Bhd. He currently sits on the board of Sun Life Malaysia Assurance Bhd, Sun Life Malaysia Takaful Bhd, Pelaburan Hartanah Bhd, Small Medium Enterprise Development Bank Malaysia Bhd and CIMB Foundation.
Meanwhile, Hasyudeen, 53, is currently director of Inovastra Capital Sdn Bhd. He was also previously executive director of market and corporate supervision at the Securities Commission Malaysia, as well as executive chairman of the Audit Oversight Board.
Hasyudeen has directorships in BIMB Holdings Bhd, Cagamas Holdings Bhd, Bank Islam Malaysia Bhd, BIMB Investment Management Bhd, Malaysia Professional Accountancy Centre and the Federation of Investment Managers Malaysia.
Shares in TH Plantations closed up 1.5 sen or 2.1% at 73 sen today, giving it a market capitalisation of RM636.12 million.