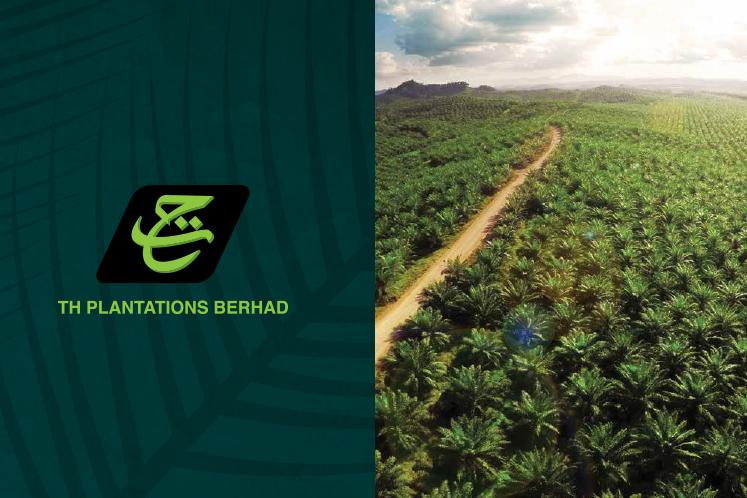 KUALA LUMPUR (Aug 29): TH Plantations Bhd's second quarter net profit plummeted by a massive 99% to RM200,000 from RM25.76 million a year ago, which the group blames on lower crude palm oil (CPO) and palm kernel prices.
Earnings per share for the quarter ended June 30, 2018 tumbled to 0.02 sen, from 2.91 sen previously, the plantation arm of Lembaga Tabung Haji said in a stock exchange filing.
TH Plantations said revenue fell 11% to RM138.56 million, from RM155.13 million a year ago, despite higher oil palm production and CPO sales volume.
It said the average realised CPO price recorded for the quarter was RM2,275 per tonne, a 15% decrease against the price recorded in the same period last year.
Average realised palm kernel price, meanwhile, fell 15% to RM1,691 per tonne.
TH Plantation also said it recorded a lower fair value on a government grant recognised during the quarter.
TH Plantation said the total net profit for the first two quarters was RM3.43 million, a fall of 90% compared with RM35.68 million in the previous year, while revenue fell 19% to RM259.79 million from RM320.96 million.
THP chief financial officer Mohamed Azman Shah Ishak said the 5% growth in the group oil plam production in 2QFY18 marks six straight quarters of year-on-year increase in production.
"We have also managed to keep our costs in check, where our cost of sales for the first half of the year is lower by 10% compared with the same period last year.
"Unfortunately, we have not benefited from the stronger production or lower costs as prices continue to face downward pressure from higher supplies and weaker demand for palm oil," he said.
Nevertheless, to help cushion this impact of low prices, he said TH Plantations will continue to improve efficiency by further optimising costs and internalising sustainable practices throughout its operations.
Moving forward, Mohamed Azman said the group is entering the peak production period in the year and the production outlook is encouraging.
"We are hopeful that prices remain range-bound, at the very least, relieving the pressure on profit margins," he said.
TH Plantations' shares closed down 2.5 sen or 3.45% at 70 sen, for a market capitalisation of RM618.7 million.