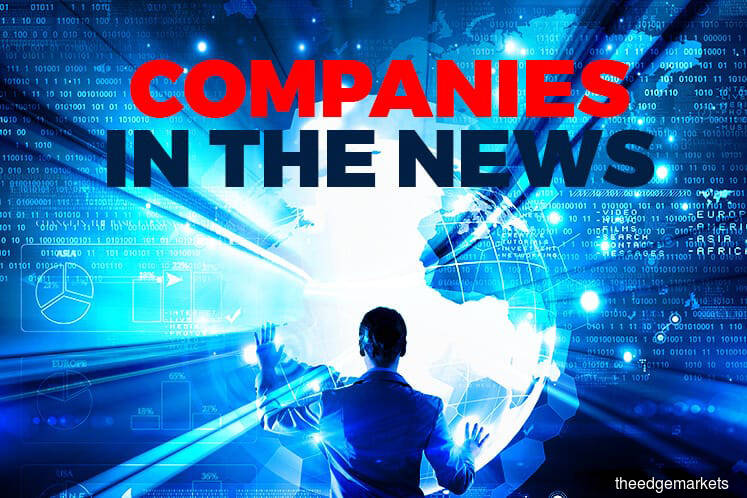 KUALA LUMPUR (Feb 15): Based on corporate announcements and news flow today, stocks in focus for Monday (Feb 19) may include the following: TH Heavy Engineering and Sunway.
TH Heavy Engineering Bhd (THHE) sees itself a step closer towards resolving its financial difficulties, as its plan to novate its contract with JX Nippon Oil & Gas Exploration (M) Ltd makes progress.
THHE today secured 100% approval from its shareholders to novate the floating, production, storage, offloading (FPSO) facility charter contract with JX Nippon at the Layang gas field in Bintulu to Yinson Holdings Bhd for RM374 million.
The contract novation is a critical component in THHE's scheme of arrangement with its creditors. THHE will use 94.33% or RM352.8 million from the proceeds of the novation agreement to pay its scheme creditors, which will reduce the outstanding settlement sum to RM211.2 million.
Sunway Bhd plans to buy Brookvale Park in Clementi, Singapore for S$530 million (RM1.59 billion) to be redeveloped into a new private residential development.
Its wholly-owned subsidiary Sunway Developments Pte Ltd (SDPL) and Singapore developer Hoi Hup Realty Pte Ltd today inked a collective sale and purchase agreement with the collective majority of Brookvale Park.
A proposed joint venture (JV) company will be set up in which Hoi Hup, SDPL and Singapore-based investment holding company SC Wong Pte Ltd will have equity interest based on the ratio of 60:30:10.
SDPL's cost of investment in the JV is estimated to be about S$70 million (RM210 million).
"The property will be redeveloped into a new private residential development with an allowed plot ratio of 1.6 times, subject to authorities' approval. The project is expected to contribute positively to Sunway's earnings from the financial year ending Dec 31, 2019 onwards," Sunway said.
Brookvale Park, located on a 999-year leasehold land in Clementi, Singapore, is currently a 160-unit private residential estate with a land area of 34,654 square meter.