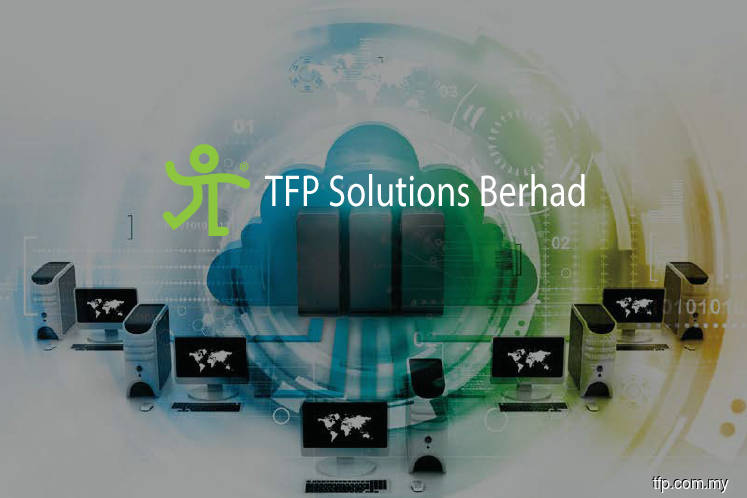 KUALA LUMPUR (Sept 7):  Loss-making TFP Solutions Bhd fell 8% this morning after it proposed to undertake a reduction of its issued share capital, which will give rise to a credit of RM17.5 million, to reduce its accumulated losses and enhance its credibility with customers, suppliers and investors.
At 9.06am, TFP fell 1 sen to 11.5 sen with 140,000 shares done.
As at Dec 31, 2017, TFP's accumulated losses stood at RM16.04 million.
The business solution provider has 97.65 million outstanding five-year warrants expiring on Feb 16, 2019, which can be exercised into 97.65 million new TFP shares at an exercise price of 10 sen each.
Assuming none of the existing warrants is exercised, the proposed share capital reduction will result in the reduction of its issued share capital to RM3 million comprising 205.06 million shares, and RM14.13 million comprising 302.71 million shares if the warrants are exercised.