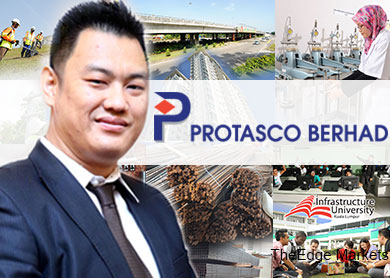 KAJANG (Nov 27): Protasco Bhd directors Tey Por Yee and Ooi Kock Aun walked out of the company's shareholders meeting today, after the Kuala Lumpur High Court allowed rival board members to vote on the removal of Tey and Ooi from the board.
Yesterday (Nov 26), Tey had obtained a court injunction to prevent Protasco shareholders and directors Datuk Seri Chong Ket Pen and Tan Heng Kui from voting on the proposal.
Chong is Protasco Group Managing Director, while Tey and Ooi are non-executive directors.
Today, Tey told reporters after construction firm Protasco's extraordinary general meeting (EGM) that he was appealing against the lifting of the injunction.
He said the court would hear the appeal this Dec 2. Hence, Tey said today's EGM should not be convened.
"As such, I have requested to adjourn the meeting to a later date. But it was denied by Protasco Chairman Tan Sri Dr Hadenan Abdul Jalil," Tey said.
Tey said he and Ooi refused to vote in an EGM that was "tainted with illegality."
Protasco's EGM at 3pm today, followed the adjournment of the meeting yesterday on shareholders' approval.
Shareholders had approved the adjournment then, as the court had planned to hear today, Protasco's appeal to lift the injunction obtained by Tey.
The court had this afternoon, lifted the injunction.
Protasco shares rose four sen or 2.5% to close at RM1.64, for a market capitalisation of RM550 million.
The stock had gained 19% this year, outperforming the FBM KLCI's 2% decline.