This article first appeared in The Edge Malaysia Weekly, on July 15, 2019 - July 21, 2019.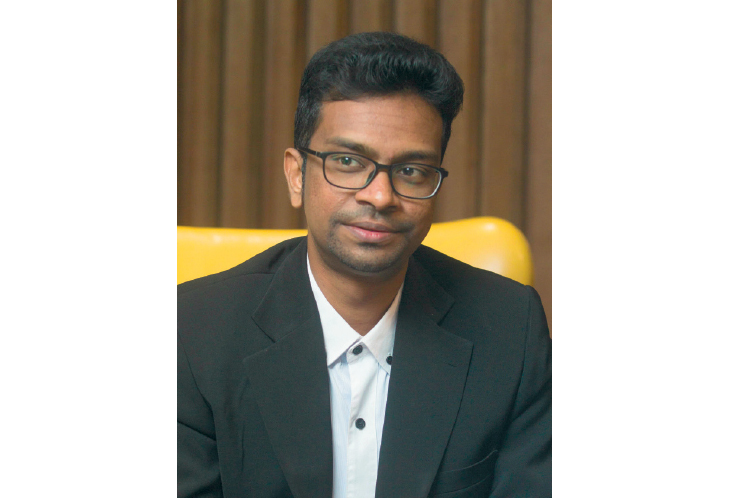 Dass: We are probably the only one in the world that can produce 2mw using the gasification technology. Photo by Patrick Goh/The Edge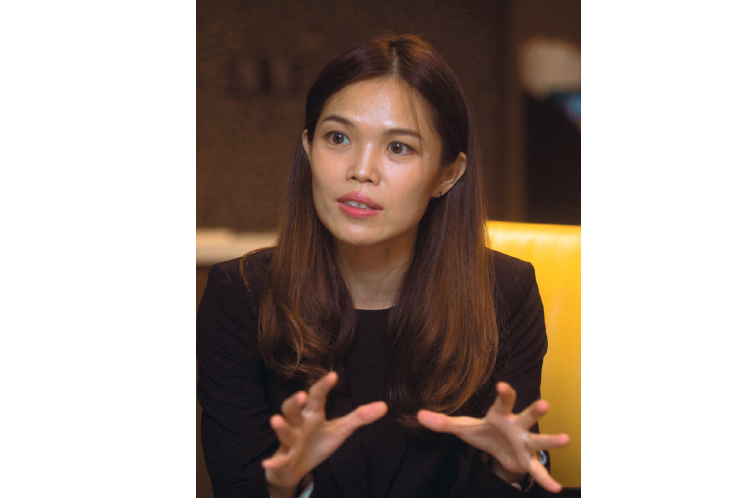 Hii: The market potential in the UK is tremendous. Photo by Photo by Patrick Goh/The Edge
AS the saying goes, one man's trash is another man's treasure. This could not be more apt for Tex Cycle Technology (M) Bhd as the ACE Market-listed homegrown scheduled waste recycling company ventures beyond local shores to the UK.
The company will undertake a renewable electrical energy plant (REEP) project in the UK via a partnership with local firm Culzean Generation Ltd, which is involved in research and development of small-scale combined heat and power systems utilising non-recyclable waste as feedstock.
Given the recent uproar over Malaysia becoming a dumping ground for plastic waste from developed countries, Tex Cycle CEO Gary Dass believes the company can do its part in resolving the issue, by tackling it at its source.
"It (the plastic pollution issue) gives us a good opportunity to set up an RE plant in the UK. The next country could be Australia, the US, Canada or Europe. We are keeping a lookout in these countries. We believe we can stop it before the waste comes here. We have a solution for them," he tells The Edge in an interview.
Dass points out that the waste coming into Malaysia is not entirely plastic but a mixture of plastic and other waste.
"Not all plastics can be recycled, but all plastics can be used to generate power. We can use them as feedstock for the proposed power plant. This is one of the reasons why we are in the UK," he says.
Tex Cycle collects soiled rags, cotton fabrics, rubber, gloves, activated carbon and wood from the oil and gas, electrical and electronics, automotive, printing and other manufacturing industries.
Its non-recyclable but naturally biodegradable waste, once decontaminated at its state-of-the-art scheduled waste management plant in Telok Gong, Klang, Selangor, is turned into fuel pellets that may be consumed as a renewable energy fuel.
Two projects in the UK
According to Dass, the next big thing for Tex Cycle is its first 2mw REEP project in Ellesmere Port, Cheshire, north-west England, followed by another in Burnley, Lancashire.
The group has formed a 50:50 joint-venture (JV) company called Culzean W2E Ltd with Culzean Generation for this purpose.
"We aim to prolong landfill life in the UK with our expertise in biomass gasification REEP to generate power from waste. Together, we hope to provide eco-friendly energy [that is] cheaper than [that using] fossil fuels," says Dass.
Tex Cycle is 41.37% owned by Can Cycle Sdn Bhd, a private vehicle jointly held by its group executive chairman, Ho Siew Choong, and his brothers, Siew Cheong and Siew Weng, as well as Periasamy Sinakalai. The latter three sit on the board as executive directors.
The group's  net profit declined 40% year on year to RM7.7 million in financial year ended Dec 31, 2018 (FY2018), mainly due to one-off fair value gain of RM6.2 million and a RM3.6 million gain from the group's property investment in FY2017.
Tex Cycle chief financial officer Geraldine Hii Siaw Wei is confident the REEP projects in the UK will be accretive to the group's earnings within three years.
"The market potential in the UK is tremendous. The number of potential customers is simply mind-boggling. We foresee that one fine day, Tex Cycle will become a household name in the UK," she says.
Hii, who is also a director at Culzean W2E, highlights that Tex Cycle will focus on providing gasification technology and know-how while Culzean Generation will be handling marketing.
"Culzean Generation has experience in selling power throughout the UK. It knows the market there very well. It has good connections and will be sourcing the potential sites for us. It can even help us with networking and financing," she notes.
She adds that Tex Cycle has been mulling over plans to venture into other countries in Southeast Asia, but the UK opportunity emerged first. "We knew we just could not afford to miss this opportunity. Imagine, the developed countries will be using Malaysian technology to generate electricity. That is something that we all can be proud of."
Hii says the capital expenditure (capex) for REEP projects generally ranges from RM20 million to RM40 million per site, depending on the project requirements. "So far, we have identified two clients. We are talking to several more. Our JV partner has kick-started its marketing and we expect to see more potential customers."
Although the capex will be shared equally by Tex Cycle and Culzean Generation, Hii says Culzean W2E's current capability is only able to undertake up to seven REEP projects at a time. "We cannot take on too many jobs because there will be a lot of capex to be incurred."
REEP project faces delay in Malaysia
Tex Cycle has successfully installed a REEP on its own site in Telok Gong — its first and only in Malaysia — and is almost ready to generate electricity from decontaminated biomass and supply it to Tenaga Nasional Bhd's grid.
However, it faced a setback recently when the Department of Environment (DOE) insisted a Schedule 2 Environmental Impact Assessment (EIA) under the Environmental Quality Act 1974 be done on the REEP.
Dass says the DOE has been taking a cautious approach on all waste management players for the well-being of the nation. Tex Cycle is in the process of complying with the most stringent requirements. "We estimate six to eight months to commissioning, barring no further hiccups from any other parties. To date, RM19 million has been spent on the plant due to the emission standards set by the DOE. We may have to incur additional costs."
Despite a temporary setback in going on-grid, he insists that the Telok Gong REEP has impressed its British partner Culzean Generation, which eventually led to the setting up of the JV.
"We are probably the only one in the world that can produce 2mw using the gasification technology," Dass says.
Tex Cycle's share price has fallen 20% to close at 45 sen last Thursday, giving the company a market capitalisation of RM114 million. The counter is currently trading at a price-earnings ratio of 16 times.
Siew Choong, a major shareholder of Tex Cycle, blames the slide in the company's share price to the slowing of the global and local economies. "Investors seem to have taken a more conservative approach with the global and domestic economic uncertainties. However, management has every intention to continue paying dividends, something it has never failed to do since its inception in 2005."