This article first appeared in The Edge Financial Daily, on June 11, 2018.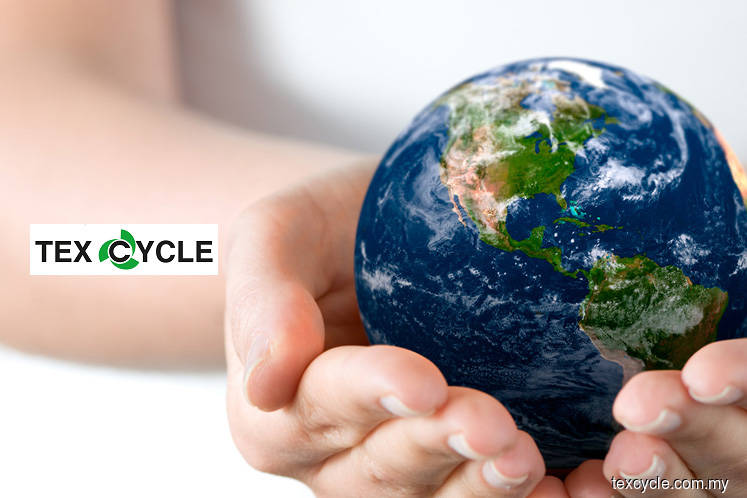 KUALA LUMPUR: The qualified opinion on Tex Cycle Technology (M) Bhd's audited financial statements for its financial year ended Dec 31, 2017 (FY17) took the company by surprise. Managing director Periasamy Sinakalai believed the auditor's eleventh hour decision to qualify Tex Cycle's accounts was unnecessary and unfair.
"The management was pushed to a corner with no other choice but to accept the qualified report, which we are totally unhappy about. This was mainly due to the necessity to meet the Bursa reporting deadline for submission of annual report," he told The Edge Financial Daily in a recent interview.
The ACE Market-listed Tex Cycle is a scheduled waste recycling company that collects soiled rags, cotton fabrics, rubber, gloves, activated carbon and wood from the oil & gas, electrical & electronics, automotive, printing and other manufacturing industries.
Periasamy, also known as S Perry, is a substantial shareholder of Tex Cycle with an indirect stake of 41%, held through Can Cycle Sdn Bhd.
He explained that the qualification centred on the valuation of a piece of land owned by Tex Cycle.
In 2005, Metro Envy Sdn Bhd (MESB), a wholly-owned subsidiary of Tex Cycle, acquired a 4,823-sq-m leasehold land in Jalan Kuchai Lama, Kuala Lumpur.
On Aug 16, 2016, MESB received a compulsory acquisition notice from the land office to acquire a portion of its land for the mass rapid transit (MRT) project. About three months later, a valuation report was produced by an independent valuer which was submitted to the land office to assess the compensation.
Consequently, on Aug 9 last year, MESB accepted the land office's offer of RM7 million as compensation for the compulsory acquisition of the portion of land measuring 1,040 sq m, based on the valuation by the independent valuer.
As at Dec 31, 2016 and 2017, MESB  valued the portion of the unsold land measuring 3,783 sq m, which was listed as its investment property, at RM18.9 million, based on transacted price offered by the land office.
Perry recalled that during audit committee meetings last November, as well as February and March this year, Tex Cycle's auditor Deloitte confirmed that subsequent to sufficient work performed by the audit team, the valuation was reasonable and an unqualified opinion would be issued to Tex Cycle.
Therefore, the board of directors on March 15 approved the audited financial statements.
However, on April 3, Deloitte made a surprise call to Tex Cycle, requesting for an independent valuation report, as the auditor was of the view that value of the investment property could be different after the compulsory acquisition.
Given such short notice, Tex Cycle was unable to furnish the requested report resulting in the qualification report.
"The management opined that the qualified opinion was served on the company unnecessarily. It is not fair for the company to receive a qualified opinion to conceal the auditors' oversight or safeguard them from being challenged by their peers and oversight board," explained a visibly upset Perry.
He further said that all relevant documents, valuation reports and management's valuation estimation done were accepted by Deloitte since the 2016 audit, signifying the auditor's knowledge of the matter since two years ago.
Not surprisingly, at Tex Cycle's annual general meeting, shareholders voted against the reappointment of Deloitte as its auditor.
In a filing with Bursa Malaysia on May 16, Tex Cycle said shareholders with 99.8% of shares had voted against Deloitte's reappointment, with only 0.19% voting for it.