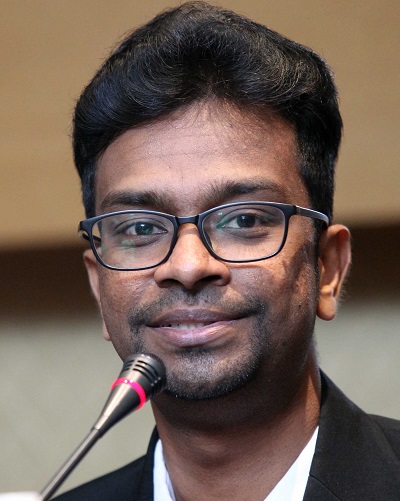 Tex Cycle chief executive officer Gary Dass spoke at the group's press conference here today. (Photo by: Kenny Yap/The Edge)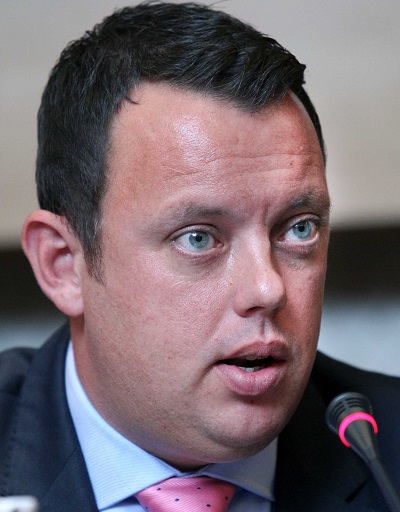 Culzean Generation chief executive Nicholas Kennedy was also present at Tex Cycle's press conference today. (Photo by: Kenny Yap/The Edge)
KUALA LUMPUR (Sept 11): Tex Cycle Technology (M) Bhd is targeting to kick-start the operation of its first waste-to-energy plant in the UK by end-2020.
The plant is estimated to cost about £5 million (RM25.83 million), and to generate 20% of the company's net profit after it commences operations, said its chief financial officer Geraldine Hii Siaw Wei.
Speaking at a press conference today, its chief executive officer Gary Dass said the funding of the plant will be sourced externally, and the financing part is now handled by its joint venture (JV) partner, Culzean Generation Ltd.
Previously, the company had formed a 50:50 JV company, Culzean W2E Ltd, with Culzean Generation to venture into the UK market for the waste-to-energy business.
The plant will be located at Ellesmere Port, and will have a capacity to produce 2 megawatts (MW) of electricity for the first 12 months.
On the local front, Tex Cycle said its renewable electrical energy plant (REEP) project here is still in the process of carrying out the environmental impact assessment (EIA) required by the Department of Environment (DOE).
Its executive director Ho Siew Cheong said the group is expecting its plant in Telok Gong here to commence its operations by end of this year.
Tex Cycle is targeting for the REEP to contribute some RM7 million per year to the company's topline, following commencement of the plant's operation.
Meanwhile, the company is also aiming to have a profit margin of some 20% from the local project.
Shares of Tex Cycle were not traded today. The counter last traded at 38.5 sen on Sept 10, with a market capitalisation of RM98.63 million.