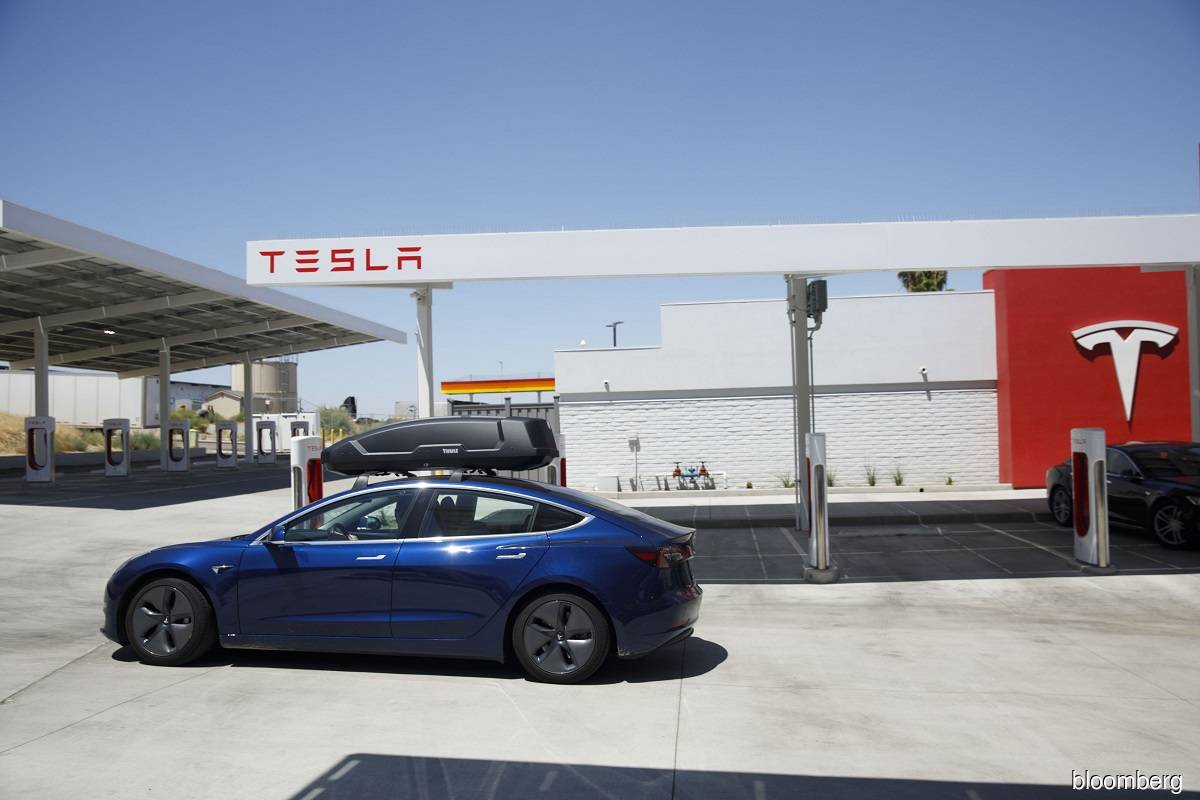 NEW YORK (July 13): Tesla Inc's relentless surge continued today amid several upcoming events that include the possible unveiling of new battery technology from the electric-vehicle maker, entry into a lucrative new market, and the potential inclusion of the stock into the prestigious S&P 500 Index.
The company late last Friday said its much-anticipated "Battery Day" event would be held on Sept 22, at its Fremont, California factory. According to Wedbush analyst Daniel Ives, Tesla could announce a number of new potential "game-changing" battery developments at the event. Separately, Roth Capital upgraded the stock, saying the company is well down the path of preparing to enter the Indian market, where it sees China-like potential.
"The technology innovations around Fremont remain the key ingredients in Tesla's success on the battery front and we believe the company is getting closer to announcing the million-mile battery," Ives wrote in a note to clients.
"We expect tangible evidence by the end of 2020, with sales in India starting as soon as 2021," Ives added.
Tesla jumped as much as 16% to US$1,794.99 today, the biggest intraday gain since March 24.
The incredible rally in the stock has left Wall Street analysts struggling to make sense of the sky-high valuation — which soared past that of Toyota Motor earlier this month and topped US$300 billion today. Tesla shares are up about fourfold just this year, despite a steep pandemic-related sell-off in February and March.
Although the stock kicked off this year with a strong run, its ascent has been turbocharged after Tesla reported better-than-expected delivery numbers for the second quarter earlier this month, leading many to say the company may be poised to report a profit for the period. Profitability is good news in itself, but in the case of Tesla, this would also mark the fourth consecutive quarter of profit, a milestone it needs to achieve to be considered for inclusion in the S&P 500 Index.