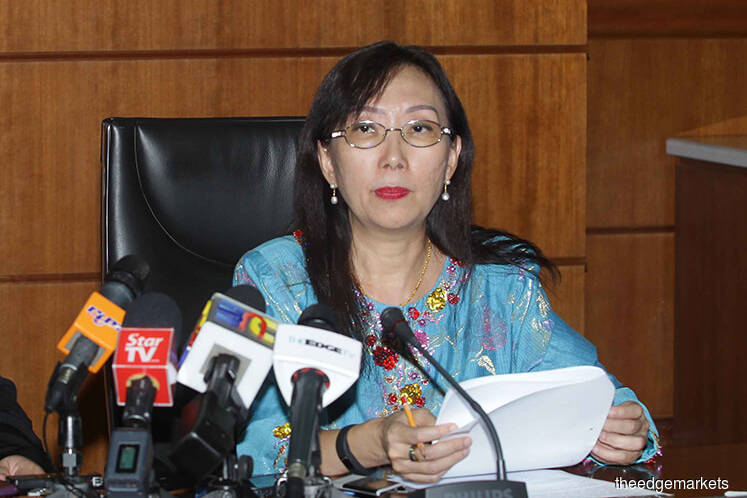 KUALA LUMPUR (April 23): The High Court today fixed three days beginning Sept 23 to hear the defamation suit filed by Primary Industries Minister Teresa Kok against the Selangor PAS Youth chief Syarhan Humaizi Halim, over his statement in a Facebook post which allegedly implied that Kok is anti-Islam.
Lawyer Sankara N. Nair, who acted for Kok, told theedgemarkets.com that the High Court Judge Datuk Mohd Firuz Jaffril set the hearing dates when the case was called for case management today.
Nair said the High Court did not make any suggestion to the parties to settle the matter out of court or go for mediation.
Kok, in her suit filed on Feb 4, is seeking damages from Syarhan over the post in his personal Facebook page on Jan 19 titled "Ucapan YB Ustaz Khalil Benar: DAP Jangan Kurang Ajar (Ustaz Khalil's speech was true, DAP do not be rude)".
Kok claims that Syarhan had written and published an article whose contents, in their ordinary and natural meaning, meant that she was against Islam, a racist, a bigot and a dishonest minister.
She claimed that the article was bereft of the truth, vexatious, grossly negligent and malicious, and aimed to lower her esteem in the eyes of the public, both locally and internationally.