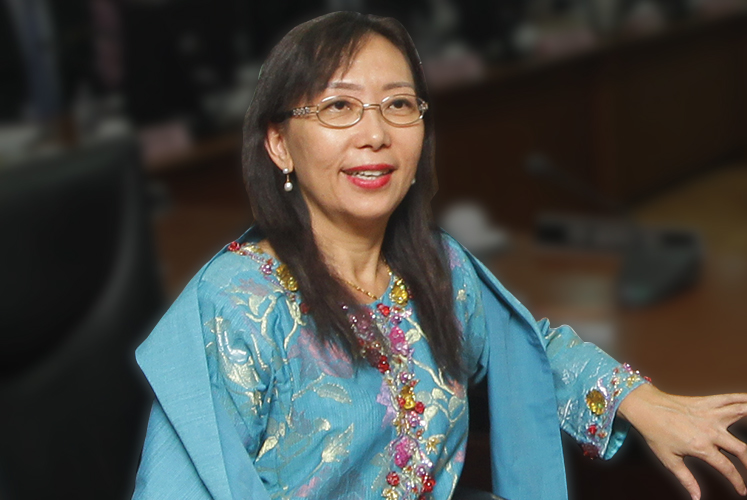 KUALA LUMPUR (March 4): Primary Industries Minister Teresa Kok expressed her appreciation to China today for coming to the local palm oil industry's rescue after three Chinese companies signed four purchase intent documents to buy 1.62 million tonnes of palm oil from Malaysia worth an estimated US$891 million (RM3.64 billion) in total.
The deals, she said, will help reduce the country's stockpile of palm oil and palm oil-related products in the face of a possible ban from the European Union (EU) on the use of Malaysia's palm oil in biofuel, and "give a very positive impact to palm oil pricing".
"I must say I really appreciate China. When we are facing so many attacks and sabotage from the EU, China has, in the beginning of the year, already showed us a kind gesture by signing the agreements to buy these 1.6 million tonnes of palm oil from Malaysia. This is going to be a great relief for the palm oil industry," she said after officiating the Malaysia-China Palm Oil Business Forum.
Earlier, she witnessed the signing of the four purchase intent documents.
Last year, the EU proposed to ban palm oil from entering its market with its Parliament passing two resolutions to impose a single certified sustainable palm oil scheme for Europe-bound palm oil exports after 2020, and to phase out palm oil from the EU biofuel programme by 2021.
The resolutions were passed based on claims that palm oil producers had failed to achieve the UN Sustainable Development Goals, including responsible consumption, production and climate action.
On this, Kok said Malaysian scientists and experts of palm oil from the Ministry are currently in Brussels, Belgium to formally present the country's position on the delegated litigation to the European Commission. The delegated Act is said will be tabled at the upcoming European Parliament sitting.  
"So I will see the deliberation of the European Commission on the presentation from Malaysia, and then only we will decide, together with Indonesia, on our next course of action," she said.
"I believe this delegated Act will definitely jeopardise the relationship between EU and Indonesia and Malaysia. I hope that the country leaders in EU seriously think about it," Kok added.
In line with meeting global demand for sustainable development, Kok also reiterated the Government's commitment to implement the Malaysian Sustainable Palm Oil (MSPO) certification which will become mandatory from January 1, 2020.
"Malaysia will ensure that from the beginning of 2020, all palm oil exports to global markets are from a sustainable source. This will differentiate Malaysian palm oil as a product not only of high quality but also sustainably produced," she said.