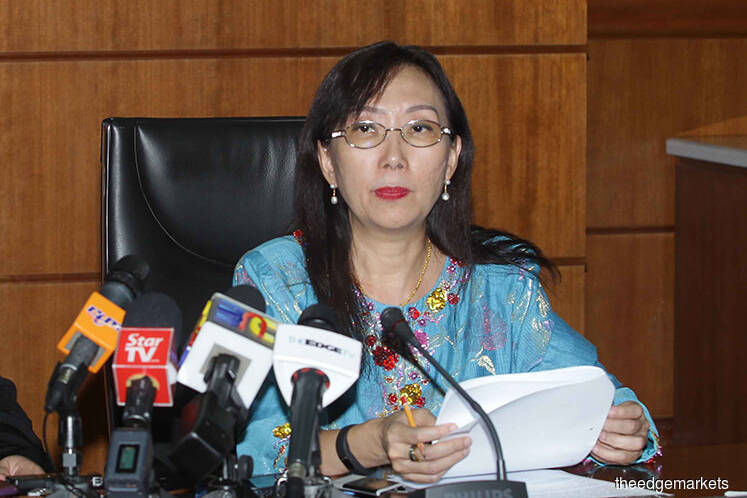 KUALA LUMPUR (Nov 19): Malaysia is working on enforcing regulations that will ensure palm oil produced in the nation meet the accepted safety level for 3-MCPD esters, says Primary Industries Minister Teresa Kok.
Kok said this is as the palm oil industry in Malaysia has been instructed to adhere to the European Union (EU) prescribed level of 3-MCPD esters of 2.5 ppm for food products by 2021.
"While acknowledging the richness and the benefits of palm oil in terms of its properties, Malaysia also emphasises the importance of the quality of the oils produced and will be addressing the concerns with regard to food safety.
"A few rounds of consultations with our industry players were held, and we are now in the process of enforcing several regulations to ensure that the palm oil produced meets the accepted safety level for 3-MCPD esters," she added.
According to Kok, palm oil, the most versatile of all vegetable oils, has always been preferred by manufacturers and consumers in food products formation due to its stability.
Citing studies, she said palm oil is in fact a superior oil that is rich in beneficial carotenoids and antioxidants, including tocotrienols (Vitamin E) and carotenoids (Vitamin A), which are natural antioxidants and beneficial to health.
The EU has imposed a limit on glycidyl esters and 3-MCPD esters due to concerns that the two are contaminants that may raise potential health concerns.
Read more:
Malaysia warns new EU rules could hurt palm oil used in food
Palm oil industry gathers in shadow of India-Malaysia trade spat