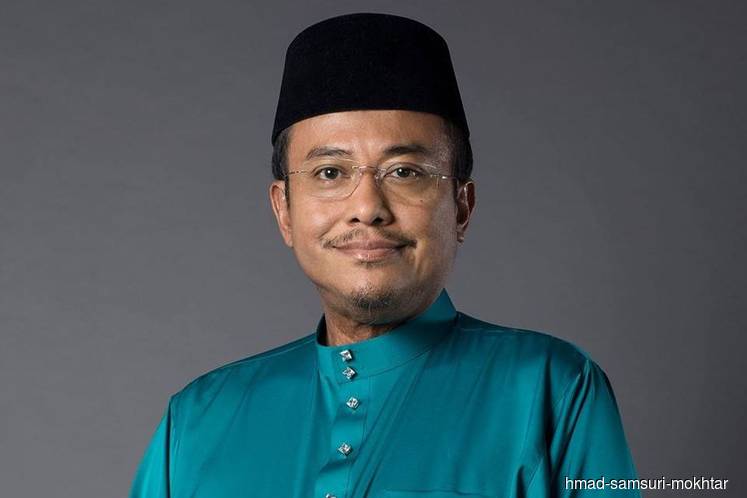 KUALA TERENGGANU (April 3): Terengganu received RM1.053 billion in oil royalty payment from the Federal Government last year, Menteri Besar Dr Ahmad Samsuri Mokhtar told the State Assembly today.
He said the payment was made in stages, with RM603 million made before the 14th General Election, RM100 million on Aug 21, RM200 million on Oct 8 and RM150 million on Dec 12.
"The amount is, however, less than the estimated RM1.4 billion in petroleum and gas royalty tabled in the State Budget last year which was based on the oil price of a US$60 per barrel," he added.
He was responding to an oral question from Bazlan Abdul Rahman (BN-Batu Rakit) on the petroleum and gas royalty given to Terengganu last year.
To a supplementary question from Datuk Seri Ahmad Said (BN-Kijal) on the amount received this year, Ahmad Samsuri said RM193.18 million was received last January.
However, the payment was actually for 2018 payment and the amount had been deducted by 25 percent by the Finance Ministry to pay the State's debts to the Federal Government, he added.
In another development, State Human Development, Dakwah and Information Committee chairman  Mohamad Nor Hamzah said a total of 105 children were either neglected or abandoned by their parents in Terenganu last year, from 68 children in 2017 and 39 in 2016.
He said the children were from broken homes where their parents were either drug addicts, divorced or with social problems.
Various programmes have been carried out by the state government and the Social Welfare Department the welfare of these children, he said in response to an oral question by  Ir Saiful Azmi Suhaili (PAS-Kemasik).
Mohd Nor said the children were also sent for rehabilitation programme , including counselling, to enable them to lead a normal life.
Meanwhile, State Infrastructure, Public Services, Utilities and Green Technology Committee chairman Dr Mamad Puteh said the State Government needed an allocation of RM100 million to solve the water supply problems in Pulau Redang.
He said the problems were due to burst pipes from the mainland to the island.
"The State Government is aware that the problem should be resolved immediately because this year alone, five pipes have burst and the cost to repair the 20-year-old pipes is RM50,000. If five pipes (are repaired), the cost is not less than RM250,000," he said.