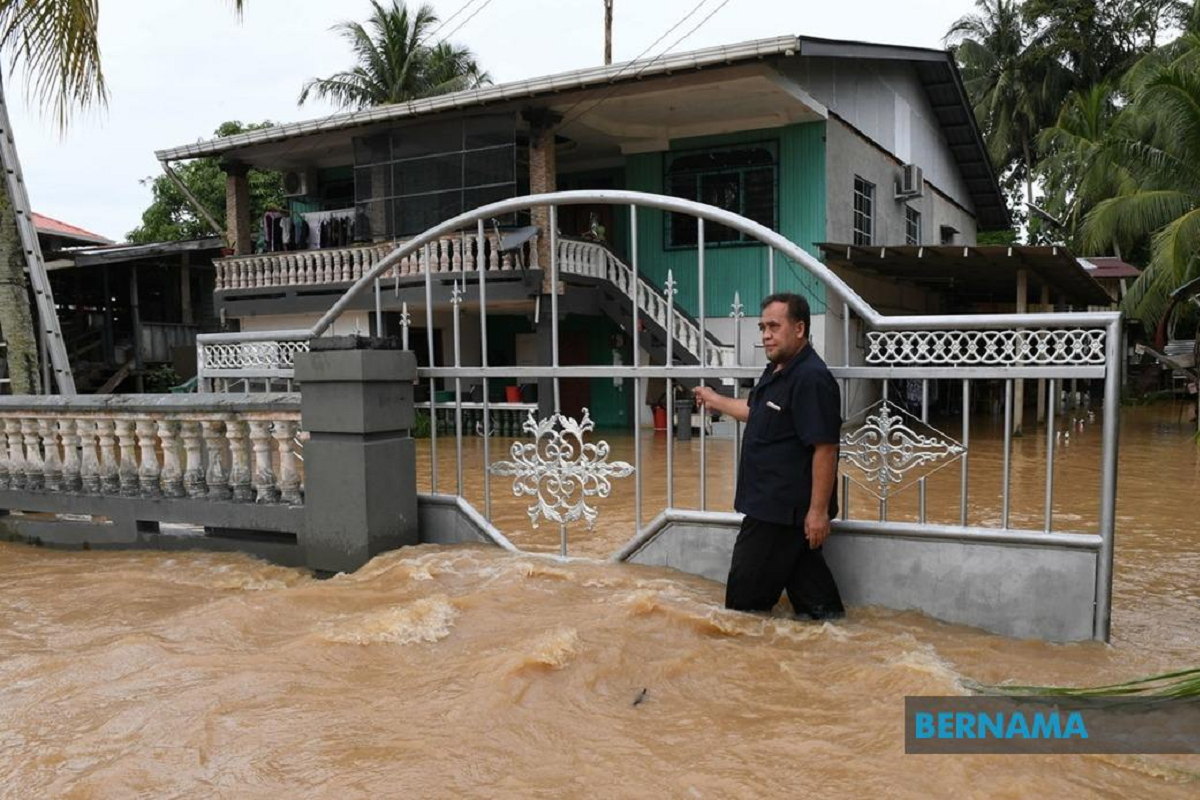 KOTA KINABALU (Jan 19): The release of river water through the Tenom Pangi Hydro Power Station was not the cause of floods in Beaufort as what was circulated on social media every monsoon season, according to Sabah Electricity Sdn Bhd (SESB).
Its chief executive officer (CEO) Datuk Ir Abdul Nasser Abdul Wahid said the power plant was designed based on the run-of-river scheme to generate electricity and had no storage scheme.
"It operates by diverting river water through tunnels up to the hydro turbines at the power plant, and the amount of water diverted is equal to the amount released back into the river," he said in a statement today.
Abdul Nasser said the diversion water gate (DWG), which looks like a dam at the station, is a fence structure designed to divert river water in order to generate electricity.
However, when the water level rises and overflows, SESB would open up the DWG and release the excess water naturally into the river, he said.
"The DWG will be opened in stages to reduce flood risk, and SESB will contact the local authority prior to opening the gate," he explained.
He added that SESB would continue to prioritise the safety of all quarters in the operation of the Tenom Pangi Hydro Power Plant, which had been operating since the 1980s and successfully utilised the sustainable power source to supply electricity in Sabah.