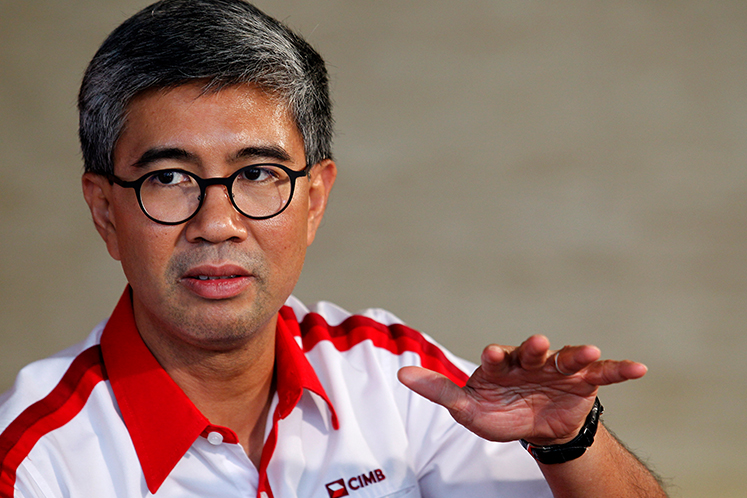 KUALA LUMPUR (March 9): CIMB Group Holdings Bhd chief executive officer Tengku Datuk Seri Zafrul Abdul Aziz says he will give his best to the nation, following Prime Minister Tan Sri Muhyiddin Yassin's announcement of his appointment as the Finance Minister.
"I am humbled by this enormous responsibility, especially at a time when the country is facing unprecedented economic challenges.
"I undertake to give my best to the nation and am looking forward to serve with all the relevant stakeholders in ensuring we remain steadfast and, in the spirit of inclusivity, work together to realise our collective aspirations," said Tengku Zafrul, who will soon be appointed as a senator, in a statement.
Based on Muhyiddin's announcement earlier today, Tengku Zafrul's deputy ministers comprise Datuk Abd Rahim Bakeri and Mohd Shahar Abdullah.
Tengku Zafrul has been on the board of CIMB since Feb 27, 2015. He has over 20 years of experience in the financial services sector and has served as chief executive officer for Maybank Investment Bank Bhd and Maybank Kim Eng Holdings prior to joining CIMB.
He had also held senior positions in Citigroup Malaysia, Kenanga Holdings Bhd and Avenue Securities.
Muhyiddin announced the appointment of 31 ministers to the Cabinet. The ministers will be taking their respective oaths tomorrow at Istana Negara.