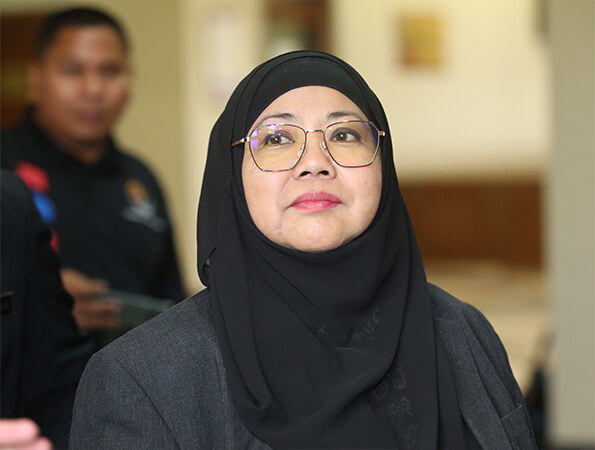 Deputy public prosecutor Julia Ibrahim. Photo by Sam Fong/The Edge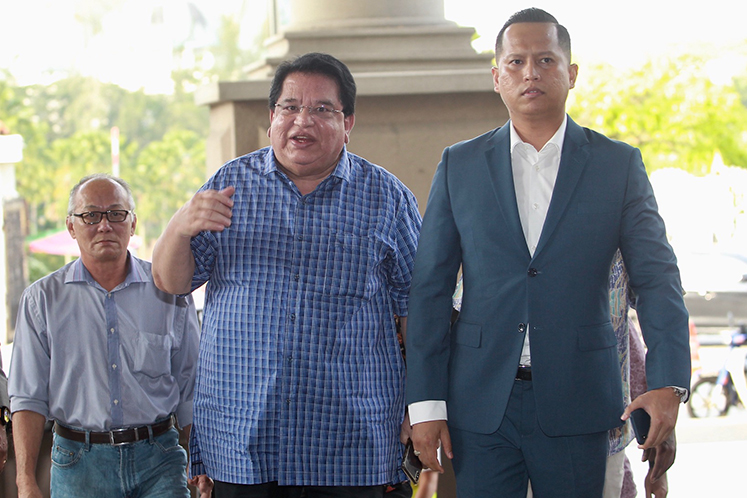 Former Federal Territories Minister Datuk Seri Tengku Adnan Tengku Mansor arriving at the KL Court Complex here today. Photo by Shahrin Yahya/The Edge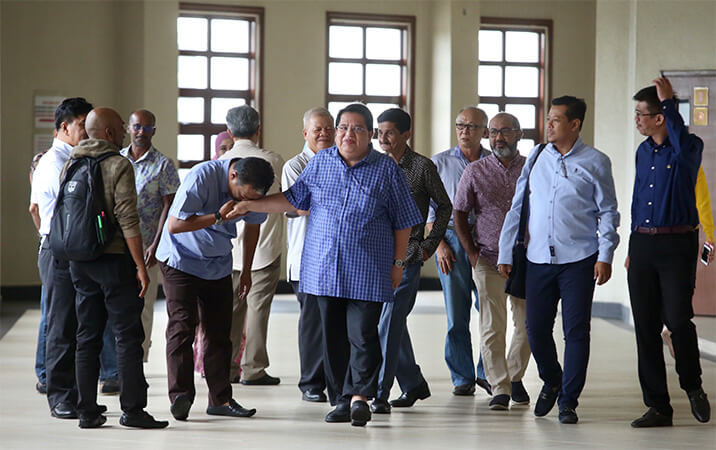 Tengku Adnan being greeted by one of his supporters at the court today. Photo by Sam Fong/The Edge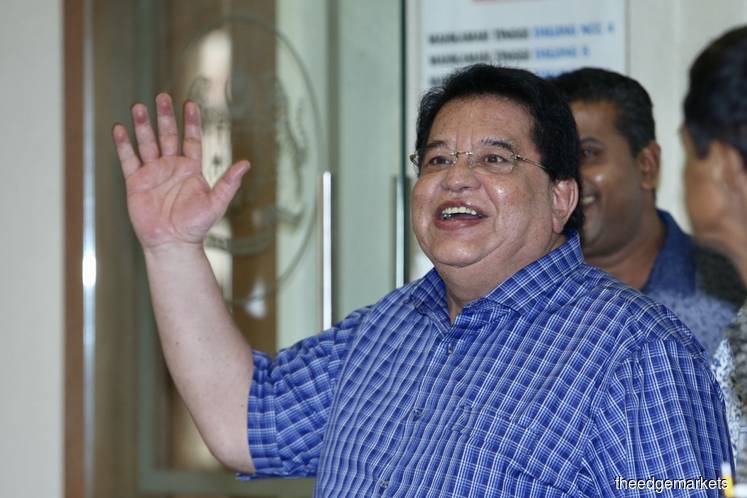 Tengku Adnan waving to supporters at the court today. Photo by Sam Fong/The Edge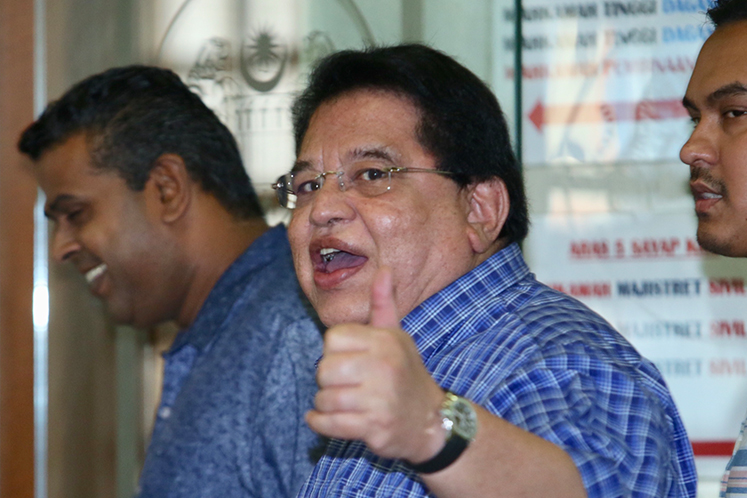 Tengku Adnan giving a thumbs up to his supporters at the court today. Photo by Sam Fong/The Edge
KUALA LUMPUR (July 2): The prosecution in former Federal Territories Minister Datuk Seri Tengku Adnan Tengku Mansor's corruption trial will produce evidence to prove that the Putrajaya MP had sought up to RM6 million from a property developer for by-election funds and received RM2 million.
Deputy public prosecutor Julia Ibrahim, who leads the prosecution, said in her opening statement this morning that Tengku Adnan — popularly known as Ku Nan — had sought a "contribution" from Tan Sri Chai Kin Kong of RM5 million to RM6 million to be used in a by-election, but eventually received RM2 million.
"Evidence will show that the RM2 million is directly handed by Tan Sri Chai Kin Kong to the accused person at his office in KL city hall," Julia said.
She later confirmed outside the courtroom that the by-election she referred to was the one that took place in Kuala Kangsar, Perak on June 18, 2016.
She stressed that the prosecution will rely on direct, circumstantial and documentary evidence to prove that Tengku Adnan had obtained a RM2 million bribe from Chai, who has an interest in the performance of his official duties.
Tengku Adnan, 68, clad in a blue-checked shirt, attended the proceedings, accompanied by his wife Datin Seri Anggraini Sentiyaki and supporters.
He was seen in the accused dock when the trial began.
In her opening statement, Julia said evidence will be produced by the prosecution to prove that Tengku Adnan had accepted for himself RM2 million from Chai via a Hong Leong Islamic Bank cheque dated June 14, 2016, issued under property developer Aset Kayamas Sdn Bhd while serving as the Federal Territories Minister.
The cheque was deposited into a CIMB Bank Bhd account bearing the number 80-0117974-7 belonging to Tadmansori Holdings Sdn Bhd, whose largest stakeholder is Tengku Adnan.
The former minister was fully aware that Aset Kayamas held vested interests in the performance of his ministerial duties, she added.
She said evidence showed that Chai, who is a director of Aset Kayamas, had on Jan 27, 2015 sent a letter titled "Proposed Purchase of Land for the Construction of Affordable Homes for RM200,000 and Apartment that are independently priced on Lot 53427 and Lot 53653 on a 4.05 acre land in Bandar Tun Razak, Kuala Lumpur" dated Jan 26, 2015 to Tengku Adnan, who then gave instructions to deputy director-general (Project Implementation and Maintenance) Datuk Zulkifli Ibrahim through a note stating: "Ybhg Dato Zul Please consider this proposal whether it could be implemented via a joint venture. Please discuss the matter with company".
The prosecution has proof that Aset Kayamas' acquisition of the Bandar Tun Razak land was rejected by the KL mayor through a letter dated April 3, 2015, yet the company continued to deal with Tengku Adnan in matters related to the project proposal despite the rejection.
"The evidence will show the active role played by the accused person in the project like chairing the OSC (one-stop centre) special meeting on May 14, 2015 whereby in the meeting it agreed to the plan to develop the said project that includes affordable housing, independent price housing, and DBKL hostel on a 0.5ha piece of land.
Julia added that there is evidence that Tengku Adnan had agreed with the KL mayor on the eventual sale of the two parcels of land to Aset Kayamas on May 27, 2015.
She also said Tengku Adnan allowed Aset Kayamas to appeal and delay the 10% down payment on the said land and halved its premium from 20% of the purchase price.
Evidence will show that Tengku Adnan knows Aset Kayamas, which is owned by Chai, has continued interests with KL City hall and the accused as the minister of Federal Territories, she added.
The trial of this case has been set for July 2, 3, 4, 9, 10 and 11, 2019 before High Court Judge Mohamed Zaini Mazlan.