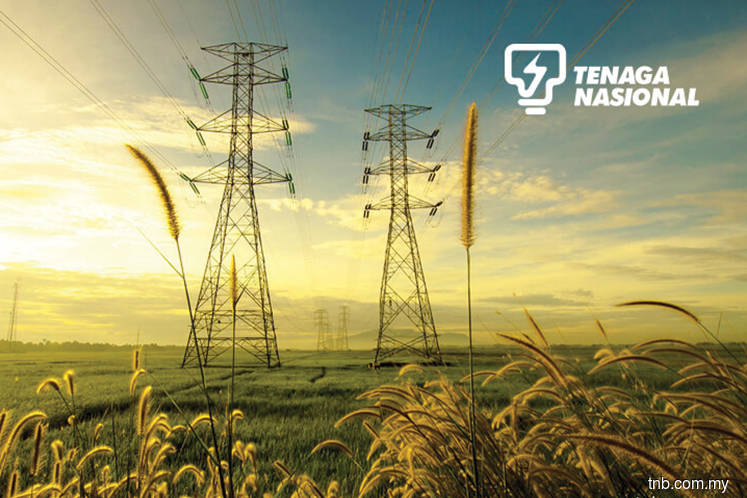 KUALA LUMPUR (Sept 17): Hong Leong Investment Bank Bhd said today Tenaga Nasional Bhd may face long-term earnings risk related to electricity pricing and take-up rate based on the auction mechanism under Malaysia's proposed 10-year masterplan to reform the power industry.
It was reported that the 10-year masterplan is known as Malaysia Electricity Supply Industry 2.0 (MESI 2.0).
"While Tenaga's transmission and distribution segment is protected under IBR (incentive-based regulation) and ICPT (imbalance cost pass-through) mechanisms, its power generation segment is subject to the future risks of pricing and take-up rate under the auction mechanism.
"Tenaga is the major power generator in Peninsular Malaysia with over 11k MW capacity (45-50% over total power generation). Nevertheless, we do not anticipate immediate material earnings impact to Tenaga, given the gradual implementation of MESI 2.0," Hong Leong analyst Daniel Wong wrote in a note today.
He said Hong Leong maintained its hold recommendation for Tenaga shares with an unchanged target price (TP) of RM13.65. At Bursa Malaysia today, Tenaga's share price settled down 10 sen or 0.73% at RM13.68 at 12:30pm.
The Edge Financial Daily, quoting Energy, Technology, Science, Climate Change and Environment Minister Yeo Bee Yin, reported today the Cabinet has approved MESI 2.0 to reform the domestic power industry, in which the government will now stop approving new independent power production projects that come with power purchase agreements (PPA).
"Dubbed as Malaysia Electricity Supply Industry 2.0 (MESI 2.0), the main feature of the masterplan is to introduce liberalisation across the industry from fuel sources, generation to transmission and distribution and retail in Peninsular Malaysia. And it will also encourage and facilitate the supply of green energy in the country," the daily reported.
Wong said Hong Leong sees increasing earnings risks to the Malaysian power sector, especially in the electricity generation segment from the MESI 2.0 implementation.
He said independent power producers (IPPs) will inherit uncertainty in securing fuel supply and prices. He said there will subsequently be uncertainty in IPPs' ability to sell electricity and in their selling prices under the auction mechanism.
"Nevertheless, we do not anticipate a similar situation in Singapore's power sector as Singapore has issues of high overcapacity power generation coupled with take-or-pay contracts at high price for the IPPs' gas supply.
"We believe the master plan will post long-term earnings risk to Tenaga, while providing opportunities to YTL Power International Bhd. We do not expect impact of MESI 2.0 towards YTL Power, as YTL Power's exposure towards the Malaysia power sector is only through its Paka power (plant) which will expire in June 2021," Wong said.
He said YTL Power may be encouraged to participate in Malaysia's future PPA structure as YTL Power has the advantage from its experience in Singapore via YTL PowerSeraya Pte Ltd.
According to him, Hong Leong maintained its buy call on YTL Power shares with an unchanged TP of 88 sen. At Bursa Malaysia today, YTL Power's share price settled down 1.5 sen or 2% at 73.5 sen at 12:30pm.
See also: Govt to liberalise power industry