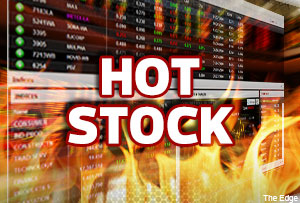 KUALA LUMPUR (Nov 6): Tenaga Nasional Bhd (TNB) dipped as much as 54 sen or 4% to RM12.92 after the government announced that electricity tariff would remained until June next year.
Shares of state-controlled utility Tenaga later reduced losses. At 10.39am, Tenaga changed hands RM13. A total of 6.9 million shares were traded.
Yesterday, Energy, Green Technology and Water Minister Datuk Seri Maximus Ongkili said there would be no review of electricity tariff until June next year.
Maximus said tariffs would be maintained to ease the burden of rising living cost amid implementation of the country's fuel subsidy rationalisation.
AmResearch Sdn Bhd analyst Cheryl Tan said the research group had maintained its "buy" call on Tenaga shares, with a higher target price of RM15.13.
This compares to the previous estimate of RM15.
Tan said despite the government's decision to maintain power tariffs, Tenaga's earnings revision cycle remained intact. This was underpinned by the previous round of tariff hikes.
"Following the government's decision, TNB (Tenaga) will gain a one-off boost of RM1.15 billion to financial year 2015 (FY15) pre-tax profit, comprising RM848 million from the power purchase agreement (PPA) savings and RM300 million from savings due to lower coal costs (assumed at US$70 per tonne).
"This will be largely offset by higher liquefied natural gas (LNG) prices (assumed at RM47 per one million of British thermal units (mmbtu). This translates to a 16% upward earnings revision to our FY15 forecasts," she added.