This article first appeared in The Edge Malaysia Weekly, on August 31, 2020 - September 06, 2020.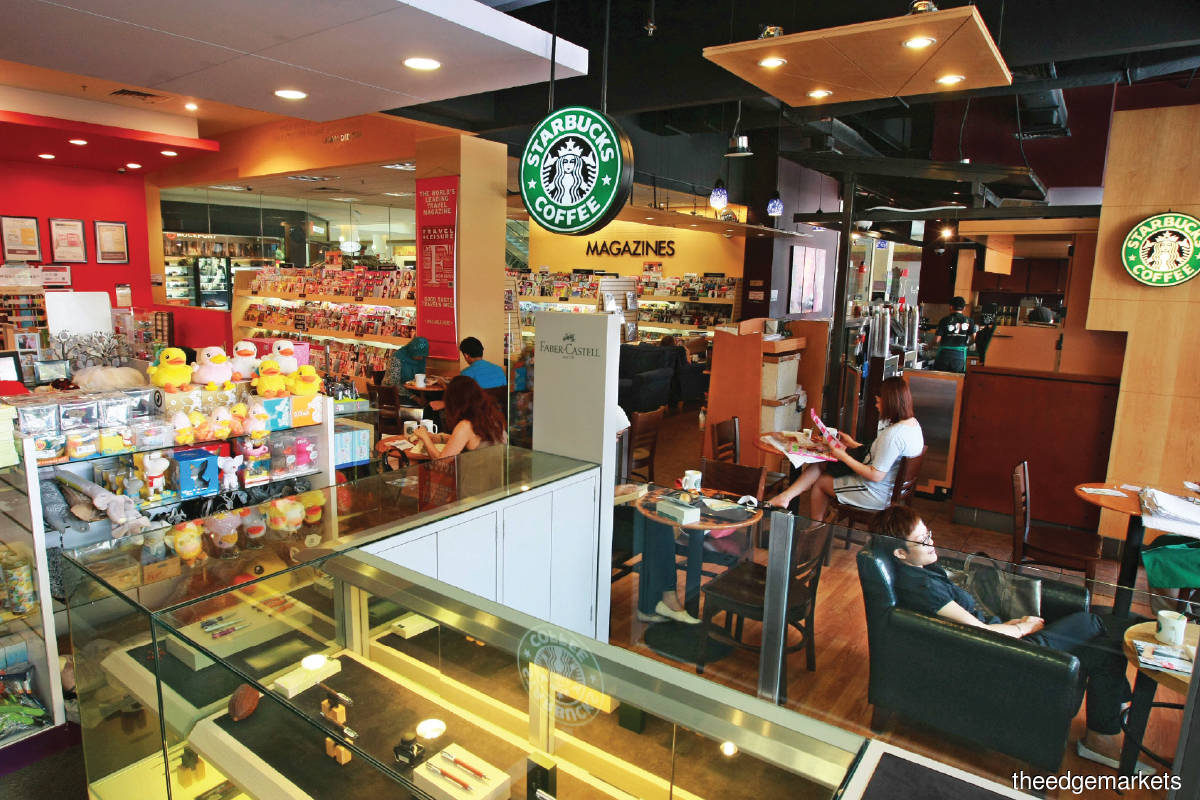 BERJAYA Food Bhd did not escape the impact of the Covid-19 pandemic and the Movement Control Order. It could be a matter of bad timing, but because the MCO spanned a large part of its current reporting period, it fell into the red for the first time since it was listed in 2011.
The F&B company, which has popular coffee brand Starbucks in its portfolio, chalked up a net loss amounting to RM18.93 million against revenue of RM634.72 million in the financial year ended June 30, 2020. There are no comparative figures, as the company changed its financial year-end from April 30 to June 30.
The net loss for the year came as a surprise to analysts covering the stock, as they had earlier forecast Berjaya Food to register a full-year net profit of RM9 million.
"The group experienced a significant reduction in sales and recorded negative same-store sales growth (SSSG) during this period, as the group was restricted from operating at full capacity," says Berjaya Food in its financial performance announcement.
The group further explains that the decline in sales resulted in a significantly lower gross profit contribution, which was then insufficient to offset the fixed cost in some outlets.
Hong Leong Investment Bank Research notes in its report that FY2020 SSSG for Starbucks Malaysia contracted 3.8% whereas that of Kenny Rogers Roasters (KRR) contracted 13%. Jollibean stores were the worst hit and saw a 15% contraction.
Berjaya Food also found itself affected by the MFRS 16 accounting standard, which requires depreciation to be charged on the right-of-use assets and interest expenses incurred on the lease liability. If the impact from the accounting standard were excluded, Berjaya Food would have pencilled in a pre-tax profit of RM1.77 million.
Analysts see the company returning to the black in FY2021.
One positive is that since the Recovery MCO, which allowed for more state and interstate movement, sales have started to recover. The return of the workforce to offices has already helped to boost sales.
"Consumer goods will see a recovery, but it will be gradual and the pace will depend on economic recovery," notes a fund manager.
In a report, AmInvestment Research says it believes Berjaya Food's FY2021 and FY2022 sales growth will be driven mostly by the recovery in the SSSG when the pandemic subsides. It adds that new store openings will also help drive its sales.
"Berjaya Food plans to open around 20 Starbucks stores and three to five KRR small-format stores in FY2021. We believe that KRR's earnings will improve, as the group has closed nine underperforming stores," the report says.
Previously, the group had targeted 25 to 30 new Starbucks stores and seven to 10 new KRR stores a year.
AmInvestment Research forecasts Berjaya Food's FY2021 net profit to come in at RM12 million before jumping to RM23 million in FY2022, making it the lowest profit forecast estimated among the analysts covering the stock.
Maybank Investment Research says that, while sales have improved in the last two months, it does not see "sales momentum being stable yet", on the expectation of weak consumer sentiment.
For the first quarter of 2020, the Consumer Sentiment Index measured by the Malaysian Institute of Economic Research fell to a low of 51.1 points.
Nevertheless, Maybank IB Research sees Berjaya Food returning to profitability as early as 1QFY2021, given that most of its stores are now open for business.
Although most research houses have either downgraded the stock to or maintained their "sell" calls, RHB Research is the only one going against the grain. It upgraded Berjaya Food from a "sell" to a "buy", with a target price of RM1.38.
The research house's optimism is premised on the expectation that the group will be staging a sharp and quick rebound in 1QFY2021. It believes that sales volume has recovered well and could have even surpassed the pre-MCO levels.
"This could be due to strong pent-up demand and higher disposable income — a result of the low interest rate environment and Covid-19-related assistance packages, including the loan moratoriums. Additionally, the Covid-19 crisis could have phased out financially weaker competitors and rendered Berjaya Food additional market share," it explains.
Interestingly, despite the loss-making year, Berjaya Food's share price has not fallen but has instead seen an increase, following the announcement of the financial results.
Last week, the stock gained 7.8% to close at RM1.24 on Friday, valuing it at RM473.9 million.