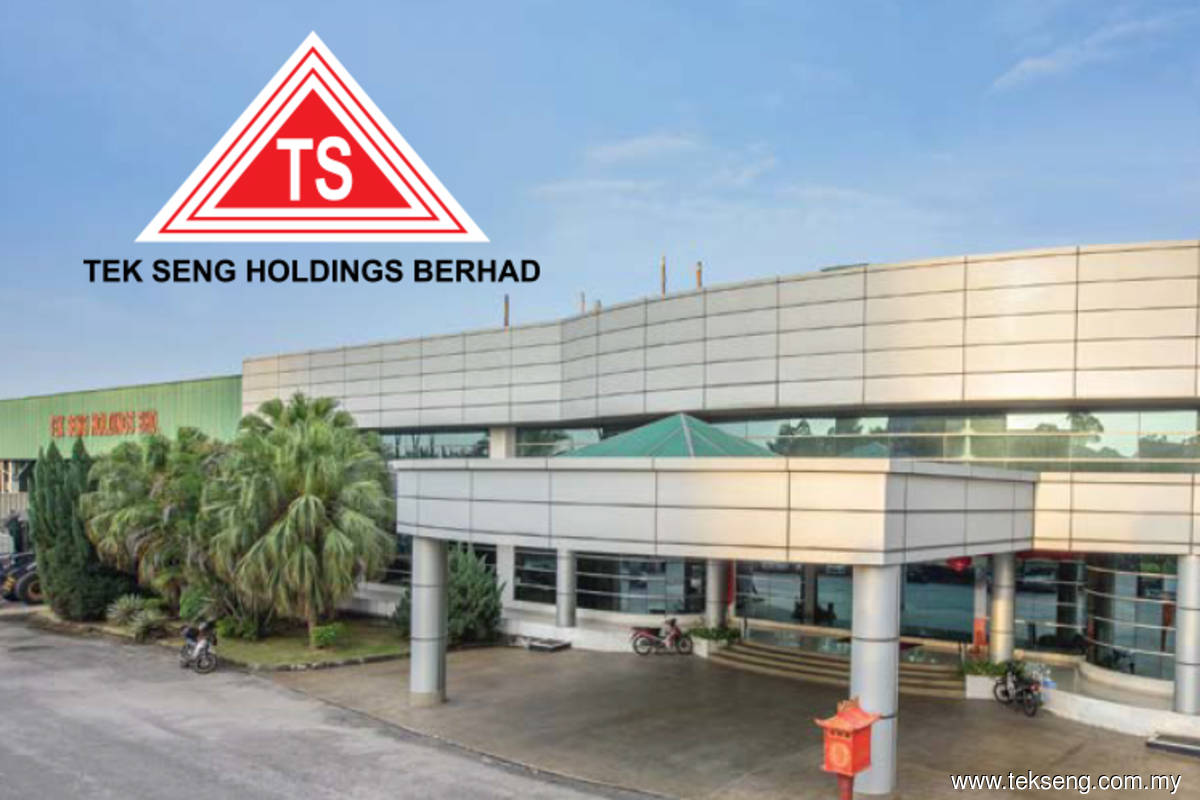 KUALA LUMPUR (Feb 24): Tek Seng Holdings Bhd returned to the black with a net profit of RM8.16 million for the fourth quarter ended Dec 31, 2020 (4QFY20), from a net loss of RM12.94 million a year ago, underpinned by higher profit in its polyvinyl chloride (PVC) segment.
The group's quarterly revenue rose 14.27% to RM48.52 million from RM42.46 million, its bourse filing showed. It proposed a final dividend of 0.5 sen for FY20.
The group said its PVC segment's profit before tax for 4QFY20 jumped by RM4.5 million to RM9.7 million from a year ago, mainly due to increasing demand for polypropylene (PP) non-woven products, higher contribution from PVC, and higher selling price of PVC.
Its solar segment also achieved a profit before tax of RM5,000 for the current quarter, compared with a loss before tax of RM31.8 million, due to higher rental income and solar energy generation, besides lower overhead expenses and lower impairment loss on property, plant and equipment.
For FY20, the group made a net profit of RM27.41 million, compared with a net loss of RM16.25 million a year earlier, as revenue grew 10.71% to RM191.09 million from RM172.6 million.
The group foresees the performance of the group for 2021 to remain stable for its PVC business, although it may be affected by fluctuations in prices of raw materials and foreign exchange, due to market uncertainties arising from the Covid-19 pandemic.
"Moving forward, the group will focus on producing PP non-woven materials to cater for medical appliances. The ISO 13485:2016 and 9001:2015 that were obtained for PP non-woven division enable us to further expand into hygience products and further enhance our sales stream," it said.
The group will also look into exploring new market share globally, it added.
As for the solar segment, it said, the factory buildings of TS Solartech Sdn Bhd had been rented out and the company continues to generate income from the 1.18MW solar energy from the solar panel installed.
At 4.31pm, Tek Seng shares were unchanged at 69.5 sen apiece, valuing the group at RM254.27 million.