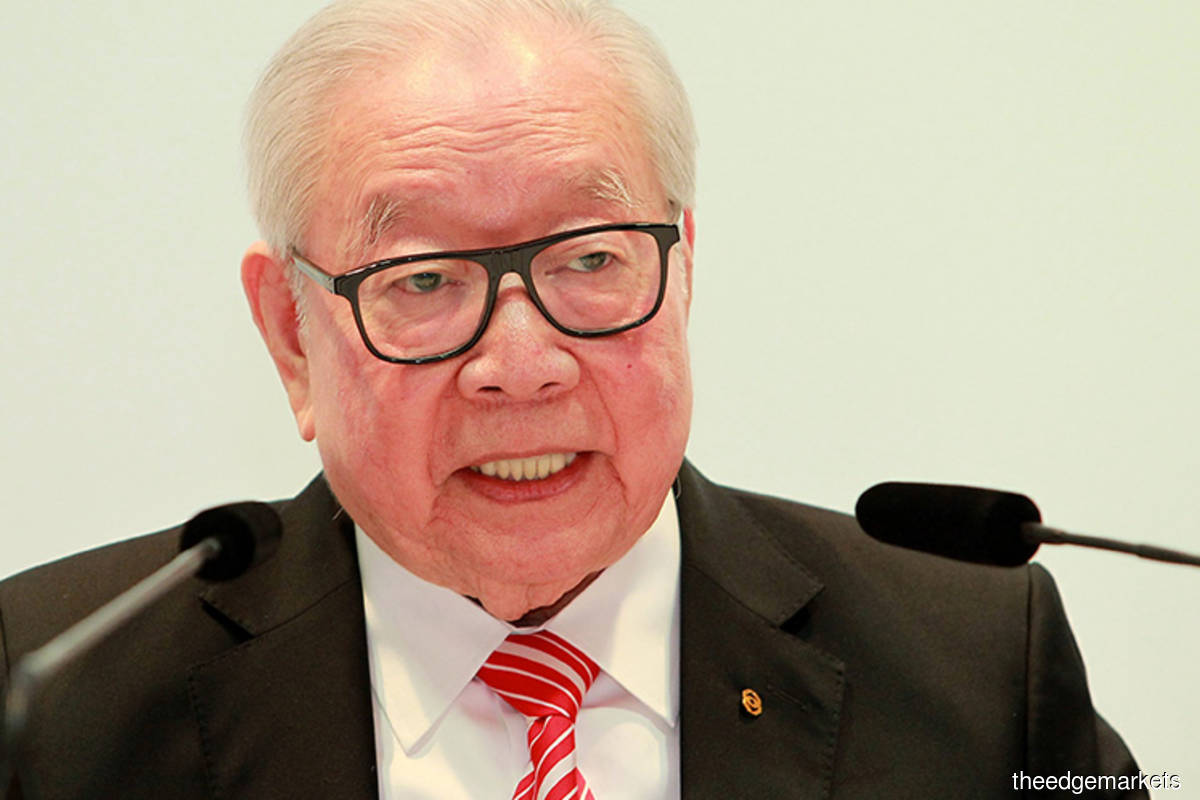 KUALA LUMPUR (Nov 28): Public Bank Bhd founder and chairman emeritus Tan Sri Teh Hong Piow slipped further down the Bloomberg Billionaires Index, while his wealth dipped below the US$7 billion level.
As of Nov 28, Teh slipped to 410th spot in the list with a fortune of US$6.89 billion. Year-to-date, his wealth has grown by US$7.78 million.
Teh holds a 22.78% stake in Public Bank through his private investment vehicle Consolidated Teh Holdings Sdn Bhd, and also directly holds 0.64% in the bank. Bloomberg listed his holdings in the bank as Teh's biggest asset.
Meanwhile, Malaysia's richest man Robert Kuok ranked 105, with a total net worth of US$18.3 billion. Kuok's net worth has grown by US$791 million since the start of 2021.
Kuok and Teh are the only Malaysians listed on the index.
At the top of the list was Tesla Motors Inc CEO Elon Musk, who maintained his top spot with a total net worth of US$296 billion, followed by Amazon CEO Jeff Bezos, with a wealth of US$201 billion.
The Bloomberg Billionaires Index is a daily ranking of the world's 500 richest people. The figures are updated at the close of every trading day in New York.
Read also:
Teh Hong Piow slips 23 spots in a week to 405 on Bloomberg's billionaires list 
Musk and Bezos worth half a trillion dollars, Teh Hong Piow slips further 
Robert Kuok falls off top 100 richest list, Teh Hong Piow slips to rank 380