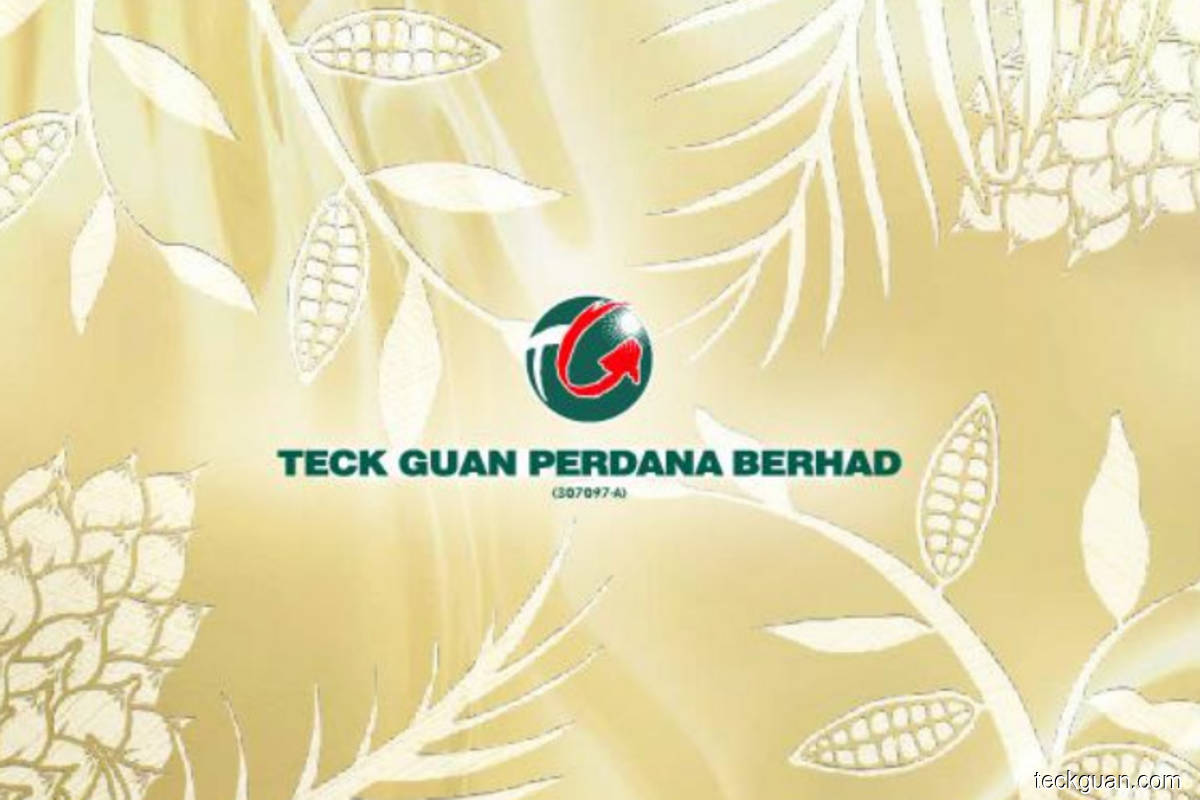 KUALA LUMPUR (Sept 2): Teck Guan Perdana Bhd's wholly-owned unit Tawau Cocoa Estate Sdn Bhd is buying a 510.6-acre agriculture land in Tawau for RM11.94 million.
The land comes with planted fruits, other crops and facilities covering 187 acres, while the remaining 323.6 acres are undeveloped, the group said in a bourse filing today.
"The acquisition would enable Tawau Cocoa Estate to increase its planted area and as a result, will increase fresh fruit bunch production and crop yield to meet the growing market demands in line with the projected growth of the palm oil industry," the group added.
Teck Guan said the acquisition of the land from Kebun Rimau Sdn Bhd will be funded through a mix of external borrowings and internally generated funds.
"The acquisition will not have any material effect on the net assets per share. However, the gearing of Teck Guan Perdana for the financial year ending Jan 31, 2021 is expected to increase by the amount of loan the group may secure to finance the acquisition," it said.
Teck Guan is involved in the operations of oil palm and cocoa plantations, processing of cocoa products, trading of crude palm kernel oil, operations of palm kernel crushing plant, processing and sale of cocoa butter, cocoa powder and other cocoa products, and the export of trading produce.
At market close, the firm's share price closed unchanged at RM1.13, valuing the group at RM45.31 million. Some 21,000 shares were traded.
Edited by S Kanagaraju